Coming of Age. Schülerbuch
Für die Sek. II. Hrsg. v. Georg Engel. 'Senior English Li…
Sofort lieferbar
Buch
€ 10,50

*
inkl. MwSt.
Produktdetails
Titel: Coming of Age. Schülerbuch
Autor/en: Lorri Hewett

ISBN: 3464063232
EAN: 9783464063231

Für die Sek. II. Hrsg. v. Georg Engel.
'Senior English Library'.
Sprachen: Deutsch Englisch.

Herausgegeben von Georg Engel
Cornelsen Verlag GmbH
Mai 1998 - kartoniert - 232 Seiten
Informationen zur Titelgruppe:
Schauplatz: Denver, Colorado. Eine Gruppe schwarzer Teenager erlebt die ups and downs an der Highschool. Sie haben unterschiedliche Lebensziele, aber kämpfen alle um Respekt und Liebe. Realistisch beleuchtet der Roman aus unterschiedlichen Perspektiven die Probleme der Jugendlichen und gewährt Einblicke in das Leben amerikanischer Schwarzer. Abiturthemen: African Americans; The USA - Dreams and Struggles und Culture Wars - Tearing apart the US

Informationen zur Reihenausgabe:
Lesen macht Spaß - umso mehr mit Lektüren, die Ihre Schüler/-innen auch allein zu Hause bewältigen können. Mit diesem Literaturangebot ist das problemlos möglich. Die ungekürzten Originaltexte eignen sich für die Jahrgangsstufen 10 bis 13 und enthalten Annotationen zu schwierigen Wörtern. Zu jedem Band gibt es ein Teacher's Manual mit Kopiervorlagen, Klausurvorschlägen und zum Teil Audio-CDs. Interpretationshilfen als Zusatzangebot für Schüler/-innen Zu einigen Lektüren der Cornelsen Senior English Library gibt es ergänzende Interpretationshilfen mit

wichtigen Informationen zum Werk,
Kurzbiographien der Autoren,
Wortschatzhilfen und Auflistungen zentraler Zitate sowie
einer Musterklausur.





Gedruckte Welten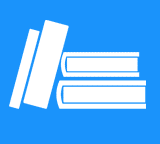 Kunden, die diesen Artikel gekauft haben, kauften auch
Kundenbewertungen zu Lorri Hewett "Coming of Age. Schülerbuch"
Durchschnittliche Kundenbewertung
12 Kundenbewertungen
Review of the novel "Coming of Age"
- von

LexHexMex

- 10.03.2009
zu Lorri Hewett "Coming of Age. Schülerbuch"
The novel ¿Coming of Age¿, written 1991 by Lorri Hewett, is about the life and typical racial problems in American high schools. When I started reading first the book seemed a little bit strange because of the used slang and the sudden access in the plot but after a few pages I started to like it. On the one hand, the book surprises with it's unknown, different narrative form and on the other hand, it's fun reading the colloquial language and to get to know the daily routine in an American highschool. Furthermore it's very interesting to see the coming of age of the different main characters Ruthie, AJ and Erika and to track the development of their whole lives. I think the book is written in an attractive way and especially its way of narrative animates you to identify with the protagonists. The different characters almost force the reader to feel the same because you get to know their innermost feelings, their whole thinking and sentiments. With the aid of this special narrative style you become acquainted with each of the narrators excellently and you get unputdownable when reading the story. To put it in a nutshell, it's very worth reading and I would recommend it to everyone who is interested in romantic stuff combinated with tough and rough monotony of everyday life. Written by Lex, Hex and Mex from TEXas.
--
- von

Anonym

- 06.03.2009
zu Lorri Hewett "Coming of Age. Schülerbuch"
Review of "Coming of Age" The novel "Coming of Age", by Lorri Hewett (1991), talks mainly about the relations amoung black and white people. My first impression of this book was kind of weird because the author starts from the beginning of the book to show deeply the feelings of the narrator. So she speaks naturalyl about the friends, the narrator has. Consequently, you need time to understand the basic situation. Later also the slang, which was little bit a problem in the beginning, was no problem to me, to understand, after I read a few pages. But all in all, the language was easy so you could follow the story well, although I didn¿t like some special vocabulary. The title of the book "Coming of Age", gives you the idea to think about some youths getting older and behaving more sensible. Ruthie, one of the protagonist seems to be responsible from the beginning of the book. But later you can also see how she changes by having a boyfriend. AJ the second protagonist has obviously changed during the book as you can mention in the course of the story by observing first his language, second the way he cares for his brother Anthony, third just the way he acts and thinks and fourth the way he loves and cares about a girlfriend. Erika, the third protagonist shows changes at the very end of the book, when she can stand on her own. The purpose in writing the book is mainly to show the situation between black and white people in the USA, to show what kind of problems they have, and how some people get along with it, while there is also a person who would like to see no difference between black and white. On the contrary, the author still wants to make the reader like reading the book. According to this, the author also writes about themes which are interesting to youths. This is also the reason, why I don't like the book. For there are some situation described in too much detail between a boy and a girl. These scenes could manipulate you, in case you have no directly idea of a relationship between both sexes before their marriage. All in all, this book is a good way to learn slang English which you can use when you are in a conversation with Americans. But in the other hand, you will be confronted with some scene which are ethically not acceptable. So I would only recommend the book, if you analyzed everything what is not acceptable for you, before you read the book.
--
- von

Anonym

- 06.03.2009
zu Lorri Hewett "Coming of Age. Schülerbuch"
Review of ¿Coming of Age¿ The book ¿Coming of Age¿ is written by Lorry Hewett in 1991. It¿s about three youths and the way they get adult. My first impression of this book isn¿t very good because there are some aspects I don¿t like. First, the author could leave out some situations in this book because I think they aren¿t necessary to read. Then I would say the language is too much colloquial. E.g. ¿ ¿Whassup Erika?¿ say Imani, my best friend. ¿Just got done talking to AJ.¿ ¿( p.15. l.37-38). Maybe it¿ll be good to know this way to speak when you want to go to an English speaking country. Then you know more about what they say. But this way of speaking especially the numerous swearwords aren¿t nice to read. It can influence you and so I don¿t know if it will help you much. Even if the title of this book is appropriate and the story is easy to follow I don't recommend it to others to read. Of course, this book can say something to the readerr maybe it can say good things but then I would rather recommend other books to you where you can also learn the right way to speak English.
--
- von löä

- 06.03.2009
zu Lorri Hewett "Coming of Age. Schülerbuch"
My own Review The book "Coming of Age" written by Lorri Hewett, is a book about teenagers and we have read it in English this year. Three protagonists tell their stories about their lives and problems. AJ is responsible for his little brother Anthony because his mother is dead and his father doesn't care. Ruthie has got a very nice family but she has got problems with her black identity. Erika is the AJ's girlfriend but he leaves her so she goes through a phase of pain. At the end of the book everyone has gone through a hard time which makes them stronger and causes that they have become adults. Each chapter is told by a narrator agent which has the efeect that the reader can comprehend the feelings and thoughts. (...getting a good feeling inside of me. A peaceful feeling. p. 96 l. 17-18) I enjoyed to read this book because it is presented in an interesting way and although it is of American slang I could follow the story. In the beginning it was not easy to understand the slang but with the explanations below the text it was okay. ( example: p. 61) I think the title of the book is very well-chosen and it delivers what it promises. The book is written for juvenile people and it also appeals to them. It shows that problems can be solved even if it takes time. ( And for the first time in a long time, I feel proud of myself. p. 216 l. 16-17) I liked the book and it was satisfying to read because the thoughts and emotions were pointed out precisely and there were different characters. I disliked to read some chapters of the lower class Americans because of the swearings and slang they used. ( Cuz that bitch is dead. p. 148 l. 23) All in all, I think reading the book was interesting because of the point of view, the problems which are mentioned and also to get to know some different teenagers and their lives. To read this book at a Christian school is probably not the best thing because of the bad language. Rachel
--
- von

Anonym

- 06.03.2009
zu Lorri Hewett "Coming of Age. Schülerbuch"
The book "Coming of Age" is written by Lorri Hewett in different language styles, in 1991. It is written in slang and the main characters of the book are Ruthie, AJ and Erika. My first impression was that it's written in a colloquial language, a typical American slang. I don't like it very much because sometimes it was hard to understand for me. But I think it was interesting to see how differently people or youths are coming of age. The three main characters were not described by Lorri Hewett. She created them and the reader is able to make his own picture of the people. The different narrators, like AJ, Ruthie ad Erika influenced us by their feelings and thoughts. In my opinion the book wants to explain how differently youngsters from different situations and lifestyles are becoming adults. The youngsters have to solve their own problems without any help of others. Their ways of life sometimes cross and, in this ways, relationship develops. For example, in the beginning an accident happens to Ruthie and AJ is the person who makes the mistake and causes the accident. They get close and Ruthie gets to know more about AJ and his problems. But Erika, AJ's girlfriend, gets to know that there is something going on between AJ and Ruthie and she is really jealous and she hates Ruthie. In my opinion even from the beginning you know how it will end but it was fun to go on reading. All in all, my first impression was not the best one because in the beginning of the book it starts with colloquial language. But it was nice to read how the relationship between the different people changes and how they are coming of age.
Review
- von

J²R

- 06.03.2009
zu Lorri Hewett "Coming of Age. Schülerbuch"
Our first impression of the book ¿Coming of Age` was very good because the three main characters tell the story from their point of view. The way they show their feelings makes it simple for the reader to put himself in the position of the narrators. The kind of writing in this novel was created very well by Lorri Hewett in 1991. The book also works with slang and so it was hard to understand the language at the beginning. But the more we read the book the easier it got. Not only the language of "Coming of Age" made us read further on but also the story was really interesting. The book is about three black people and their lives in high school. They need to solve different problems about their identity, their past, their future and the love. We would recommend this novel to other students because it is fun to read it and you can learn a lot of it.
Book review
- von

Anonym

- 06.03.2009
zu Lorri Hewett "Coming of Age. Schülerbuch"
I can follow the story very well but in the beginning it was not easy to read because of the slang. The language of the book is not well written and easy to understand because of the slang and ¿mistakes¿. The title of the book is good and delivers what it promises. Coming of Age is a book that describes the way of juveniles on their way to adults. In the beginning the book was not really interesting to me but in the middle I wanted to know how the story ends and what would happen next. The book is written for juvenile people. It also shows that problems can not be solved although it takes a long time. It shows the reactions of people with problems at our age and how they cope with them. All in all, I like this book, because it shows that problems can not be solved in this way and that people can change although they live different life styles. The book also shows me a different type of speaking English, so it was very interesting to read.
--
- von Anonym

- 06.03.2009
zu Lorri Hewett "Coming of Age. Schülerbuch"
Review - Coming of Age The novel `Coming of Age`, written by Lorri Hewett, is about the life and typical racial problems in American High-Schools. I think the novel shows a very good relationship, between Ruthie and AJ. First, Erika is AJ`s girlfriend, but the do not really love each other, its more a sexual relationship they`re having. In the development of the story, AJ gets to know the all-teacher`s pet Ruthie. When he gets to know her better, he realizes that she is a very special person. They love and understand each other without any words. In my opinion the novel was a very interesting book as the reader is able to understand the problems of young black adults. There`s another culture and a different English as we usually know. All in all it`s a book full of emotions like love, hate and jealousness. I`ve learned what it means to come of age and what it means to live in a relationship based on trust and deep love, not on a sexual basement. Also the book shows that you don`t have to solve problems by fighting with fists, but with words.
--
- von

Anonym

- 06.03.2009
zu Lorri Hewett "Coming of Age. Schülerbuch"
My very first impression of the book 'Coming of Age' (1991) by Lorri Hewett was really good, because the book is about three young people and I like to read stories about teens. In my opinion it is also well written and easy to read and it is also interestimg, although the title isn't very appropriate. It's also very interesting to read, because two of the three main characters write in slang, so you can learn other kinds of speaking English. The book is about three teens, who are really different. AJ is a boy from a very poor area and his girlfriend Erika is a really mean and vicious girl. Ruthie is AJ's lab partner and through the book she and AJ get to know each other. After a while they fall in love and Erika becomes really jealous. But although the book is well written, I don't really like it now, because it is not very exciting, because you now how the book will end right from the beginning. I also think that the book is nearly the same as many other books, so there is nothing special. So, all in all, I think it isn't really worth reading.
in a formal way: I don't like it!
- von

s@lis@nir@ht@k

- 06.03.2009
zu Lorri Hewett "Coming of Age. Schülerbuch"
Review of `Coming of Age` From: s@lis@nir@ht@k My first impression while reading the first few pages wasn¿t very good, because I was shocked about the vulgar language, the author uses. A positive feeling was, that it was easy to understand the content and follow the story. The main theme of the book `Coming of Age`, written by Lorri Hewett is the process of coming of age especially three teenagers go through. I think the title is very well chosen, because it reflects the plot of the story and it hits the bull¿s eye. I hold the view that Lorri Hewett¿s purpose was to create a story with characters other teenagers can identify with. Also she speaks about typical problems of youngsters in her book and one can learn how to solve them and how not. The story of the three teenagers AJ, Ruthie and Erika is described in detail with all their problems, lifestyle and situations. In the beginning of the book the vicious Erika and the good-looking football-star AJ have a relationship and the reader can know very early that in the end the well-mannered Ruthie and AJ will be a couple. This is one point that makes the book less good, because some unexpected situations that would make the plot spicier are missed. A positive thing about the book is that one can see how American teenagers talk, because they use a very informal language. The Four-letter-words and some slang words I would criticize, because there are a lot of it in the book. I think it doesn¿t have to be like that and it would be still a great story if there were less of it. This is the biggest point for me, why I wouldn¿t recommend the story to other students, because the vulgar language and the predictable story make me feel more negative than positive of the book. It is a middle-class story, not the worst and not the best and so it was okay to read it but not more.
Review of Coming of Age
- von

H.F. & P.T.

- 06.03.2009
zu Lorri Hewett "Coming of Age. Schülerbuch"
The book ¿Coming of Age¿ by Lorri Hewett was interesting to us. We read it in school during the English lessons. In the book there are three main characters. They are called Ruthie, Erika and AJ. The novel describes the progress of coming of age of each of them. AJ who is Erika's boyfriend leaves her to become a couple with Ruthie. So Erika is very pissed of but she has to get though it. Also the book deals with the problems of black youngsters in America. We think this book is worth reading because it gives an insight in the real life of American youngsters. This is a contrast to the usual school lessons. One bad point about it is, that the language is such a slang. Not only that there are lots of four-letter-words in it but also the grammar is wrong most of the time. On the one hand this is how American youngsters speak, but on the other hand it could influence your own language. The book is very appropriate to young pupils because the characters act very realistic. You can see how the characters are with all their mistakes and how they are coming of age. Every pupil can see where he is on his progress of growing up. Maybe he is still messing around with his life, or maybe he is already grown up (or maybe he just thinks about himself as a grown up but has big identity problems like Ruthie). But in fact this book could make some pupils start to think about their lives. So we would recommend this book to anyone who wants to read a good book but has no problem with a slang language.
Review Coming of Age
- von

Markus

- 06.03.2009
zu Lorri Hewett "Coming of Age. Schülerbuch"
My first impression of the book is that it's more interesting than ordinary school-books. The author is Lorry Hewett and she wrote the book in 1991. It's written in different language styles, because some of the characters in the book talk ¿black¿ and ¿white¿ English. It helps you make your English better and to get along with the ¿slang¿ language. The book talks about three different persons and about how they get along with each other and even with their differences. It's interesting to see how persons who are that different can get along and even become friends. I think the book's title ¿coming of age¿ really fits the book's story, because you can notice how the main-persons in the book are changing into adults, especially in the story's end. Even if the book has got more than 200 pages it was easy for me to read it (this isn't normal at all) because it's written in a style that is easy to comprehend. It's interesting to read even if nothing too special happens, but I think this makes the book even more realistic. I like the book because of it's reality and it's ¿quiet¿ story. The language was good for learning, too. I would recommend the book, especially for school work.
Zur Rangliste der Rezensenten
Diese Artikel könnten Sie auch interessieren
Entdecken Sie mehr