From Surviving to Thriving
A Therapist's Guide to Stage II Recovery for Survivors of C…
Lieferbar innerhalb von zwei Wochen
Buch
€ 60,49

*
inkl. MwSt.
Dieses
Buch
ist auch verfügbar als:
Produktdetails
Titel: From Surviving to Thriving
Autor/en: Mary Bratton

ISBN: 0789002558
EAN: 9780789002556

A Therapist's Guide to Stage II Recovery for Survivors of Childhood Abuse.
1, black & white illustrations.
Sprache: Englisch.

Taylor & Francis Inc
13. November 1998 - gebunden - 302 Seiten
From Surviving to Thriving is a comprehensive manual for treating survivors of childhood physical, sexual, and emotional abuse. Inspired by the author's own private practice, it combines both theory and practice and supports the therapeutic partnership with a step-by-step outline of the healing process. This outline includes concrete and incremental strategies and exercises that help you move the survivor beyond Stage I trauma debriefing to life-changing Stage II recovery.

Contents Preface Part I: The Framework for Healing Chapter 1. The Therapeutic Agenda The Dynamics of Trauma Stage II Recovery Eight Stages of Healing The Survivor's Internal Experience Diagnostic Issues Techniques and Strategies Boundaries The Therapist's Role The Trauma Therapist Chapter 2. Defining Assault Chapter 3. Challenging the Distorted Reality The Role of Family Dysfunction The Price of Altered Reality Dysfunction Redefines Reality Dysfunction Redefines Abuse Dysfunction Redefines Feelings Role Reversal Abuse Plus Dysfunction Equals Destruction Chapter 4. Using the PTSD Diagnosis as a Therapeutic Intervention Post-Traumatic Stress Disorder Physical Responses to Trauma Emotional Responses to Trauma Chronic Shock Legacies of Assault and Post-Traumatic Stress Disorder Physical Hypervigilance Emotional Hypervigilance Blurred Boundaries and Global Guilt Vulnerability to Repeated Violation Two Personalities in One Body Origins of Adult Child Issues Learning to Ignore External Reality Blaming Self Detachment Reframing Pathology Chapter 5. The Survivor's Internal Experience Splitting the Self Pieces of the Puzzle Three Core Personas Chapter 6. The Adult The Origins of the Adult The Adult As Parent Owning Self-Parenting Skills Chapter 7. The Child The Origins of the Child Reconnecting with the Child Chapter 8. The Destroyer The Origins of the Destroyer Family Rules Family Labels The Destroyer's Sabotage The Many Disguises of the Destroyer Challenging the Destroyer Chapter 9. Understanding the Brilliance of Childhood Defenses Dissociation Forgetting and Fantasy Choosing Abuse Versus Abandonment Self-Punishment Ritual Phobias Family Roles Family Rules and Myths Considering Change Part II: The Process of Healing Chapter 10. Recounting Blaming Is Not Healing Understanding Is Not Healing Forgiveness Is Not Necessary The Importance of Recounting Roadblocks to Telling Roadblocks to Believing The Nature of Traumatic Memories Chapter 11. Rediscovering the Child Alternate Hand Journaling The Process of Remembering Moving Deeper The Language of the Child Combination of Fact and Feeling Memory Chapter 12. Rediscovering the Feelings Learning to Feel Scaling Feelings Drawing Feelings Disguised and Hidden Feelings Expressing Feelings The Importance of Anger Chapter 13. Continuing to Heal Chapter 14. Reparenting to Resolve Trauma Discharging the Feelings Adding Healthy Parenting Using the Split Personas Resolution Fantasy The Dawning of Integration Declaring Independence The Power of Resolution Fantasy Chapter 15. Repairing Developmental Damage Considering Direct Confrontation Setting Limits Anger at the Colluders Layers of Abuse Punished for Being Normal Projection Faulty Belief System Challenging the Belief System Identifying and Grieving What Was Missed Letting Go of the Fantasy Reparenting Through Grief Filling in the Gaps Building Bridges and Fences The Survivor As Parent Recognizing Ongoing Abuse Blocks to Recovery The Child Resists Healing The Destroyer Fights Healing Cycles of Healing Chapter 16. The End of Healing Identifying Skills and Strengths Integrating and Transforming Childhood Defenses Releasing the Anger Integrating and Transforming History Integrating and Transforming Feelings Integrating and Transforming the Destroyer Integrating and Transforming the Child Spirituality Becoming Whole Letting Go of the Surv

Gedruckte Welten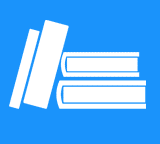 Kunden, die diesen Artikel gekauft haben, kauften auch
Kundenbewertungen zu Mary Bratton "From Surviving to Thriving"
Diese Artikel könnten Sie auch interessieren