Supply Chain Network Design
Applying Optimization and Analytics to the Global Supply Ch…
vorbestellbar
Buch
€ 85,99

*
inkl. MwSt.
Produktdetails
Titel: Supply Chain Network Design
Autor/en: Michael Watson, Sara Lewis, Peter Cacioppi, Jay Jayaraman

ISBN: 0133017370
EAN: 9780133017373

Applying Optimization and Analytics to the Global Supply Chain.
Sprache: Englisch.

Financial Times Prent.
August 2012 - gebunden - 336 Seiten
Using strategic supply chain network design, companies can achieve dramatic savings from their supply chains. Now, experts at IBM and Northwestern University have brought together both the rigorous principles and the practical applications you need to master. You'll learn how to use supply chain network design to select the right number, location, territory, and size of warehouses, plants, and production lines; and optimize the flow of all products through your supply chain even if extends around the globe. The authors present better ways to decide what to manufacture internally, where to make these products, which products to outsource, and which suppliers to use. They guide you in more effectively managing tradeoffs such as cost vs. service level, improving operational decision-making by integrating analytics throughout supply chain management; and re-optimizing regularly for even greater savings. Supply Chain Network Design combines best practices, the latest methods in optimization and analytics, and cutting-edge case studies: everything you need to maximize the value of supply chain network design.
For all supply chain executives, managers, strategists, and analysts; and for all students, instructors, and researchers in advanced supply chain management and/or logistics courses.

Preface xvi Part I: Introduction and Basic Building Blocks Chapter 1: THE VALUE OF SUPPLY CHAIN NETWORK DESIGN 1 Chapter 2: INTUITION BUILDING WITH CENTER OF GRAVITY MODELS 23 Chapter 3: LOCATING FACILITIES USING A DISTANCE-BASED APPROACH 37 Chapter 4: ALTERNATIVE SERVICE LEVELS AND SENSITIVITY ANALYSIS 63 Chapter 5: ADDING CAPACITY TO THE MODEL 83 Part II: Adding Costs to Two-Echelon Supply Chains Chapter 6: ADDING OUTBOUND TRANSPORTATION TO THE MODEL 99 Chapter 7: INTRODUCING FACILITY FIXED AND VARIABLE COSTS 127 Chapter 8: BASELINES AND OPTIMAL BASELINES 139 Part III: Advanced Modeling and Expanding to Multiple Echelons Chapter 9: THREE-ECHELON SUPPLY CHAIN MODELING 157 Chapter 10: ADDING MULTIPLE PRODUCTS AND MULTISITE PRODUCTION SOURCING 177 Chapter 11: MULTI-OBJECTIVE OPTIMIZATION 207 Part IV: How to Get Industrial-Strength Results Chapter 12: THE ART OF MODELING 217 Chapter 13: DATA AGGREGATION IN NETWORK DESIGN 237 Chapter 14: CREATING A GROUP AND RUNNING A PROJECT 261 Part V: Case Study Wrap Up Chapter 15: CASE STUDY: JPMS CHEMICALS CASE STUDY 277 Index 295

Michael Watson is currently the world-wide leader for the IBM ILOG Supply Chain Products. These products include the network design product, LogicNet Plus XE. He has been involved with this product since 1998 when the product was owned and produced by LogicTools and then sold to ILOG in 2007 prior to being acquired by IBM. During this time, he has worked on many network design projects, helped other firms develop network design skills, and helped shape the direction of the group and product. He is an adjunct professor at Northwestern University in the McCormick School of Engineering, teaching in the Masters in Engineering Management (MEM) program. He holds an M.S. and Ph.D. from Northwestern University in Industrial Engineering and Management Sciences. Sara Lewis is currently a world-wide technical leader for the IBM ILOG Supply Chain Products. She has run many full-scale network design studies for companies around the world, she has conducted hundreds of training sessions for many different types of clients, leads a popular network design virtual users group, and helps create educational material for network design. She has been involved with this group since 2006 when the network design tool was owned and produced by LogicTools. Prior to LogicTools, she held various supply chain roles at DuPont. She holds a Bachelor's degree in Business Logistics and Management Information Systems from Penn State University and is a fre- quent guest lecturer on the topic of network design at several U.S. universities. Peter Cacioppi is the lead scientist for IBM's network design product, LogicNet Plus XE. He also holds the lead scientist role for IBM's inventory optimization solution. He first began developing network design engines in 1996 as employee number one for LogicTools, a supply chain planning company that was sold to ILOG in 2007 prior to being acquired by IBM. His responsibilities include translating business design issues into formal mathematical problems. His scientific contributions have ranged from developing a targeted network design computational engine to designing both the GUI and the engine for network design multi-objective analysis. He holds an M.S. in Computer Science (with a thesis in Operations Research) from the University of Chicago, and a BA in Computational Physics from Dartmouth College. Jay Jayaraman currently manages the ILOG Supply Chain and Optimization consulting services team within IBM. This team solves clients' most challenging supply chain and optimization business problems. He brings extensive hands-on expertise in supply chain network design and inventory optimization, with projects ranging from large scale, global supply chain network design strategy to implementing production planning and inventory optimization projects at the tactical level. He has successfully led and managed consulting projects for clients around the world and in many different industries such as chemicals, consumer packaged goods, retail, transportation, pharmaceutical, and many others. Prior to joining LogicTools (later acquired by ILOG and then IBM), he worked for Kuehne & Nagel, helping run network design projects and implement the results. He holds an M.S. in Industrial Engineering from the University of Florida, and a Bachelor's degree in Industrial Engineering from Anna University, India.

Gedruckte Welten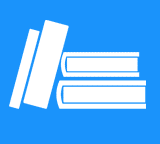 Kunden, die diesen Artikel gekauft haben, kauften auch
Kundenbewertungen zu

Michael Watson, Sar…

"Supply Chain Network Design"
Diese Artikel könnten Sie auch interessieren