The Jews of Khazaria
Sprache: Englisch.
Lieferbar innerhalb von zwei Wochen
Dieses
gebundene Buch
ist auch verfügbar als:
Produktdetails
Titel: The Jews of Khazaria
Autor/en: Kevin Alan Brook

ISBN: 074254981X
EAN: 9780742549814

Sprache: Englisch.

ROWMAN & LITTLEFIELD
September 2006 - gebunden - 317 Seiten
In this thoroughly revised edition of a modern classic, The Jews of Khazaria explores many exciting new discoveries about the Khazars' religious life, economy, military, government, and culture. It builds upon new studies of the Khazars, evaluating and incorporating recent theories, along with new documentary and archaeological findings. The book gives a comprehensive accounting of the cities, towns, and fortresses of Khazaria, and features a timeline summarizing key events in Khazar history.

Bücher -
gedruckte Welten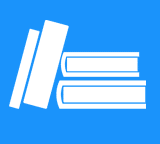 Kunden, die diesen Artikel gekauft haben, kauften auch
Kundenbewertungen zu Kevin Alan Brook "The Jews of Khazaria"
Diese Artikel könnten Sie auch interessieren
Entdecken Sie mehr