Confronting Global Terrorism and American Neo-Conservativism: The Framework of a Liberal Grand S…
Sprache: Englisch.
Vorbestellbar
Buch
€ 37,99

*
inkl. MwSt.
Produktdetails
Titel: Confronting Global Terrorism and American Neo-Conservativism: The Framework of a Liberal Grand Strategy
Autor/en: Tom J. Farer

ISBN: 019953473X
EAN: 9780199534739

Sprache: Englisch.

OXFORD UNIV PR
April 2008 - kartoniert - 257 Seiten
Confronting Global Terrorism and American Neo-Conservatism brings together and subjects to critical scrutiny the core controversies connected to the so-called "War on Terror" such as: When is it legitimate and prudent to use force? Is torture ever justified? Do we need to suspend human rights in order to fight terrorism? Is multi-culturalism the answer to communal conflict? Are terrorists responding to concrete U.S. policies or do they simply wish to destroy Western societies?
In it, the author argues that liberal intellectuals and political leaders have been slow to articulate a grand strategy informed by liberal values for confronting the issues surrounding global terrorism. The book outlines the framework of a liberal strategy, and exposes the costs of the neo-conservative alternative that has driven US foreign policy since 9/11.

1. Introduction: Liberalism, Human Rights, Terrorism and Neo-Conservatism; Liberalism; Human Rights; Terrorism and Terrorists; Neo-Conservatism; 2. Legal and Legitimate Use of Force: In the Struggle Against Global Terrorism Is the UN Charter Quaint?; The Original Understanding; The New Global Context and the Call for Loosened Restraints on the Use of Force; The UN's Restatement of its Norms; The Liberal Case for Conserving Normative Restraint; 3. Cruelty and the National Interest: The Question of Legitimate Means; Standards and the Post 9/11 Setting; Deconstructing the Laws of War; Liberal Values and the Temptation to Torture; The Latin Americanization of the War on Terrorism; 4. Terrorism, Communalism and Democracy: The Limits of Tolerance; Civic Communities and Communities of Blood and Faith; Communalism and Liberalism; Reconciling Liberal Government and Minority Claims: General Principles and Human Rights Norms; Liberal Values and Minority Claims: Toward Practical Accommodation; Then ... What Is to be Done?; 5. The iconic Conflict Between Israelis and Palestinians: The Normative Parameters of a Settlement; The Legal Parameters of a Just Settlement; The Problematics of Borders; The Question of Forfeiture; Israel and the Occupied Territories in Light of Human Rights Law and the Law of War; A Legal Right in Search of a Remedy; Conclusion: The South African Analogy; 6. The Framework of a Liberal Grand Strategy; Ideas and Actions; Toward a Liberal Grand Strategy of Containment

Dean Farer is a leading scholar in the fields of international law, international relations and human rights. He has been an official in the United States Government's Department of State and Defense, the President of the Inter-American Commission on Human Rights, Vice-President of the International League for Human Rights, a Wall Street Lawyer, and legal advisor to the head of the UN's 1993 mission in Somalia.

Tom Farer is an expert of international law, international politics and human rights law...His most recent work, the book under review, is dense, complex and provocative. If offers ion-depth analysis and harsh critique of the American neo-conservative approach to combining 'catastrophic' terrorism, namely the 'Islamic' terrorism of bin Laden and Al-Qaeda...I recommend Farer's book not only to international law and international relations scholars, but also, and in particular, to all those who are interested in the course started by the current US administration to restore the reputation of the US as a nation committed to the rule of law and the respect of international law and human rights. Pietro Garguilo, Italian Yearbook of International Law Volume XVIII The book, with its breadth of learning and depth of insight, is beautifully written. It offers not only sharp analysis of existing ideas and practices, but also a framework for a future liberal grand strategy. This is truly a book for our times, as the US political community contemplates a new future, and the rest of us watch on in anticipationessential reading. Ken Booth, E.H. Carr Professor, Department of International Politics, Aberystwyth University ..well written [and] eloquent..Farer's language is very rich without being archaic, serious but replete with healthy irony..Its modern rhetorical brilliance comes from deeply-held and clearly defined "classical" liberal convictions, put to a severe test by the present hysteria..Farer combines deep philosophical insights with impressive expert knowledge of international law.. Vojin Dimitrijevic, Director, Belgrade Centre for Human Rights, Serbia and Former Judge ad hoc of the International Court of Justice Tom Farer weaves together into a coherent picture the most urgent issues of early-21st century world affairs..Written with masterful lucidity, this book..deftly guides the reader through the confusing maze of both the practice of foreign policies as well as theories about them. Dr. Vendulka Kubalkova, Professor of International Studies, University of Miami Tom Farer-international lawyer, human rights activist, distinguished scholar of international relations-has written a passionate, reasoned case for a liberal grand strategy of containment which will enable America and her allies to master the challenges of the 21st century-terrorism, war, nuclear proliferation and genocide-without sacrificing the principles of prudence, human rights and basic decency on which America's legitimacy as a world power depends. Michael Ignatieff, MP. House of Commons, Canada This book is a closely argued, elegantly written liberal dissection of the self-defeating right-wing counter-terrorist strategy. It offers an alternative - more realistic - prescription to defeat the obscurantist pathology of religious extremist assault on universal values, an alternative that upholds those values, instead of scorning them. Sir Nigel Rodley, Professor of Law and Chair of the Human Rights Centre, University of Essex; Member, UN Human Rights Committee; former UN Special Rapporteur on Torture; and founding head of Amnesty International's Legal Office This important book deals with several of the greatest intellectual and political challenges facing citizens of the United States at this critical period of national and international history. The book engages with the complex issues of human rights, the legal and legitimate use of force, torture and so on, and does so against the background of the recent Neo-liberal ascendancy. The book, with its breadth of learning and depth of insight, is beautifully written. It offers not only sharp analysis of existing ideas and practices, but also a framework for a future liberal grand strategy. This is truly a book for our times, as the US political community contemplates a new future, and the rest of us watch on in anticipation. The book is therefore essential reading not only for scholars familiar with Tom Farer's work but also for general readers and students everywhere. Ken Booth, E.H. Carr Professor, Department of International Politics, Aberystwyth University This elegantly written work marshals the disciplines of political theory, moral philosophy and law to show how obscurantist religious extremists must and can be defeated by strategies consistent with the universal values that they hold in such contempt Sir Nigel Rodley, Professor of Law and Chair of the Human Rights Centre, University of Essex; Member, UN Human Rights Committee; former UN Special Rapporteur on Torture; and founding head of Amnesty International's Legal Office

Gedruckte Welten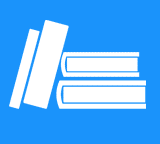 Kunden, die diesen Artikel gekauft haben, kauften auch
Kundenbewertungen zu Tom J. Farer "

Confronting Global Terrorism and American Neo-Conservativis…

"
Diese Artikel könnten Sie auch interessieren
Kontakt
+49 (0)40
4223 6096
Wir helfen Ihnen gerne:
Mo. - Fr. 8.00 - 20.00 Uhr
Sa.: 10.00 - 18.00 Uhr

(Kostenpflichtige
Rufnummer -
Kosten abhängig
von Ihrem Anbieter)
Chat
Zuletzt angesehene Artikel