Oracle Net8 Configuration and Troubleshooting: Configuration and Troubleshooting
Sprache: Englisch.
Lieferbar innerhalb von zwei Wochen

Sommermärchenhaft sparen!
:
15% Rabatt sichern
!
Ihr Gutscheincode:
TALER15
​
Buch
€ 33,49

*
inkl. MwSt.
Produktdetails
Titel: Oracle Net8 Configuration and Troubleshooting: Configuration and Troubleshooting
Autor/en: Hugo Toledo, Jonathan Gennick

ISBN: 1565927532
EAN: 9781565927537

Sprache: Englisch.

O'REILLY & ASSOC INC
Januar 2001 - kartoniert - 408 Seiten
Net8 is the fundamental Oracle technology that allows Oracle services and clients to communicate with each other over a network. Net8 is most often used to connect client software to Oracle database servers. It may also be used to connect database servers to one another, allowing communication between distributed databases.
This practical guide provides the information that readers, especially database administrators, need to know in order to install configure, tune, and troubleshoot Net8. It discusses how Oracle's network architecture, products, and name resolution methods work, and it provides the details of client and server configuration using a variety of Oracle protocols and networking products, including:
* The Oracle Internet Directory (OID), Oracle's implementation of the standard Lightweight Directory Access Protocol (LDAP). This directory can be used to maintain a central repository of net service names that can be referenced by all clients.
* Oracle Names, a networking component used mainly in earlier versions of Oracle, that allows net service names to be defined centrally.
* Multi-Threaded Server (MTS), an environment in which the client connections share access to a pool of shared server processes.
* Oracle Connection Manager, a Net8 component that acts much like a router and provides protocol conversion, connection concentration, and access control.
The book also describes the utilities Oracle provides to help manage a Net8 environment; these include the Listener Control Utility (lsnrctl), the Oracle Names Control Utility (namesctl), the Oracle Connection Manager Control Utility (cmctl), tnsping, and Net8 Assistant. In addition, it provides a variety of networking troubleshooting techniques and commonly encountered Net8 configuration problems, and provides complete syntax for all networking files and commands.

Preface I. How Net8 Works 1. Oracle's Network Architecture and Products Goals of Net8 Net8 Components Stack Communications Management Utilities 2. Name Resolution Local Naming Directory Naming Centralized Naming Host Naming External Name Resolution Choosing the Method to Use II. Net8 Configuration 3. Client Configuration The Overall Process Installing the Net8 Client Software Configuring Your Profile Defining Net Service Names Using LDAP Using Oracle Names Using External Naming Methods Testing Client Connectivity 4. Basic Server Configuration The Overall Process Software to Install Configuring a Listener The Listener Control Utility Securing a Listener Modifying and Deleting a Listener Detecting Dead Connections 5. Multi-Threaded Server Understanding MTS Planning for MTS Database Initialization File Changes Forcing a Dedicated Server Connection Viewing MTS Status Online MTS Modifications 6. Net8 and LDAP What Is LDAP? Client Configuration for LDAP Defining Net Service Names in an LDAP Directory 7. Oracle Names Configuring a Names Server Managing a Names Server Discovery and Client Configuration Domains and Regions 8. Net8 Failover and Load Balancing Failover Load Balancing 9. Connection Manager Connection Manager Benefits Connection Manager Architecture Configuring Connection Manager Configuring a Client Managing Connection Manager III. Net8 Troubleshooting 10. Net8 Troubleshooting Techniques Testing Connectivity to the Server Looking at Net8 Log Files Generating Net8 Trace Files 11. Solutions to Common Problems Net8 General Problems Connection Manager Problems Multi-Threaded Server Problems Oracle Names Problems IV. Appendixes A. The sqlnet.ora File B. The tnsnames.ora File C. The listener.ora File D. The names.ora File E. Environment and Registry Variables F. MTS Initialization Parameters G. MTS Performance Views Index

Jonathan Gennick is an O'Reilly Media, Inc. editor
specializing in database and programming titles. Prior to
joining O'Reilly, Jonathan amassed some 17 years of
programming and database management experience. During the
latter part of his career he specialized in relational
database programming, and more recently in database
management.
Jonathan got his start with relational database systems in
1990, first working with Ingres, and later with Digital's
Rdb software. During that period he developed a fondness for
SQL, and for the challenge of applying SQL creatively in
ways that leveraged it's set-oriented capabilities.
In 1994 Jonathan made the leap to Oracle, and is now often
found writing about it. Recent projects include Oracle
SQL*Loader (O'Reilly Media, Inc., 2001); Oracle SQL*Plus
Pocket Reference (O'Reilly Media, Inc., 2000); Oracle
SQL*Plus: The Definitive Guide (O'Reilly Media, Inc.,
1999); More recently, Jonathan has made forays into other
database products, coauthoring Transact-SQL Cookbook
(O'Reilly Media, Inc., 2002) and editing Practical
PostgreSQL (O'Reilly Media, Inc., 2002).
Jonathan is certified as an Oracle DBA and is a member of
MENSA and the Oracle Technology Network. He holds a Bachelor
of Arts degree in Information and Computer Science, with a
Business Administration minor, from Andrews University in
Berrien Springs, Michigan. Jonathan currently resides in
Munising, Michigan with his wife Donna and their two
children: Jenny and Jeff. Jonathan may be contacted by email
at jonathan@gennick.com, and you can learn more about him
personally by visiting his website at http://gennick.com.
Hugo Toledo is director of engineering at DaVinci Software in
Chicago. His previous roles include vice president of IT planning at
HALO Industries and principal in Navigant Consulting's IT strategy
practice (the former Saraswati Systems Corporation), where he advised
Global 500 firms on best practices in information technology.
Hugo has worked extensively with Oracle's connectivity technologies
since 1989 and has designed and developed distributed software
solutions since 1980. A frequent speaker at industry conferences, he
is also the author of Oracle Networking, published by Oracle Press in
1996.
An alumnus of Duke University and the University of South Florida,
Hugo and his family reside in Oak Park, Illinois.

Gedruckte Welten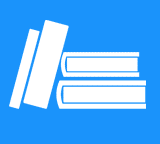 Kunden, die diesen Artikel gekauft haben, kauften auch
Kundenbewertungen zu

Hugo Toledo, Jonath…

"

Oracle Net8 Configuration and Troubleshooting: Configuratio…

"
Diese Artikel könnten Sie auch interessieren
Kontakt
+49 (0)40
4223 6096
Wir helfen Ihnen gerne:
Mo. - Fr. 8.00 - 20.00 Uhr
Sa.: 10.00 - 18.00 Uhr

(Kostenpflichtige
Rufnummer -
Kosten abhängig
von Ihrem Anbieter)
Chat
Zuletzt angesehene Artikel