Advances in Multimedia Information Processing - PCM 2007
8th Pacific Rim Conference on Multimedia, Hong Kong, China,…
Sofort lieferbar
Buch
€ 149,99

*
inkl. MwSt.
Dieses
Buch
ist auch verfügbar als:
Produktdetails
Titel: Advances in Multimedia Information Processing - PCM 2007

ISBN: 3540772545
EAN: 9783540772545

8th Pacific Rim Conference on Multimedia, Hong Kong, China, December 11-14, 2007, Proceedings.
Auflage 2007.
Sprache: Englisch.

Herausgegeben von Horace H. S. Ip, Oscar C. Au, Howard Leung
Springer-Verlag GmbH
29. November 2007 - kartoniert - XI
This book constitutes the refereed proceedings of the 8th Pacific Rim Conference on Multimedia, PCM 2007, held in Hong Kong, China, in December 2007. The 73 revised full papers and 21 revised posters presented were carefully reviewed and selected from 247 submissions. The papers are organized in topical sections on image classification and retrieval, the AVS china national standard - technology, applications and products, human face and action recognition, and many more topics.

Session-1: Image Classification and Retrieval.- FADA: An Efficient Dimension Reduction Scheme for Image Classification.- Using Camera Settings Templates ("Scene Modes") for Image Scene Classification of Photographs Taken on Manual/Expert Settings.- Modeling User Feedback Using a Hierarchical Graphical Model for Interactive Image Retrieval.- Graph Cuts in Content-Based Image Classification and Retrieval with Relevance Feedback.- A Novel Active Learning Approach for SVM Based Web Image Retrieval.- Special Session-1: The AVS China National Standard - Technology, Applications and Products.- An End-to-End Application System of AVS: AVS-IPTV in China.- An AVS Based IPTV System Network Trial.- Usage of MPEG-2 to AVS Transcoder in IPTV System.- The Audio and Video Synchronization Method Used in AVS System.- Session-2: Human Face and Action Recognition.- Expression-Invariant Face Recognition with Accurate Optical Flow.- Real-Time Facial Feature Point Extraction.- Local Dual Closed Loop Model Based Bayesian Face Tracking.- View-Independent Human Action Recognition by Action Hypersphere in Nonlinear Subspace.- Efficient Adaptive Background Subtraction Based on Multi-resolution Background Modelling and Updating.- Session-3: H.264 Video Coding.- Towards a Stringent Bit-Rate Conformance for Frame-Layer Rate Control in H.264/AVC.- A Quantized Transform-Domain Motion Estimation Technique for H.264 Secondary SP-Frames.- Efficient Intra Mode Decision Via Statistical Learning.- Fast Mode Decision Algorithms for Inter/Intra Prediction in H.264 Video Coding.- A Novel Fast Motion Estimation Algorithm Based on SSIM for H.264 Video Coding.- Session-4: Video Analysis and Retrieval.- Shot Boundary Detection for H.264/AVC Bitstreams with Frames Containing Multiple Types of Slices.- A Lexicon-Guided LSI Method for Semantic News Video Retrieval.- 3D Tracking of a Soccer Ball Using Two Synchronized Cameras.- Object Tracking Based on Parzen Particle Filter Using Multiple Cues.- Random Convolution Ensembles.- Session-5: Media Security and DRM.- A Hybrid Content-Based Image Authentication Scheme.- Implementing DRM over Peer-to-Peer Networks with Broadcast Encryption.- A New Video Encryption Scheme for H.264/AVC.- Best Paper Session.- Tattoo-ID: Automatic Tattoo Image Retrieval for Suspect and Victim Identification.- Auto-Annotation of Paintings Using Social Annotations, Domain Ontology and Transductive Inference.- Value Combination Technique for Image Authentication.- A Novel Multiple Description Approach to Predictive Video Coding.- Video Multicast over Wireless Ad Hoc Networks Using Distributed Optimization.- Session-6: Audio, Speech and Sound Processing.- Acoustic Features for Estimation of Perceptional Similarity.- Modeling Uncertain Speech Sequences Using Type-2 Fuzzy Hidden Markov Models.- A New Adaptation Method for Speaker-Model Creation in High-Level Speaker Verification.- Dynamic Sound Rendering Based on Ray-Caching.- Session-7: Digital Watermarking.- Spread-Spectrum Watermark by Synthesizing Texture.- Design of Secure Watermarking Scheme for Watermarking Protocol.- Digital Watermarking Based on Stochastic Resonance Signal Processor.- A DWT Blind Image Watermarking Strategy with Secret Sharing.- Poster Session.- Using Enhanced Shape Distributions to Compare CAD Models.- Wavelet-Based Salient Region Extraction.- Color-Based Text Extraction for the Image.- Text Segmentation in Complex Background Based on Color and Scale Information of Character Strokes.- Design of a Decentralized Video-on-Demand System with Cooperative Clients in Multicast Environment.- Low Computing Loop Filter Using Coded Block Pattern and Quantization Index for H .264 Video Coding Standard.- A Low Complexity Block-Based Video De-interlacing Algorithm for SIMD Processors.- Fast Normalized Cross Correlation Based on Adaptive Multilevel Winner Update.- Hierarchical Intra-mode Restriction Technique in H.264/MPEG4-AVC Video.- A Fast Global Motion Estimation Method for Panoramic Video Coding.- Bisynchronous Approach for Robust Audio Watermarking Technology.- Design and Implementation of Steganographic Speech Telephone.- A Low Complexity Recovery Temporal Synchronization Signals Based on Local Variance Statistics.- An Efficient Video Watermarking Scheme with Luminance Differential DC Coefficient Modification.- Real-Time Secure Multimedia Communication System Based on Chaos Theory.- A Remediable Image Authentication Scheme Based on Feature Extraction and Clustered VQ.- Segmentation of Human Body Parts in Video Frames Based on Intrinsic Distance.- A Distributed Remote Rendering Method Based on Awareness Model.- Signer Adaptation Based on Etyma for Large Vocabulary Chinese Sign Language Recognition.- The Photo News Flusher: A Photo-News Clustering Browser.- Special Session-2: Multimedia Information Systems for Biomedical Research.- Multimedia-Learning in a Life Science Workflow Environment.- Visualization of High-Dimensional Biomedical Image Data.- Moving Object Segmentation Using the Flux Tensor for Biological Video Microscopy.- Fusion of Multimedia Information in Biomedicine.- Session-8: Media Delivery.- Channel-Aware Adaptive Multi-RPS Scheme for Video Error Resilient Transmission over Wireless OFDM Channel.- An Improved Marking Mechanism for Real-Time Video over DiffServ Networks.- Priority Ordering and Packetization for Scalable Video Multicast with Network Coding.- Error Concealment for INTRA-Frame Losses over Packet Loss Channels.- Information Delivery Systems for Car Passengers Without Networking Capabilities.- Session-9: Video Communication and Systems.- Predictable Processing of Multimedia Content, Using MPEG-21 Digital Item Processing.- A Novel Pipeline Design for H.264 CABAC Decoding.- Efficient Segment Based Streaming Media Transcoding Proxy for Various Types of Mobile Devices.- Distributed Streaming for Video on Demand.- Context Aware Body Area Networks for Telemedicine.- Session-10: Video Compression and Processing.- M-LTW: A Fast and Efficient Non-embedded Intra Video Codec.- Intra Frame Encoding Using Programmable Graphics Hardware.- Error Concealment Techniques for Multi-view Video Sequences.- Consistent-Quality Distributed Video Coding Framework.- Laplacian Distortion Model (LDM) for Rate Control in Video Coding.- Session-11: Face and 3D Model Analysis.- Acquiring Critical Light Points for Illumination Subspaces of Face Images by Affinity Propagation Clustering.- Random Subspace Two-Dimensional PCA for Face Recognition.- Robust Speaking Face Identification for Video Analysis.- Incremental AAM Using Synthesized Illumination Images.- Content-Based 3D Model Retrieval Based on the Spatial Geometric Descriptor.- Session-12: Multimedia Applications.- A Practical Server-Side Transmission Control Method for Multi-channel DTV Streaming System.- Using Irradiance Environment Map on GPU for Real-Time Composition.- Ranking Using Multi-features in Blog Search.- Design and Analysis of a Watermarking System for Care Labels.- Stroke Correspondence Based on Graph Matching for Detecting Stroke Production Errors in Chinese Character Handwriting.- Session-13: Image Indexing, Identification and Processing.- Multi-modal Multi-label Semantic Indexing of Images Based on Hybrid Ensemble Learning.- Content Based Image Hashing Via Wavelet and Radon Transform.- Effective Corner Matching for Transformed Image Identification.- Automatic Panel Extraction of Color Comic Images.- Image Quality Assessment Based on Energy of Structural Distortion.- Session-14: Multimedia Processing.- SAR Speckle Mitigation by Fusing Statistical Information from Spatial and Wavelet Domains.- Encoding Independent Sources in Spatially Squeezed Surround Audio Coding.- Efficient Storage and Progressive Rendering of Multi-resolution Mesh.- An Improved Three-Step Hierarchical Motion Estimation Algorithm and Its Cost-Effective VLSI Architecture.

In der Beurteilung des deutschen Schriftstellers Martin Walser kommt man neben seinem durchaus beeindruckenden Werk natürlich nicht daran vorbei, seine öffentlichen Äußerungen zum Holocaust und dem politischen Tagwerk zu beurteilen. Einmischung ist dem kreativen Potenzial Walsers immanent. Sein Schreiben wird grundsätzlich von Zeit- und Gesellschaftskritik bestimmt. Dabei befindet sich Walser stilistisch in einer Reihe mit Kafka oder Brecht, wenn er die Identitätsfindung des modernen Menschen in den Mittelpunkt stellt. Erfolgreich sind sowohl seine Prosatexte als auch meisterhafte literarische Essays, weniger sind es seine Dramen, bei denen das erzählerische Talent Walsers die Handlungsverläufe stört. In die öffentliche Diskussion gelangte die Person Walser aber vor allem durch seine Dankesrede, die er 1999 anlässlich der Verleihung des Friedenspreises des deutschen Buchhandels hielt.
Gedruckte Welten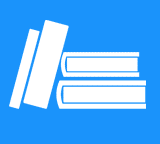 Kunden, die diesen Artikel gekauft haben, kauften auch
Kundenbewertungen zu "Advances in Multimedia Information Processing - PCM 2007"
Diese Artikel könnten Sie auch interessieren
Kontakt
+49 (0)40
4223 6096
Wir helfen Ihnen gerne:
Mo. - Fr. 8.00 - 20.00 Uhr
Sa.: 10.00 - 18.00 Uhr

(Kostenpflichtige
Rufnummer -
Kosten abhängig
von Ihrem Anbieter)
Chat
Zuletzt angesehene Artikel