Autism Spectrum Disorders: A Transactional Developmental Perspective
ND Language Int. Sprache: Englisch.
Vorbestellbar
Buch
€ 50,99

*
inkl. MwSt.
Produktdetails
Titel: Autism Spectrum Disorders: A Transactional Developmental Perspective
Autor/en: Barry Prizant

ISBN: 1557664455
EAN: 9781557664457

ND Language Int.
Sprache: Englisch.

Herausgegeben von Amy Wetherby
BROOKES PUB
Mai 2000 - gebunden - 448 Seiten
With this cross-disciplinary reference, you can have it all--a through explanation of the communication and language difficulties characteristic of autism as they relate to development, and proven, research-based intervention strategies that reflect the individuality of a child with autism. The editors consolidate recent research for you and analyze topics that relate to the core areas of autism spectrum disorders: communication, socialization, emotional regulation, and symbolic development. You'll learn the principles and philosophies underlying treatment practices and learn guidelines you can use every day to make critical assessment and intervention decision.

Series Preface; Editorial Advisory Board; Contributors; Acknowledgments; 1. Introduction to Autism Spectrum Disorders; Amy M. Wetherby and Barry Prizant; PART I: THEORETICAL AND RESEARCH FOUNDATIONS: UNDERSTANDING THE DEVELOPMENTAL CONTEXT OF AUTISM; 2. Diagnosis of Autism Spectrum Disorders in Young Children; Catherine Lord and Susan Risi; 3. Joint Attention, Cultural Learning, and Language Acquisition: Implications for Children with Autism; Malinda Carpenter and Michael Tomasello; 4. Joint Attention, Social Orienting, and Communication in Autism; Peter Mundy and Jennifer Stella; 5. Intersubjectivity in Autism: The Roles of Imitation and Executive Function; Sally J. Rogers and Loisa Bonnetto; 6. Understanding the Nature of the Communication and Language Impairments; Amy M. Wetherby, Barry M. Prizant, and Adriana L. Schuler; 7. Sensory Processing and Motor Performance in Autism Spectrum Disorders; Marie E. Anzalone and G. Gordon Williamson; 8. Neurological Underpinnings of Autism; Natacha Akshoomoff; PART II: ASSESSMENT AND INTERVENTION ISSUES; 9. Communication Intervention Issues for Young Children with Autism Spectrum Disorders; Barry M. Prizant, Amy M. Wetherby, and Patrick J. Rydell; 10. More Able Children with Autism Spectrum Disorders: Social-communicative Challenges and Guidelines for Enhancing Abilities; Diane Twachtman-Cullen; 11. Promoting Peer Play and Socialization: The Art of Scaffolding; Adriana L. Schuler and Pamela J. Wolfberg. 12. A Developmental Approach to Problems in Relating and Communicating in Autistic Spectrum Disorders and Related Syndromes; Stanley I. Greenspan; 13. Understanding and Intervening with Young Children's Problem Behavior: A Comprehensive Approach; Lise Fox, Glen Dunlap, and Pamelazita Buschbacher; 14. Augmentative Communication and Literacy; Pat Mirenda and Karen Erickson; 15. The Experience of Autism in the Lives of Families; Barbara Domingue, Barbara Cutler, and Janet McTarnaghan; Author Index; Subject Index.

Barbara Coyne Cutler, Ed.D., got her advocacy training the hard way. Divorced and with two small children to raise, she began to search out services for her son with autism. It took her almost 10 years to realize that being a patient, no-trouble-at-all parent was not the way to get attention or services. She learned painfully through her personal experience that a parent has to become vocal, visible, knowledgeable, and relentless in order to become an effective advocate. As a parent of a now middle-age son in continuing need of services, Dr. Cutler has been through the system in the dark days when her small son seemed to have no rights at all through the early days of the educational rights movement and later into the adult service system. From a once quiet and compliant parent she has become a leading advocate for people with disabilities and their families. Aware of deficiencies in systems serving people with disabilities, Dr. Cutler worked on her own professional development, acquiring bachelors and master's degrees from Harvard (where she was also a Merrill Fellow of the Radcliffe Institute) and a doctorate in special education from Boston University. Dr. Cutler has directed educational, supported works and community resource programs, including the Autism National Committee (http: //www.autcom.org), which she serves on now; facilitated the development of a model respite care program; trained parents and professionals in positive behavior support programs; and provided individual consultation in various states to public schools dealing with the needs of students with autism and developmental disabilities. In her more than 30 years of service, she has continued to advocate as a member of boards of service, state, and advocacy organizations including her local Commission on Disability and Regional Developmental Disabilities Council. She has presented throughout the United States, Puerto Rico, and Canada. She has published chapters in various disability-related books and newsletters. Looking back, she realizes that because of her son's disability, her career was chosen for her. "I've made my personal and career decisions by dealing with the crises that parents of children with disabilities learn to expect as part of their daily routine. It's a life that's sometimes harrowing, sometimes rewarding--but never, never dull. I have never regretted my decisions. Without strong parent advocates, our sons and daughters could be overlooked and poorly served." Dr. Cutler lives next door to her son, George, and his wife, Sherrie, and across the street from her son, Robert. The family is often together on weekends and is always available to support each other. Glen Dunlap, Ph.D., Research Professor, Division of Applied Research and Educational Support (DARES), Department of Child & Family Studies, Florida Mental Health Institute, University of South Florida, Tampa, Florida 33612-3899 Dr. Dunlap is a research professor at the University of South Florida, where he works on several research, training, and demonstration projects in the areas of positive behavior support, child protection, early intervention, developmental disabilities, and family support. He has been involved with individuals with disabilities for more than 35 years and has served as a teacher, administrator, researcher, and university faculty member. Dr. Dunlap has directed numerous research and training projects and has been awarded dozens of federal and state grants to pursue this work. He has authored more than 185 articles and book chapters, coedited four books, and served on 15 editorial boards. Dr. Dunlap was a founding editor of the "Journal of Positive Behavior Interventions" and is the current editor of "Topics in Early Childhood Special Education." He moved to Reno, Nevada, in 2005, where he continues to work on research and training projects as a member of the faculty at the University of Sout

Gedruckte Welten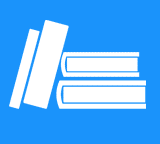 Kunden, die diesen Artikel gekauft haben, kauften auch
Kundenbewertungen zu Barry Prizant "

Autism Spectrum Disorders: A Transactional Developmental Pe…

"
Diese Artikel könnten Sie auch interessieren
Kontakt
+49 (0)40
4223 6096
Wir helfen Ihnen gerne:
Mo. - Fr. 8.00 - 20.00 Uhr
Sa.: 10.00 - 18.00 Uhr

(Kostenpflichtige
Rufnummer -
Kosten abhängig
von Ihrem Anbieter)
Chat
Zuletzt angesehene Artikel