Bearing Witness: Essays on Anglo-Irish Literature
Sprache: Englisch.
Vorbestellbar
Taschenbuch
€ 38,99

*
inkl. MwSt.
Produktdetails
Titel: Bearing Witness: Essays on Anglo-Irish Literature
Autor/en: Augustine Martin, Martin Augustine

ISBN: 1900621029
EAN: 9781900621021

Sprache: Englisch.

Herausgegeben von Anthony Roche
UNIV COLLEGE DUBLIN PR
März 1997 - kartoniert - 280 Seiten
Augustine Martin's (1935-1995) reputation as one of Ireland's leading scholars of his country's literature has grown tremendously over the more than three decades he has been writing and lecturing. The twenty-one essays selected for this volume are a lucid and eloquent testimony to his gifts as a communicator.They treat a wide range of modern Irish writers, from the major figures -- Yeats, Joyce, Synge -- to such contemporary figures as Mary Lavin, Brendan Kennelly, and Eavan Boland, to those writers whose careers Martin is able to revitalize with his informed critical assessments -- Austin Clarke, Francis Stuart, Mary O'Brien. Throughout, his critic's obligation to the writer is balanced with a respect for the reader.

Yeats (three essays); Joyce (two essays); Christy mahon and the apotheosis of loneliness; novelist and city; dilemma of Irish writer; protestant legacy; James Stephens, fable and fantasy; Mary Lavin; Austin Clarke; Patrick Kavanagh; Brendan Kennelly; Eavan Boland; five shorter essays on other authors.

"Bearing Witness is the first publication from UCD Press and it is a worthy monument to this critic and scholar." "Gus Martin was often right and sometimes wrong in his literary judgments, but what this fine book shows is that he always cared. Q. D. Leavis, another critic of the old school, was once asked if a book was worth arguing about. Her reply that nothing but a book was worth arguing about might very well sum up the credo of this most humane and sincere of critics." Eamonn Sweeney, Irish Times, Dec 21, 1996 "Dr Anthony Roche has written an insightful and affectionate introduction to these essays and reviews by Augustine Martin, whose lifelong enthusiasm for literature 'found its expression in a staggering diversity of platforms'. Roche eloquently notes the 'utile' and 'dulce' and 'delight' shown by Gus, the people's critic; who without deadening the enduring mystery, made everyone welcome at the banquet of Literature whether in lecture hall, tutorial, radio, TV or the pub." Kevin Kiely, Books Ireland, Feb 1997 "This timely and handsome book shows what a loss was suffered by the world of Anglo-Irish scholarship when Gus Martin died, at the age of only fifty-nine, in 1995. This memorial volume assembles some twenty of his published papers and reviews which, thanks to the sensitive editing of Anthony Roche, are made to read like a series of seminars on all the literary matters in which Gus himself felt delight and communicated that delight to others." "The result is a book which is a vade mecum, a companion to Irish Literature in English, which bears witness to the genius of that literature and to the great critical and humane intelligence which wrote this book." T. P. Dolan, Irish University Review "Old Gus did live fully and generously, sharing his knowledge and hard-headed opinion, and warmth of spirit for too few years. These essays remain as a peroration of that distinguished career." Peter Quinn, Irish Literary Supplement, Fall 1997 and Boston Book Review "Martin was more a good teacher than an important theorist; his talent lay not in the articulation of a view through the rigours of a carefully calibrated intellectual position, but in the spirited communication of his enthusiasms in elegant prose. He made many students love Irish literature, and that will be his monument. It is good to have this collection as a memorial." GJW, Irish Literary Supplement, May 1997 "This is a fitting tribute to the career of the indefatigable Irish scholar. Roche has done an excellent job of selecting work that best represents the range of Martin's interests and considerable abilities." D. W. Madden, California State University, Choice June 1997 Vol 34 No 10 "This volume's title Bearing Witness raises its question of how, exactly, Martin bore witness to the greatness of Irish Literature. It is essential here to stress that Martin was utterly engaged with literature and that to that engagement he brought a considerable intelligence, a sense of balance, an essential humanity, and wide reading in English, American and Continental Literature." Brian Arkins, Studies Vol. 86 No. 341, 1997 "The book contains a formidable range of Martin's essays written over a period of more than thirty years on subjects including Yeats, Synge, Joyce... They provide ample proof of the breadth and generosity of Martin's vision. Bearing Witness also provides well-deserved evidence of Martin's originality and wit, his unrivalled ability to make complex ideas approachable. This rare gift, possessed by so few, cherished by thousands of students fortunate enough to have had him as a teacher, is what makes this book such a joy to read." Times Literary Supplement Vol. 12, 1998 "the essays gathered together in this posthumous collection, testify to the good-humoured and large-minded familiarity with Irish writing that Gus Martin made available to so many readers." Kevin Barry, University of Galway Irish Studies Review 6 (1) 1998

Preiswert lesen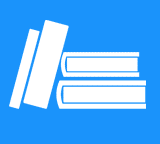 Kunden, die diesen Artikel gekauft haben, kauften auch
Kundenbewertungen zu

Augustine Martin, M…

"Bearing Witness: Essays on Anglo-Irish Literature"
Diese Artikel könnten Sie auch interessieren
Kontakt
+49 (0)40
4223 6096
Wir helfen Ihnen gerne:
Mo. - Fr. 8.00 - 20.00 Uhr
Sa.: 10.00 - 18.00 Uhr

(Kostenpflichtige
Rufnummer -
Kosten abhängig
von Ihrem Anbieter)
Chat
Zuletzt angesehene Artikel