Becoming America: The Revolution Before 1776
Harvard Univ PR. Sprache: Englisch.
Vorbestellbar
Taschenbuch
€ 24,99

*
inkl. MwSt.
Produktdetails
Titel: Becoming America: The Revolution Before 1776
Autor/en: Jon Butler

ISBN: 0674006674
EAN: 9780674006676

Harvard Univ PR.
Sprache: Englisch.

HARVARD UNIV PR
Dezember 2001 - kartoniert - 324 Seiten
Multinational, profit-driven, materialistic, politically self-conscious, power-hungry, religiously plural: America three hundred years ago -- and today. Here are Britain's mainland American colonies after 1680, in the process of becoming the first modern society -- a society the earliest colonists never imagined, a "new order of the ages" that anticipated the American Revolution. Jon Butler's panoramic view of the colonies in this epoch transforms our customary picture of prerevolutionary America; it reveals a strikingly "modern" character that belies the eighteenth-century quaintness fixed in history.Stressing the middle and late decades (the hitherto "dark ages") of the American colonial experience, and emphasizing the importance of the middle and southern colonies as well as New England, Becoming America shows us transformations before 1776 among an unusually diverse assortment of peoples. Here is a polyglot population of English, Indians, Africans, Scots, Germans, Swiss, Swedes, and French; a society of small colonial cities with enormous urban complexities; an economy of prosperous farmers thrust into international market economies; peoples of immense wealth, a burgeoning middle class, and incredible poverty.Butler depicts settlers pursuing sophisticated provincial politics that ultimately sparked revolution and a new nation; developing new patterns in production, consumption, crafts, and trades that remade commerce at home and abroad; and fashioning a society remarkably pluralistic in religion, whose tolerance nonetheless did not extend to Africans or Indians. Here was a society that turned protest into revolution and remade itself many times during the next centuries -- asociety that, for ninety years before 1776, was becoming America.

Introduction 1. Peoples 2. Economy 3. Politics 4. Things Material 5. Things Spiritual 6. 1776 Notes Acknowledgments Index

Jon Butler is the William Robertson Coe Professor of American Studies and History, and Professor of Religious Studies, at Yale University.

In a thoughtful, erudite survey of colonial history, Butler traces the formation of many of America's modern social characteristics in the crucible of pre-Revolutionary society...Americans today think of the colonial period, if at all, as a time remote from modern America, in which society was unimaginably different from ours. Butler argues persuasively that America during the late colonial period (1680-1776) rapidly developed a variegated culture that displayed distinctive traits of modern America, among them vigorous religious pluralism, bewildering ethnic diversity, tremendous inequalities of wealth, and a materialistic society with pervasively commercial values...A sweeping, well-researched analysis of the transformative changes wrought by immigration, war, and cultural change in colonial America. Kirkus Reviews We must congratulate Butler for [bringing] under control (a] profusion of scholarship and [making] sense of it in fewer than 250 pages. His book is a tour de force ... Compelling and readable. -- Gordon S. Wood New Republic The decades in between the Puritan-dominated 17th century and the market-revolutionizing early 19th century were a formative period, [Butler] suggests, during which a distinctly 'American' society--and, as Butler would have it, the first 'modern' society--developed...Butler's original analysis is important reading on 18th-century America; he shows that the colonies were developing distinct ways of spending, building, praying, decorating and politicking even then--a cultural revolution that anticipated the political revolution that was to follow. Publishers Weekly In Becoming America, Jon Butler examines the less examined period of American colonial history from 1680 to 1770 to argue that distinctive traits of modern America were already in place...The book makes a strong case for the early modernity of American society, helps to delineate the evolution of American identity, and serves as a good overview for the period. -- Joel Hodson American Studies International Writing in a deceptively simple style, Butler builds creatively on complex historiographical debates and masterfully synthesizes vast amounts of specialized research, both by himself and by others...Indeed, one of the book's great virtues is its accessibility, and both its exclusively American focus and its stress on concrete social processes contribute to the clarity and forcefulness of the account. By all reasonable measures, this is a highly successful synthesis that manages to be at once enjoyable and provocative. -- Ruth H. Bloch William and Mary Quarterly Butler divides his approach to the period into well- studied categories before considering the implications for the Revolutionary era. His chapters on "Peoples," "Economy" and "Politics" provide a helpful synthesis of recent historiography without the tedious name dropping that characterizes so much historiographical literature...Butler will prompt us all to think more clearly about the structural relationships that evolved during these years. -- John Ritchie Garrison The Pennsylvania Magazine of History and Biography

Preiswert lesen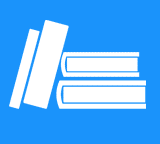 Kunden, die diesen Artikel gekauft haben, kauften auch
Kundenbewertungen zu Jon Butler "Becoming America: The Revolution Before 1776"
Diese Artikel könnten Sie auch interessieren
Kontakt
+49 (0)40
4223 6096
Wir helfen Ihnen gerne:
Mo. - Fr. 8.00 - 20.00 Uhr
Sa.: 10.00 - 18.00 Uhr

(Kostenpflichtige
Rufnummer -
Kosten abhängig
von Ihrem Anbieter)
Chat
Zuletzt angesehene Artikel