The Cambridge Companion to Singing
12 b/w illus. 16 music examples. Sprache: Englisch.
Lieferbar innerhalb von zwei Wochen
Buch
€ 35,99

*
inkl. MwSt.
Produktdetails
Titel: The Cambridge Companion to Singing

ISBN: 0521627095
EAN: 9780521627092

12 b/w illus. 16 music examples.
Sprache: Englisch.

Cambridge University Press
13. April 2000 - kartoniert - 300 Seiten
Ranging from medieval music to Madonna and beyond, this book covers in detail the many aspects of the voice.

List of illustrations; Notes on contributors; Acknowledgements; 1. Introduction: singing at the turn of the century John Potter; Part I. Popular Traditions: 2. 'Songlines': vocal traditions in world music John Schaefer; 3. Rock singing Richard Middleton; 4. The evolving language of rap David Toop; 5. Jazz singing: the first hundred years John Potter; Part II. The Voice in the Theatre: 6. Stage and screen entertainers in the twentieth century Stephen Banfield; 7. Song into theatre: the beginnings of opera John Rosselli; 8. Grand opera: nineteenth-century revolution and twentieth-century tradition John Rosselli; Part III. Choral Music and Song: 9. European art song Stephen Varcoe; 10. English cathedral choirs in the twentieth century Timothy Day; 11. Sacred choral music in the United States: an overview Neely Bruce; Part IV. Performance Practices: 12. Some notes on choral singing Heikki Liimola; 13. Ensemble singing John Potter; 14. The voice in the Middle Ages Joseph Dyer; 15. Reconstructing pre-Romantic singing technique Richard Wistreich; 16. Alternative voices: contemporary vocal techniques Linda Hirst and David Wright; 17. The teaching (and learning) of singing David Mason; 18. Children's singing Felicity Laurence; 19. Where does the sound come from? Johan Sundberg; Notes; Select bibliography; Index.

John Potter is the author of Vocal Authority (Cambridge University Press, 1998) and Tenor: History of a Voice (Cambridge University Press, 2009). He has contributed articles to many academic journals and chapters to other books, including The Cambridge History of Medieval Music (forthcoming) and The Cambridge History of Musical Performance (2012). He is Reader Emeritus in Music at the University of York, having stepped down from his lectureship in 2010 to focus on his portfolio of freelance projects. His most recent book, published by Cambridge University Press in 2012, is A History of Singing (jointly authored with ethnomusicologist Neil Sorrell). As a singer, John has partnerships with instrumentalists in various parts of the world, notably the Argentinian lutenist and vihuelist Ariel Abramovich, the American medieval harpist Jan Walters and the British electro-acoustic composer Ambrose Field. He also sings with Red Byrd, The Dowland Project, the Gavin Bryars Ensemble and German group The Sound and the Fury. His most recent venture is Cantum Pulcriorum Invenire, a research project at the University of Southampton, which will see the release of three CDs of twelfth-century music on Hyperion, and a multimedia live version with tenor Christopher O'Gorman and video artist Michael Lynch. John spent eighteen years with the Hilliard Ensemble and his complete discography runs to some 150 titles. He also coaches vocal ensembles all over the world and chairs the ensemble contest jury at the Tampere Vocal Festival (Finland).

'... the volume is full of valuable knowledge, transmitted with warmth and enthusiasm, by theorists and practitioners alike.' Times Literary Supplement 'Those for whom singing is a joyous activity will treasure the book and learn much about the vocal arts that might otherwise take years of personal research.' Booklist 'Potter writes beautifully, communicating a feeling, if not of the maverick, then certainly of a man with few regrets for the passing of time and styles ... a fine addition to the canon of singing.' Robert Tear, Gramophone '... well worth reading and as a whole I found it stimulating.' Early Music Review 'The Cambridge Companion to Singing will interest singers, students of music, concert goers and the general public who will find it a good 'travel book' in the sense that it provides a good overview of singing traditions found worldwide. This series is one of the most interesting ideas to have come out into the market in recent years.' Journal of Popular Music '... the Companion should encourage anyone remotely interested in singing to venture beyond the Western mainstream and investigate Buddhist chant, qawwali or the challenges of Berio and John Cage.' Richard Wigmore, BBC Music Magazine

Gedruckte Welten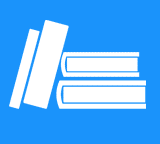 Kunden, die diesen Artikel gekauft haben, kauften auch
Kundenbewertungen zu "The Cambridge Companion to Singing"
Diese Artikel könnten Sie auch interessieren
Kontakt
+49 (0)40
4223 6096
Wir helfen Ihnen gerne:
Mo. - Fr. 8.00 - 20.00 Uhr
Sa.: 10.00 - 18.00 Uhr

(Kostenpflichtige
Rufnummer -
Kosten abhängig
von Ihrem Anbieter)
Chat
Zuletzt angesehene Artikel