Christ-Centered Therapy
Sprache: Englisch.
Vorbestellbar
Taschenbuch
€ 42,49

*
inkl. MwSt.
Produktdetails
Titel: Christ-Centered Therapy
Autor/en: Russ Harris, Harold George Koenig

ISBN: 0789012286
EAN: 9780789012289

Sprache: Englisch.

PAPERBACKSHOP UK IMPORT
Januar 2002 - kartoniert - 284 Seiten
Christ-Centered Therapy: Empowering the Self brings together Christian faith with the Internal Family System (IFS) model. This powerful therapeutic model posits a self surrounded by subpersonalities who carry anger, fear, distrust, and other negative responses. This book provides exercises and visual aids to help both client and counselor, including worksheets, a "parts map" for client and counselor to use collaboratively, case studies, and a clinical outline listing the interventions in sequence. Christ-Centered Therapy: Empowering the Self is essential for Christian counselors and for non-Christian counselors who are seeking more effective ways to treat Christian clients. To view an excerpt online, find the book in our QuickSearch catalog at www.HaworthPress.com.

Contents Acknowledgments Introduction: The Need for a Breakthrough: A Personal Note A New Model of Personality and Treatment Application of IFS in a Christ-Centered Context Those Who Will Find This Book Helpful An Invitation to a Journey of Discovery Contents and Organization Exercise: Beginning the Personal Application Section I: The Internal Family System Model Chapter 1. Basic Internal Family System Concepts Multiplicity and Systems: Two Foundational Concepts of IFS Viewing the Individual As a System: The Second Concept Characteristics of Parts and Self in the Internal System The Three-Group System of Parts Parts Stuck in Extreme States Chapter Summary Exercise: Seeking Your Internal Family System Chapter 2. IFS Therapy: Changing the Internal System Raymond: A Case Study of Changing the Internal System Introducing the IFS Model Getting to Know the Territory Entering the Client's System Depolarizing Part Identifying Chains that Bind the Parts Releasing the Chains by Unburdening and Retrieving a Part from the Past Clinical Outline for Working with Individuals Exercise: Get to Know a Part Section II: The Christ-Centered IFS Model Chapter 3. Christ-Centered IFS Concepts CCIFS, an Extension of IFS Therapy into Christian Spirituality Three Foundational Structures of the Internal System Pam's Spiritual Journey The Internal Struggle of Christians Chapter Summary Exercise: Seeking Your Own Internal Organization Chapter 4. Christ-Centered IFS Therapy Assessing the Appropriateness of Using the CCIFS Model Introducing the CCIFS Model Setting Goals Moving Ahead The Mountain Exercise for Christian Clients Pam's Guidelines for Relating to Ronald Healing with Jesus: Retrieving and Unburdening a Part Stuck in the Past The Healing of a Memory with Jesus Summary of Procedures Unique to CCIFS Therapy Clinical Outline of CCIFS Therapy for Working with Individuals The Mountain Exercise Section III: Equipping Clients with Leadership Tools for Meeting Life Situations Chapter 5. Cleaning the Slate and Keeping It Clean: The Forgiveness Process Step 1: Identifying the Existence of Resentments Step 2: Introducing the Three-Column Worksheet and the Main Principles Step 3: Helping the Client Assess the Usefulness and Timing of the Resentment Process Step 4: Listing the Resentments--The Work of Column 1 Step 5: Listing the Effects of Offending Behaviors--Column 2 Work Step 6: Listing Anticipated Effects of Releasing Resentments--Column 3 Work Step 7: Helping the Client Assess Readiness to Release Resentments Step 8: Designing a Ritual for Releasing Resentments Step 9: Assimilating the Effects of Releasing Step 10: Considering the Wisdom of Encountering the Offender The Forgiveness Process with Wrongs Experienced As Adults Keeping the Slate Clean: A Shorthand Victimless Process for Current Situations Chapter Summary Clinical Outline of the Forgiveness Process Exercise: Wiping Your Own Slate Clean Chapter 6. Spotting the Parts' Downward Spiral: The First Sequence of the Flowchart Kirsten's Situation Observing the Client's Need for Leadership Tools Describing the Flowchart and Helping the Client to Assess the Time for Its Use Developing a Rough Draft of the Parts' Survival Sequence Testing the Rough Draft in a Live Situation Lifting the Veil: Connecting th

Preiswert lesen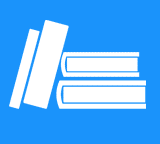 Kunden, die diesen Artikel gekauft haben, kauften auch
Kundenbewertungen zu

Russ Harris, Harold…

"Christ-Centered Therapy"
Diese Artikel könnten Sie auch interessieren