The Complete Whitewater Rafter
Sprache: Englisch.
Lieferbar innerhalb von zwei Wochen
Taschenbuch
€ 17,99

*
inkl. MwSt.
Produktdetails
Titel: The Complete Whitewater Rafter
Autor/en: Jeff Bennett

ISBN: 007005505X
EAN: 9780070055056

Sprache: Englisch.

MCGRAW HILL BOOK CO
Januar 1996 - kartoniert - 208 Seiten
This is the manual endorsed by professional guides, instructors, and recreational river runners everywhere. With comprehensive step-by-step coverage starting with the first run, it includes tips from top guides, outfitters, and instructors, plus the most complete guide to Class V rafting techniques ever assembled. This is the completely revised and updated successor to Bennett's best-selling manual, Rafting!.

IntroductionThe First Splash; About the Author; A Little Help from My Friends; What Are You Getting Yourself Into?; How to Use This Book1. The Evolution of Rafting: From Powell to Paddle CatsThe Fremont ExpeditionsJohn Wesley PowellNathaniel GallowayThe Post-World War II EraThe Self-Bailing GenerationThe Russian InfluenceLooking Toward Tomorrow2. Get Wet: Your First Rafting AdventureOutfittersOther Ways to Get WetClubs and Organizations; Raft Rentals3. Equipment: From Oars to Floors, Helmets to Hi-FloatsBasic Raft AnatomyTubes; Panels and Seams; Valves; Thwarts; Floors; Accessories; FootcupsMaterialsBase Fabrics; CoatingsDesign CharacteristicsLength and Width; Tube Size; Symmetry; Rise; Waterline; FloorsCataraftsTypes of Catarafts; Cataraft Design; Characteristics; Rotocats and Plastic CatsOther Types of RaftsNorth American Rafts; PlohtsPurchasing a RaftTraditional Rafts; Catarafts; Used RaftsFramesTraditional Raft Frames; Selecting a Frame; Other Considerations; Cataraft Frames; Cooler FramesOarsOar Construction; Selecting Oars; Oar Length; Setting Up Oars; Pins and Clips; Oarlocks; Fine TuningPaddlesEssential RiverwearClothing; Lifejackets; HelmetsSaddle Up: Assembling Your Gear and CrewInflating Your RaftPumps; Inflating the RaftRigging the FrameLoading AccessoriesSpare Oars; Spare Paddles; Bowlines; Handlines; Bail Buckets; Additional GearPassengers in Oar RaftsNonpaddlers; Paddle Assists/Paddle TeamsA Solid Foundation; Seating Arrangements; Varying the Size of the Paddle Team5. River Morphology: The Dynamics of Running WaterA Look Beneath the SurfaceWater Mechanics; Laminar Flows; Turbulent Flows; Chaos; Helical Currents; MeandersRiver CharacteristicsVolume; GradientSurface FeaturesTongues; Upstream Vs; Standing Waves; Diagonal Waves; Haystacks; Breaking Waves and Stoppers; Pillows; Undercuts; Rooster Tails; Boils; Holes; Lowhead Dams and Weirs; Waterfalls; EddiesThe Big PictureThe Rating GameThe AWA River-Rating Scale; Fine-Tuning the Scale6. Propulsion Basics: Different Strokes for Different BoatsOar StrokesBackrowing; Portegee; Turning; Shipping; Rowing Sweep Boats and PlohtsPaddle StrokesGet a Grip; Three Types of Paddle Strokes; Basic Power Strokes; Advanced Power Strokes; Turning Strokes; Bracing7. Paddle Captaining: The Art of Whitewater ChoreographyThe Pretrip LectureSeating the Captain and CrewThe Captain's Chair; Seating the CrewGuiding StrokesThe Strokes; Experience Is the KeyPaddle CommandsBasic Commands; Advanced Commands; Fine-Tuning; Handling Lag Time; Handling Overstroking; Your Voice; The Seasoned Team8. Whitewater: Running the RapidsFive Types of ManeuversRiver DirectionsStaying Parallel with the CurrentFerryingHistory; Oar Rafts; Paddle Rafts; Apparent Versus Real Course; Ferrying Around BendsTurns and PivotsSideslipsEddy ManeuversPutting on the Brakes; Entering Eddies; Staying in Eddies; Exiting Eddies; Capsizing ForcesHeading DownriverReading Rivers; The Two CsThe SAFE SystemScout; Analyze; Formulate; ExecuteThe Added EdgeBailing; Highsiding; Digging; Lowering Your Center of Gravity; BeachingHoning Your Skills9. Safety and Rescue: Keeping Your Head and Gear Above WaterHaving What It TakesPretrip Preparation; Time on the River; Pretrip DiscussionEquipmentGroup TravelLead and Sweep Rafts; Group Scouting and RescuePortaging and LiningSelf-RescuesSwimming; Rerighting Rafts; Active Swimming; Holes and Dams; Strainers and Sweepers; Pulling Swimmers into RaftsRope RescuesThrow Bags; Getting Ropes to Swimmers; BelaysRiver CrossingsSolo Crossings; Group CrossingsOther Rope RescuesStrong-Swimmer Rescue; Loose Horizontal Line; The Telfer LowerWrapsFirst Things First; Basic Rope Systems; Z-DragsFirst Aid10. Advanced Rafting: Rafting on the Cutting EdgePreparationSkills and Conditioning; Choice of Raft; Accessories; Stowing Gear; The Class V AttitudeRafting in the Third DimensionHelpful Hydraulics; Waves; Holes; V-Holes; EddiesBoulders and SlotsBoulders; LowsidingWaterfalls and Steep DropsIrregular Ledges; WaterfallsLow- and High-Water TechniquesLow-Water Trips; High-Water TripsA Quick Course in Steep CreekingReading the Horizon; Slowing Your DescentR-2ing11. Single-Day to Multiday Trips: Carrying Your ToysPlanning AheadWaterproof ContainersDry Bags; Ammo Cans and Dry BoxesStowing Gear Safely12. River Camping and Cookery: Life at the Riverside InnClothing and Camping EquipmentCampsite SelectionWind and Water; The Riparian EnvironmentCampfiresFirepans; Campfire Cleanup; River SaunasHuman WasteRiver CookeryMenu Planning; Packing Food; Coolers; Sorting Food; The Kitchen; Dutch Ovens; Dishwashing; Drinking Water; GarbageOne Step Further: Rafting AlternativesRiver ExplorationThe Research Phase; Selecting the Crew; Equipment and Supplies; Safety; Getting to the River; Running the RiverRacingTypes of Races; Prerace Tips; During the Race; Wildwater TipsPlayboatingEquipment; Skills; Playing on Waves; Playing in Holes14. Stay in Shape: Gear Maintenance and RepairRaft CareTakedown, Rolling, and StorageRaft RepairMaterials; The Workplace; Applying the Patch; Patching Tips; Major Repairs; Welding; D-Rings; ValvesOar Maintenance and RepairRiverwearNeoprene Clothing; DrysuitsOther EquipmentLifejackets; Pumps15. The Rest of the StoryBecoming a Professional GuideOpening Doors; Getting Your Ticket to Ride; Guide-Training Schools; The Inside Track; Landing the Premier JobsWhitewater PhotographyEquipment; Protecting Your Gear; Film Lighting and Exposure; Shooting Angles; The Learning CurveRafting for the Physically ChallengedRafting with ChildrenStart on the Right Foot; Raft Safely; Keep Them EntertainedOther Whitewater CraftInflatable Kayaks; Inflatable Canoes; Sit-on-Tops; Kayaks; Canoes; RiverboardsConservation--Preserving the River ResourceAppendix:Safety Code of the American Whitewater AffiliationWater-Level InformationUnited States MapsCanadian MapsRegional Guidebooks (U.S.)Local Guidebooks (U.S.)Local Guidebooks (Canada)International GuidebooksBooks for Physically Challenged RaftersAdditional Canada InformationPeriodicalsRafting Equipment CatalogsRafting ManufacturersPortable ToiletsOutfitters Organizations (U.S.)Outfitters Organizations (Canada)Private Boaters OrganizationsRafting SchoolsSafety Instruction OrganizationsConservation GroupsChecklistsKnotsGlossaryIndex


Jeff Bennett (Portland, OR) is an avid snowboarder and the author of The Essential

Preiswert lesen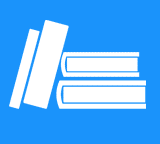 Kunden, die diesen Artikel gekauft haben, kauften auch
Kundenbewertungen zu Jeff Bennett "The Complete Whitewater Rafter"
Diese Artikel könnten Sie auch interessieren
Kontakt
+49 (0)40
4223 6096
Wir helfen Ihnen gerne:
Mo. - Fr. 8.00 - 20.00 Uhr
Sa.: 10.00 - 18.00 Uhr

(Kostenpflichtige
Rufnummer -
Kosten abhängig
von Ihrem Anbieter)
Chat
Zuletzt angesehene Artikel