Content Critical: Gaining Competitive Advantage Through High-Quality Web Content
Sprache: Englisch.
Vorbestellbar
Buch
€ 37,49

*
inkl. MwSt.
Produktdetails
Titel: Content Critical: Gaining Competitive Advantage Through High-Quality Web Content
Autor/en: Gerry McGovern, Rob Norton

ISBN: 027365604X
EAN: 9780273656043

Sprache: Englisch.

FINANCIAL TIMES PRENTICE HALL
Dezember 2001 - kartoniert - 256 Seiten
The web's made everyone a publisher, so what's going to make people read what YOU write? The answer is high-quality, well-written, reader-focused, compelling content. This is the book that explores what killer content actually is, and shows how to create it for yourself.

Topics that Content Critical explores include:* How publishing is a model for content management within organizations * How to establish a publishing strategy * How to develop a website that reflects publishing best practice * Issues relating to metadata, navigation, search, layout and design * How to measure the cost and benefit of content * How to define the roles and responsibilities within a publishing (content) organization * How to encourage collaboratively created content * How to motivate people to create high quality content * How to write better content for the Web * How information overload is impacting on the organization * Practical examples of content management strategies and experiences * Information on important conferences, events, books, articles, etc., relating to content and knowledge management

Gerry McGovern is a content management consultant and author. He has spoken and written extensively on Internet issues over the last seven years. He is advisory editor for BOSS (Bloomsbury) on the subject of ecommerce. (BOSS is a 3 million word plus one-stop reference and interactive tool, embracing all aspects of the world of work.) He writes a column for the popular marketing website, clickz.com, on the subject of content management and also has his own highly regarded and widely read online newsletter called New Thinking. He is a member of the Financial Times Knowledge Dialogue, a network of thought leaders advising executives on critical business issues. Previously Gerry founded Nua, which became best known for Nua Internet Surveys, a leading resource for information on Internet trends. Rob Norton is a freelance journalist in New York City. He is a contributing editor at Business 2.0 magazine, for which he writes the Leading Questions column, as well as news stories and feature articles. He also writes and publishes Net Style, a weekly online newsletter. Rob also does consulting work in journalism, publishing, website design and information architecture. Previously Rob was Executive Editor at Fortune magazine, where he was a member of the management team that revamped Fortune in 1996. He was responsible for "First," Fortune's innovative front of magazine section, and directed Fortune's economics coverage. Rob joined Fortune in 1984, and worked for several years in the magazine's Washington bureau. He has written several cover stories and dozens of feature stories, and also edited Fortune's 70th anniversary issue in February 2000.

"Content Critical is highly recommended. It belongs in every design library. It should be on the reading list of every course in Web design. Any Web designer who plans to be in business five years from now should read this book." Ken Friedman, Design Research News "Content Critical is amply provided with reality checks, examples, and practical ideas and suggestions ... The authors have succeeded in writing a book that will appeal to both beginners and experts." Geert Jan Kraan, Net Professional magazine "Content Critical is another good example of a book that can make a difference. The book is well written and full of useful insights on web publishing. And, as such, the book is a very useful tool for everybody who is in charge of a commercial website." Gert Birnbacher, chairman of DEBA, Scandinavia's largest network of e-business companies "Content Critical is the best non-technical book on the subject of web content that I have come across to date ... For those interested in the 'change management' dimension of content and knowledge management, Content Critical may well become the standard text." Andy Harrisson, Content Management Focus magazine "Content Critical is an excellent book for academics and practitioners alike ... It should be read by anyone involved in Web content management, of course, but it should also be required reading for those with responsibilities including internal or external communication (and what academic or executive does not?)" Colin Jevons, Journal of Consumer Marketing "The term "bible" is now highly over-used in reference to tech books but if it weren't, that's how I would categorize Content Critical." Rowan Wilson, Knowledge Management Review "In this wonderfully straightforward book, Gerry McGovern and Rob Norton show why the success of your business depends, more and more, on getting 'the right content to the right person at the right time'." Jonathan Price, author of Hot Text: Web Writing that Works "In two books about the Web (Content Critical and The Web Content Style Guide), Gerry McGovern and his co-authors have made the subject as easily understandable as it is disorganized in reality." Robin Sherman, American Society of Business Publication Editors "Students and practitioners alike will benefit greatly from Gerry's book and I have made it a core 'must have' text for my undergraduate new media studies courses." Andy Price, University of Teesside "I can't think of anyone more clearly focused on the issue of good site content than Gerry McGovern, and I found myself nodding in agreement on every page," "For me, it was an important book to read, because, as a copywriter myself, I find the line between 'content' and 'copy' is very hard to discern sometimes. I think it's important for online copywriters to understand the work of content creators, and vice versa." "Best of all, you get the sense with Content Critical that McGovern has a deep, deep knowledge of the subject. And he writes in a way that makes his knowledge accessible to others. Absolutely THE book on creating and managing content online." - Nick Usborne, author of Net Words: Creating High-Impact Online Copy "In this wonderfully straightforward book, Gerry McGovern and Rob Norton show why the success of your business depends, more and more, on getting "the right content to the right person at the right time." "Their book cuts through the dot com hyperbole to show why your content is critical to profit. On the Web, therefore, we are all becoming publishers." "With common sense, good humor, and sharp focus, McGovern and Norton give practical step-by-step advice on creating and managing content. I think you'll laugh out loud, as you mark passages to quote to your boss and your team." - Jonathan Price, author of Hot Text "Everyone involved in the Web should read this book; it is Tom Paine's Common Sense for a wired world. Buy it now or watch your empire fall." - Rob Benson, TrainingZONE "Content Critical does a terrific job of laying out the reasons why content itself must take priority and then, even more importantly, the reader is the number one priority. The book has been of great value in getting this vital rule across to the students." - Diana Botsford, Director of Information Services, Drury University, USA "Every serious webmaster, web designer, online editor, web developer or student-in-training will find Content Critical will make them stop and critically think about their web design work. My students are now required to read it." - Curt Schroeder, University Regina, Canada

Gedruckte Welten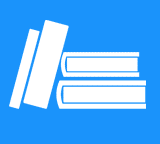 Kunden, die diesen Artikel gekauft haben, kauften auch
Kundenbewertungen zu

Gerry McGovern, Rob…

"

Content Critical: Gaining Competitive Advantage Through Hig…

"
Diese Artikel könnten Sie auch interessieren
Kontakt
+49 (0)40
4223 6096
Wir helfen Ihnen gerne:
Mo. - Fr. 8.00 - 20.00 Uhr
Sa.: 10.00 - 18.00 Uhr

(Kostenpflichtige
Rufnummer -
Kosten abhängig
von Ihrem Anbieter)
Chat
Zuletzt angesehene Artikel