Corporate Celebration Play, Purpose, and Profit at Work
Sprache: Englisch.
Lieferbar innerhalb von zwei Wochen
Buch
€ 23,49

*
inkl. MwSt.
Produktdetails
Titel: Corporate Celebration Play, Purpose, and Profit at Work
Autor/en: Terrence E. Deal

ISBN: 1576750132
EAN: 9781576750131

Sprache: Englisch.

BERRETT KOEHLER PUBL INC
Juni 1998 - gebunden - 248 Seiten
Celebrations infuse life with passion and purpose. They summon the human spirit, reattach us to our roots, and help us soar toward new visions. Celebrations touch our hearts and fire our imaginations, bonding people together and connecting us to shared myths and values. Corporate Celebration shows how the ceremony and ritual of celebration can be brought to the workplace to restore company spirit, reinvigorate employee morale, build commitment and loyalty, improve quality and financial performance, and instill work with meaning and joy. This practical guide provides advice on the what, why, and how of corporate celebration.

The authors first distill what we know about the role that ritual and ceremony play in human organizations, then offer examples from multiple sectors and companies. They show how ceremonies can be used to build relationships, relieve tension, level the hierarchy, create excitement, transform losses into gains, and provide access to life's deeper lessons. In the second part, they examine a wide variety of situations where ritual and ceremony play a vital role-including recognition, triumphs, tragedies, transitions, product launches, and community outreach efforts. They detail the psychological benefits of seven types of celebrations: cyclical celebrations, recognition ceremonies, celebrations of triumph, rituals of comfort and letting go, succession rites, altruistic celebration, and play.

In the third part, they observe the makings, motions, and roles of key players, drawing practical wisdom from executives, managers, and employees who have participated in successful corporate rituals and celebrations. Acknowledging the potential downside of contrived or meaningless symbolic activity, they show how intended perks can become actual perils. Finally, they provide clear guidelines for the design of meaningful, top-flight celebrations, which arise from shared vision and values, recognize individuals as heroes and heroines, and authentically reflect the corporate spirit.

In a time when many organizations are suffering from eroded cultural values due to restructuring, reengineering, and downsizing, Corporate Celebration offers a refreshing approach to creating community in the workplace and revitalizing business

Part I: The Case for Corporate Celebrations
1. Corporate Celebration: Frivolous or Fundamental?
2. What Makes an Effective Celebration?

Part II: Forms and Uses of Celebration
3. Marking Milestones: Cyclical Celebration
4. Acknowledgment and Recognition: Celebrating Individual and Team Performance
5. High Points: Celebrating Triumphs and Successes
6. Coping with Calamity and Loss: Rituals of Comfort and Letting Go
7. Comings and Goings: Personal Transitions
8. Celebration for Others: Workplace Altruism
9. Play at Work: Fun Ignites Energy

Part III: Fundamentals of Fun
10. Setting the Stage: The Making of Meaningful Events
11. Orchestrating the Event
12. Improvisation: Releasing Spontaneous Energy
13. Creating the Memory Trace
14. Recipes for Failure
15. The Role of Key Players
16. Recapturing Joy at Work

Terrence E. Deal, Ph.D. an author, teacher, and consultant, has written seventeen books including the bestselling Corporate Cultures. He has taught at Harvard and Stanford and currently teaches at Peabody College of Vanderbilt University. Deal consults with a wide variety of organizations, including banks, hospitals, and schools, in the United States and abroad.
Business consultant, speaker, author and executive coach, Dr. Mary Key heads Key Associates, Inc. (KA), an organizational effectiveness consulting firm committed to the development of leaders and organizations. Key has helped clients produce "breakthrough" results for over 20 years through a system of Right Focus, Right People and Right Execution. She works with individuals, teams and organizations in areas such as strategic planning, leading change, leadership and team development, talent acquisition and retention, and how to transform your organization. Key has worked with Fortune 500 companies, Inc. 500 winners and various government agencies. Among others, her clients have included: Nokia, Nissan, Infiniti, Baycare Health System, Baptist Health Care, Bausch & Lomb, Wyeth Nutrition, Ericsson, CitiFinancial Retail Services, Mission Healthcare System, Circuit City, G.D.Searle, Cooper Industries, Dorn Technology, Georgia-Pacific, Florida Steel, Lake Ontario Steel, RedVector, Jack Morton Worldwide, Incarnate Word Health Systems, Prevent Blindness America, the Province of British Columbia, and various agencies in the states of Florida, Georgia, North Carolina, Texas and Virginia. Key has also consulted in Europe, Asia and Latin America. Key has authored several books including CEO Road Rules: Right Focus, Right People, Right Execution and The Entrepreneurial Cat: 13 Ways to Transform Your Work Life. She received her Ph.D. from the University of Virginia and her BS from the University of Massachusetts. For more information, visit Key Associates.

Gedruckte Welten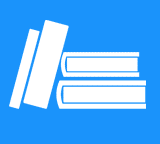 Kunden, die diesen Artikel gekauft haben, kauften auch
Kundenbewertungen zu Terrence E. Deal "Corporate Celebration Play, Purpose, and Profit at Work"
Diese Artikel könnten Sie auch interessieren
Kontakt
+49 (0)40
4223 6096
Wir helfen Ihnen gerne:
Mo. - Fr. 8.00 - 20.00 Uhr
Sa.: 10.00 - 18.00 Uhr

(Kostenpflichtige
Rufnummer -
Kosten abhängig
von Ihrem Anbieter)
Chat
Zuletzt angesehene Artikel