Cultivating Humanity
A Classical Defense of Reform in Liberal Education. none.…
Lieferbar innerhalb von zwei Wochen
Taschenbuch
€ 28,99

*
inkl. MwSt.
Dieses
Taschenbuch
ist auch verfügbar als:
Produktdetails
Titel: Cultivating Humanity
Autor/en: Martha C. Nussbaum

ISBN: 0674179498
EAN: 9780674179493

A Classical Defense of Reform in Liberal Education.
none.
Sprache: Englisch.

Harvard University Press
30. September 1998 - kartoniert - 352 Seiten
How can higher education today create a community of critical thinkers and searchers for truth that transcends the boundaries of class, gender, and nation? Philosopher and classicist Martha C. Nussbaum takes up the challenge of conservative critics of academe to argue persuasively that sustained reform in the aim and content of liberal education is the most vital and invigorating force in higher education.

* Preface
* Introduction: The Old Education and the Think-Academy
*1. Socratic Self-Examination
*2. Citizens of the World
*3. The Narrative Imagination
*4. The Study of Non-Western Cultures
*5. African-American Studies
*6. Women's Studies
*7. The Study of Human Sexuality
*8. Socrates in the Religious University
* Conclusion: The
New
Liberal Education
* Notes
* Index

Martha C. Nussbaum is Ernst Freund Distinguished Service Professor of Law and Ethics at the University of Chicago.

Nussbaum provides an accessible examination of recent curricular reforms. Her assessments are enriched by a detailed discussion of the development of specific courses at a wide range of "test case" colleges and universities. Extreme partisans in the "culture wars" will take little comfort in Nussbaum's dispassionate defense of Socratic education and citizenship. But general readers, those interested in thinking about the larger purpose of higher education and how this country's colleges and universities are both fulfilling and failing that mission, will find Nussbaum's assessment both reassuring and challenging. Perhaps most important, her articulation of the classical ideal of "cultivating humanity" will serve as a valuable guidepost for directing future reforms. -- Timothy P. Duffy Washington Post The best answer to attacks on multiculturalism can be found in Martha C. Nussbaum's Cultivating Humanity. The book is a passionate, closely argued and classical defense of multiculturalism: drawing on the ideas of Socrates, the Stoics and Seneca (from whom she derives her title), she steers a narrow course between cranky traditionalists and anti-Western radicals who would reject her Socratic method out of hand...[The] book is a formidable, perhaps definitive defense of diversity on American campuses. -- James Shapiro New York Times Book Review [A] judicious and empirically grounded defence of recent curricular innovations...Martha Nussbaum's book moves beyond the wars over PC and the curriculum, transcending the terms in which they were fought...[H]er report should end the tired brandishing of caricatures that has marked the academic culture wars. -- Dennis Wrong Times Literary Supplement Over the last decade or so, Nussbaum's work has gone off in a new...direction and one that once again draws on her remarkable feeling for the ancient world. She started reading the Stoics...Nussbaum discovered in Cicero, Seneca and Marcus Aurelius a much richer and more subtle moral and political theory than they are usually given credit for. More importantly, perhaps, they prompted her to start thinking about what the Stoics' ideals of global citizenship--their belief in the fundamental equality of all people--would look like in practice. The results can be seen in her insistence, in Cultivating Humanity, on the importance of a multi-cultural liberal education which opens its students to alternative values and traditions. -- Ben Rogers Independent on Sunday Cultivating Humanity is the most potent salvo yet in the academic culture wars launched back in 1987 by Allan Bloom's Closing of the American Mind. Nussbaum reveals herself to be an expert practitioner of intellectual judo, taking the most powerful thrusts of the opposition and using them to stake out an eminently sensible defense of ongoing reform in higher education. -- Scott Stossel Boston Phoenix Nussbaum has succeeded in saying something fresh, forceful, and interesting about curricular reform and the culture wars. Cultivating Humanity is persuasively argued, philosophically well-grounded, and firmly based on Nussbaum's own experiences as a visitor, lecturer, and teacher at a wide range of colleges and universities. She draws upon the best elements of current work in feminism and the study of race and ethnicity even as she calls attention to excesses and errors in new pedagogy and scholarship that need to be remedied...Throughout Cultivating Humanity (the title adapts a phrase from the Stoic philosopher Seneca), Nussbaum emphasizes reason, careful argument, logical analysis, self-questioning, the pursuit of truth and objectivity, and critical inquiry. -- William E. Cain Boston Sunday Globe One of the strengths of Cultivating Humanity is that it explores the conflict between authority and reason explicitly--even if it doesn't entirely resolve it. Nussbaum's untrammeled confidence in both the universality of reason and the diversity of human life makes hers a challenging and novel book, one that strongly endorses multicultural study while distancing itself from nearly everything typically associated with it, including postmodernism, identity politics, and the critique of philosophical universalism...If her book is read as carefully and as sympathetically as it was written, it just might give humanism a good name in the academy again...For secular intellectuals who agree that the unexamined life is not worth living, it seems only human to hope that Nussbaum's vision of higher education will guide American universities in the twenty-first century. -- Michael Berube Lingua Franca Nussbaum is a culture warrior who earned her stripes defending universities from charges of caving in to the demands of politically correct multiculturalists. In this vigorous response to critics, Nussbaum adopts an unusual approach in her defense of the college-level multicultural curriculum. Instead of casting multicultural instruction as a type of payback for the sins of Western racism and sexism, she artfully argues how the Western philosophical tradition itself leads directly to a multicultural agenda...Nussbaum's arguments are convincing. She is careful to avoid the pitfalls of cultural relativism, and there is no debating the cosmopolitan effects of the educational process she supports. Her work is a welcome addition to the ongoing debate about culture and curriculum. Publishers Weekly Nussbaum's wide ranging discussion of liberal education and its evolution at the end of the century is both thoughtful and concrete. She supports the idea of liberal education, suggesting that it should be shaped by institutional realities at individual colleges and universities, and by broader intellectual trends in American and world society...Nussbaum does not have a specific program to promote. Rather, she reflects on the state of American undergraduate education and advocates continued change and reform as part of a commitment to the core values of liberal education. -- P.G. Altbach Choice

Preiswert lesen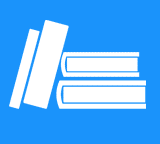 Kunden, die diesen Artikel gekauft haben, kauften auch
Kundenbewertungen zu Martha C. Nussbaum "Cultivating Humanity"
Diese Artikel könnten Sie auch interessieren
Kontakt
+49 (0)40
4223 6096
Wir helfen Ihnen gerne:
Mo. - Fr. 8.00 - 20.00 Uhr
Sa.: 10.00 - 18.00 Uhr

(Kostenpflichtige
Rufnummer -
Kosten abhängig
von Ihrem Anbieter)
Chat
Zuletzt angesehene Artikel