Dangerous Schools: What We Can Do about the Physical and Emotional Abuse of Our Children
Sprache: Englisch.
Lieferbar innerhalb von zwei Wochen
Buch
€ 34,99

*
inkl. MwSt.
Produktdetails
Titel: Dangerous Schools: What We Can Do about the Physical and Emotional Abuse of Our Children
Autor/en: Irwin M. Hyman, Pamela A. Snook

ISBN: 0787943630
EAN: 9780787943639

Sprache: Englisch.

JOSSEY BASS
Juli 1999 - gebunden - 288 Seiten
More than 50 percent of children will eventually experience some level of physical or emotional maltreatment at school. Disciplinary measures, such as paddling, verbal assaults, strip searches, massive drug screening, and confinement, are not only emotionally and physically damaging, they undermine the very institution they claim to protect. Dangerous Schools reveals the multitude of offenses-all in the name of discipline-perpetrated by school boards, administrators, teachers, coaches, and other officials in schools throughout the country. More important, it gives parents and educators a much-needed blueprint for school reform. In this eye-opening exposi of institutional abuse, Irwin Hyman and Pamela Snook uncover officially authorized violence that far exceeds the number of offenses committed by students. These little researched, frequently ignored practices, the authors passionately argue, are an insidious danger to students' mental health and undermine and distort their understanding and belief in constitutional rights. Parents will learn how to distinguish between normal rules for safety and a violation of students' rights. The authors provide parents with a checklist-including how to document abuse, determine responsibility, file charges, instigate litigation, generate publicity when necessary-and step-by-step strategies for dealing with educational and legal issues, including a broad agenda for legislative and public advocacy. Through a synthesis of clinical and developmental research, case studies, theory, and constitutional analysis, Dangerous Schools promotes positive disciplinary techniques of prevention and remediation. It also shows parents and educators how torecognize illegal and unethical practices in their own system, galvanizing all Americans toward political action. What's Going On in Our Children's Schools? From the inner city to the suburbs, thousands of schoolchildren are being systematically subjected to mandatory cl

Introduction. Physical Maltreatment in the Classroom. Psychological Maltreatment in the Classroom. Attacks on Children's Sense of Justice and Democracy. Drugs, Dogs, and Discipline: Double Messages in the Schoolhouse. Mortality, Sex, and Censorship. Toxic Punishments, Laws, and Litigation. Taking A Stand: What to Do If Your Child Is Maltreated in School. Taking Action: Understanding the Playing Field and How to Make it Even. How Can Schools Be Democratic and Stop Maltreatment?

IRWIN A. HYMAN, Ed.D., is a professor of school psychology and the director of the National Center for the Study of Corporal Punishment and Alternatives, Temple University. A distinguished researcher and passionate academic, clinical, and legal advocate for an And to the institutional mistreatment of children, he is the author of numerous books and articles including The Case Against Spanking. PAMELA A. SNOOK R.N., M.S.N., coauthor of the My Worst School Experience Scales, is a psychiatric nurse and clinical specialist who has worked with a wide variety of victimized children. She is a doctoral student in school psychology at Temple University.

"This book makes a strong argument against school abuses and offers clear and proven strategies for change. It will appeal to parents who suspect that their children have been maltreated by educators and for advocates who desire a blueprint for social change." (James Garbarino, codirector, Family Life Development Center, Cornell University; author, What Children Can Tell Us)"Dangerous Schools is a welcome antidote to the politics of "zero tolerance" that grip so many schools today. By combining passionate advocacy with anecdotal and scientific observations, the authors show how authoritarian practices like strip searches, undercover operations, and corporal punishment can extinguish our children's sense of security, freedom, and justice. A must read for all those who care about what is going on in our schools today." (Loren Siegel, director of public education, American Civil Liberties Union)"A passionate and relatively practical contribution for parents and educators who are concerned about disciplinary abuses of students in some public schools." (Perry A. Zirkel, Iacocca professor of education, Lehigh University)

Gedruckte Welten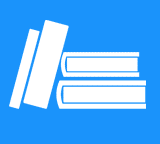 Kunden, die diesen Artikel gekauft haben, kauften auch
Kundenbewertungen zu

Irwin M. Hyman, Pam…

"

Dangerous Schools: What We Can Do about the Physical and Em…

"
Diese Artikel könnten Sie auch interessieren
Kontakt
+49 (0)40
4223 6096
Wir helfen Ihnen gerne:
Mo. - Fr. 8.00 - 20.00 Uhr
Sa.: 10.00 - 18.00 Uhr

(Kostenpflichtige
Rufnummer -
Kosten abhängig
von Ihrem Anbieter)
Chat
Zuletzt angesehene Artikel