Diabetes & Hypoglycemia: Your Natural Guide to Healing with Diet, Vitamins, Minerals, Herbs, Exe…
Sprache: Englisch.
Vorbestellbar
Taschenbuch
€ 13,99

*
inkl. MwSt.
Produktdetails
Titel: Diabetes & Hypoglycemia: Your Natural Guide to Healing with Diet, Vitamins, Minerals, Herbs, Exercise, an D Other Natural Methods
Autor/en: Michael T. Murray

ISBN: 1559584262
EAN: 9781559584265

Sprache: Englisch.

THREE RIVERS PR
Januar 1994 - kartoniert - 176 Seiten
Now You Can Combat Diabetes and Hypoglycemia—Naturally!
Struggling with frequent headaches, fatigue, irritability, or depression? Your body may be fighting a blood sugar imbalance. Diabetes and hypoglycemia, the major causes of blood sugar imbalance, are the most common of all diseases and can lead to chronic metabolic problems. Often, traditional medications treat only specific symptoms of these diseases without treating the whole body. Diabetes and Hypoglycemia offers the answers you need to take control of your blood sugar metabolism by using natural, healthful methods.
Dr. Michael T. Murray is one of the world's foremost authorities in nutritional and natural medicine. Author of the bestselling books Encyclopedia of Natural Medicine and The Complete Book of Juicing, Dr. Murray has inspired many to begin a more natural way of treating disease. In Diabetes and Hypoglycemia, Murray presents a step-by-step approach, offering advice on topics such as:
·Early symptoms and proper diagnosis
·Lifestyle choices and exercise
·Dietary guidelines, including 25 recipes
·Herbal remedies for blood sugar control
·Blood sugar imbalance and related cardiovascular diseases
·and much, much more!
By learning the facts about using natural, whole-body alternative, you can break the cycle of medication and begin a healthful, balanced way of life!


Contents
Preface

1. Introduction to Diabetes and Hypoglycemia
What Is Diabetes?
What Is Hypoglycemia?
The Diabetes-Hypoglycemia Link
Chapter Summary
2. Diagnosis of Diabetes and Hypoglycemia
The Oral Glucose Tolerance Test
The Glucose-Insulin Tolerance Test
The Hypoglycemic Index
The Hypoglycemia Questionnaire
Glycosated Hemoglobin
Chapter Summary
3. A Closer Look at Diabetes
Current Medical Treatment of Type I Diabetes
Current Medical Treatment of Type II Diabetes
Prevention of the Complications of Diabetes
Acute Complications
The Causes of Chronic Complications of Diabetes
Chronic Complications of Diabetes
Chapter Summary
4. A Closer Look at Hypoglycemia
Hypoglycemia and the Brain
Aggressive and Criminal Behavior
Premenstrual Syndrome
Migraine Headaches
Atherosclerosis, Angina, and Intermittent Claudication
Chapter Summary
5. Carbohydrates, the Glycemic Index, and Fiber
The Importance of Carbohydrates
Simple Carbohydrates
Complex Carbohydrates
The Effects of Fructose on Blood Sugar
The Glycemic Index
The Importance of Fiber
Chapter Summary
6. Dietary Guidelines and Menu Suggestions
The Healthy Exchange System
Body Weight and Blood Sugar
Body Fat Distribution: Its Relationship to Diabetes and Hypoglycemia
How Many Calories Do You Need?
Determining Frame Size
Determining Ideal Body Weight
Factoring in Your Activity Level
The Diets of the Healthy Exchange System
The Healthy Exchange Lists
List 1: Vegetables
List 2: Fruits
List 3: Breads, Cereals, and Starchy Vegetables
List 4: Legumes
List 5: Fats and Oils
List 6: Milk
List 7 Meats, Fish, Cheese, and Eggs
Menu Planning
Breakfast
Lunch
Snacks
Dinner
Chapter Summary
7. Essential Substances in Blood Sugar Control
Chromium
Vitamin C
Niacin and Niacinamide
Biotin
Vitamin B6
Vitamin B 12
Vitamin E
Manganese
Magnesium
Potassium
Zinc
Flavonoids
Chapter Summary
8. Plants as Means of Blood Sugar Control
Onions and Garlic
Bitter Melon
Gymnema sylvestre
Fenugreek
Saltbush
Pterocarpus
Bilberry
Ginigo biloba
Chapter Summary
9. Lifestyle Factors in Blood Sugar Control
Alcohol
Smoking
Exercise
How to Start an Exercise Program
Intensity of Exercise
Exercise Duration and Frequency
Chapter Summary
10. Syndrome X and Cardiovascular Disease
The Need to Lower Cholesterol
Supplements That Lower Cholesterol
Plants That Lower Cholesterol
Summary of Guidelines for Lowering Cholesterol
The Need to Lower Blood Pressure
The Role of Potassium and Sodium in High Blood Pressure
Foods That Lower Blood Pressure
Supplements That Lower Blood Pressure
Summary of Guidelines for Lowering Blood Pressure
Chapter Summary
11. Advice Summaries for Diabetics and Hypoglycemics
Advice for Diabetics
Dietary Treatment for Diabetics
Supplements for Diabetics
vitamins for Diabetics
Minerals for Diabetics
Plant-Based Medicines for Diabetics
Exercise for Diabetics
Advice for Hypoglycemics
Dietary Treatment for Hypoglycemics
Supplements for Hypoglycemics
Vitamins for Hypoglycemics
Minerals for Hypoglycemics
Plant-Based Medicines for Hypoglycemics
Exercise for Hypoglycemics
References
Index

Michael T. Murray, N.D. is widely regarded as one of the world's leading authorities on natural medicine. He is a graduate, faculty member, and serves on the Board of Trustees of Bastyr University in Seattle, Washington. Dr. Murray is the co-author of A Textbook of Natural Medicine, the definitive textbook on naturopathic medicine for physicians, as well as the consumer version - Encyclopedia of Natural Medicine. He has also written over 20 other books including The Healing Power of Herbs and The Encyclopedia of Nutritional Supplements.
As a consultant to the health food industry, Dr. Murray has been instrumental in bringing many effective natural products to North America, including:
·Glucosamine sulfate
·St. John's wort extract
·Ginkgo biloba extract
·Silymarin
·Enteric coated peppermint oil
·Saw palmetto berry extract
For the past twenty years, Dr. Murray has been compiling a massive database of original scientific studies from the medical literature. He has personally collected over 50,000 articles from the scientific literature which provide strong evidence on the effectiveness of diet, vitamins, minerals, glandular extracts, herbs, and other natural measures in the maintenance of health and the treatment of disease. It is from this constantly expanding database that Dr. Murray provides the answers on health and healing. According to Dr. Murray: "One of the great myths about natural medicines is that they are not scientific. The fact of the matter is that for most common illnesses there is greater support in the medical literature for a natural approach than there is for drugs or surgery."
Unfortunately, many people are not aware of the natural approach that can put them on the road to lifelong health. Michael T. Murray, N.D. has dedicated his life to educating physicians, patients, and the general public on the tremendous healing power of nature. In addition to his books, which have cumulative sales of over two million copies, Dr. Murray has written thousands of articles, appeared on hundreds of radio and TV programs, and lectured to hundreds of thousands of people nationwide.

Preiswert lesen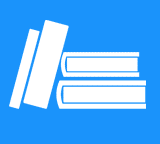 Kunden, die diesen Artikel gekauft haben, kauften auch
Kundenbewertungen zu Michael T. Murray "

Diabetes & Hypoglycemia: Your Natural Guide to Healing with…

"
Diese Artikel könnten Sie auch interessieren
Kontakt
+49 (0)40
4223 6096
Wir helfen Ihnen gerne:
Mo. - Fr. 8.00 - 20.00 Uhr
Sa.: 10.00 - 18.00 Uhr

(Kostenpflichtige
Rufnummer -
Kosten abhängig
von Ihrem Anbieter)
Chat
Zuletzt angesehene Artikel