Gotham
Sprache: Englisch.
Lieferbar innerhalb von zwei Wochen
Taschenbuch
€ 25,49

*
inkl. MwSt.
Produktdetails
Titel: Gotham
Autor/en: Mike Wallace

ISBN: 0195140494
EAN: 9780195140491

Sprache: Englisch.

Oxford University Press
Januar 2001 - kartoniert
To European explorers, it was Eden, a paradise of waist-high grasses, towering stands of walnut, maple, chestnut, and oak, and forests that teemed with bears, wolves, racoons, beavers, otters, and foxes. Today it is the city of Broadway and Wall Street, the Empire State Building and the Statue of Liberty, and the home of millions of people, who have come from every corner of the nation and the globe. In "Gotham", Edwin G. Burrows and Mike Wallace have produced a monumental work of history,on ethat ranges from the Indian tribes that settled in and around the island of Manna-hata, to the consolidation of the five boroughs into Greater New York in 1898. Readers will relive the tumultuous early years of New Amsterdam under the Dutch West India Company, Peter Stuyvesant's despotic regime, Indian wars, slave resistance and revolt, the Revolutionary War and the defeat of Washington's army on Brooklyn Heoghts, the destructive seven years of British occupation, New York as the nation's first capital, the duel between Aaron Burr and Alexander Hamilton, the Erie Canal and the coming of the railroads, the growth of the city as a port and financial centre, the infamous draft riots of the Civil War, the great flood of immigrants, the rise of mass entertainment such as vaudeville and Coney Island, the building of the Brooklyn Bridge and the birth of the skyscraper. Here too is a cast of thousands - the rebel Jacob Leisler and the reformer Joanna Bethune; Clement Moore, who saved Greenwich village from the city's grid street plan; Herman Melville, who painted disillusioned portraits of city life; and Walt Whitman, who hapily celebrated that same life. We meet Boss Tweed and his nemesis, cartoonist Thomas Nast; Emma Goldman and Nellie Bly; Jacob Riis and Horace Greely; police commissioner Theodore Roosevelt; Colonel Waring and his "white angels"(who revolutionised the sanitation department); millionaires John Jacob Astor, Cornelius Vanderbilt, August Belmont and William Randolph Hearst; and hundreds more who left their mark on this great city. The events and people who crowd these pages guarantee that this is no mere local history. It is in fact a portrait of the heart and soul of America, and a book that will mesmerise everyone interested in the peaks and valleys of American life as found in the greatest city on earth.
Edwin G. Burrows is Professor of History at Brooklyn University, City University of New York. Mike Wallace is Professor of History at John Jay College of Criminal Justice, City University of New York. Together they have collaborated for twenty years to produve this book, the first volume in the definitive history of New York City

"Here is a book sure to bring us up to speed on what took place in Manhattan before 1898, as far back as the ice age, when 'packs of glaciers crept down from Labrador.... The authors...glide easily around town, peeking inside brothels for working men in Five Points, then pressing noses to the gilt-edged windows of the uptown rich.... Burrows and Wallace offer a large-canvas portrait of a city they clearly love."--The New York Times Book Review"Gotham is a masterwork--a great tapestry of a book that weaves a vast array of personalities, dramatic episodes and illuminating ancedotes into a rich and colorful whole. This is a work not just for lovers of New York, but for anyone who seeks a deeper understanding of American history.... Happily, Burrows and Wallace are first-rate writers, fluid in their handling of the barebones statistics, enthralling in their handling of moments of high drama. Their vivid account of the draft riots of 1863, for example, is as blood-curdling as anything in a Stephen King thriller."--BaltimoreSun"A tome matching the size of its subject, this doorstopper more than justifies the 20 years Burrows and Wallace spent on it.... Its massive size permits the inclusion of details, minor characters and anecdotes of everyday life that vibrantly communicate the city's genesis and evolution. The authors have synthesized histories from various perspectives--cultural, economic, political, etc.--into a novelistic narrative, providing the context for stories of the diverse denizens who shaped the city, ..a historical work that merits the term "definitive" yet still manages to entertain.... "Gotham" denotes a town of tricksters and fools, and this book is full of both.... The rest will read with pleasure and await the companion volume's promised appearance."--Publishers Weekly"Massive, detailed and magnificently written...it reads as easily as a smoothly crafted novel...a book that will surely stand for a long time as an exemplar of u

Preiswert lesen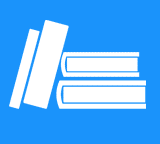 Kunden, die diesen Artikel gekauft haben, kauften auch
Kundenbewertungen zu Mike Wallace "Gotham"
Diese Artikel könnten Sie auch interessieren
Kontakt
+49 (0)40
4223 6096
Wir helfen Ihnen gerne:
Mo. - Fr. 8.00 - 20.00 Uhr
Sa.: 10.00 - 18.00 Uhr

(Kostenpflichtige
Rufnummer -
Kosten abhängig
von Ihrem Anbieter)
Chat
Zuletzt angesehene Artikel