Global Philosophy of Religion
A Short Introduction. Sprache: Englisch.
Lieferbar innerhalb von zwei Wochen
Buch
€ 26,99

*
inkl. MwSt.
Produktdetails
Titel: Global Philosophy of Religion
Autor/en: Joseph Runzo

ISBN: 185168235X
EAN: 9781851682355

A Short Introduction.
Sprache: Englisch.

Oneworld Publications
26. März 2001 - kartoniert - 288 Seiten
In this fascinating introduction, Joseph Runzo presents a uniquely global perspective on the philosophy of religion. Covering such key topics as the existence of God and the connection between religion and ethics, he addresses the traditional questions as they appear in all the world faiths.

Introduction The problem of religious commitment Religious epistemology The World Religions The relation of scientific to philosophical approaches to religion Against global theology or a global philosophy of religion The way of knowledge versus the way of love 1. Religion and Philosophy What is religion? What is philosophy? Doing philosophy and using philosophy Are philosophy and religion enemies? Why religion needs philosophy 2. Worldviews and Religion The problem of religious plurality Can different worldviews be compared? Exclusivism and Antipathy Subjectivism and Pluralism Inclusivism and Henofideism A road map of World Religiosity 3. Religious Metaphysics without God The material world versus the Transcendent Buddhism and metaphysics Theological realism versus theological non-realism The advantages of non-theism 4. Religious Metaphysics with God God and monotheism Hindu Theistic Vedanta Hindu henotheism YHWH, the Trinity and Allah An ontological argument for God's existence The advantages of theism 5. A Posteriori Arguments for God's Existence The nature of proofs Cosmological arguments Teleological arguments The value of theistic "proofs" and cumulative arguments 6. Evil: An Argument Against Monotheism The problem of evil The strong formulation of the problem of evil The weak formulation of the problem of evil Theodicies and the free will defense The Augustinian Theodicy and Hell Soul-making theodicies The best possible world 7. Embodiment, Gender and God Incarnation and embodiment Feminine divine metaphors The problem of reference and representation Sexual metaphors Symbols, sexuality and God 8. Life After Death The religious importance of life after death The problem of death Conceptions of the Self Buddhist reincarnation The evolving soul Will you be there? 9. Religious Experience Religious experience and Scriptural authority Justification and religious knowledge Ineffability and mystical experiences The problem of privacy Kant's attempted solution Historicity, Pluralism and faith 10. Using Science to Argue Against Religion Does physics explain everything? What does evolutionary biology tell us about religion? Is religion just a cultural phenomenon? Is Religion Just a Psychological Phenomenon? The compatibility of science and religion 11. Morality, Ethics and Religion Morality and ethics Secular ethics Moral duty and religion Are morality and religion logically connected? The moral point of view and the religious point of view 12. Prudential Arguments for Religious Belief Pascal's Wager Religion as a live option Karma and samsara Is Religion cost-effective? 13. Faith and Justified Believers Evidentialism and religious belief Why religious beliefs are properly basic Faith commitments, worldviews and conversion Religion as a genuine option 14. Love and the Meaning of Life Values and the religious dimension of meaning Science and religion revisited Seraphic love Six characteristics of eros The argument from love Faith, love and religion Glossary Notes Index

Joseph Runzo is Professor of Philosophy and Religious Studies at Chapman University, California and Life Fellow of Clare Hall, Cambridge University. The recipient of five National Fellowships and Awards from the National Endowment for the Humanities, he has published widely in the fields of religious pluralism, ethics and philosophy and is co-editor of Oneworld's Library of Global Ethics and Religion series.

'This is an extremely useful and reliable introduction to the philosophy of religion... it will be invaluable for schools and introductory college courses.' Professor Keith Ward, University of Oxford 'Runzo is abundantly successful in showing the importance (and the limits) of argument in matters of religion. I don't know another book that does this with as much success over such a range of materials.' - Paul J. Griffiths, University of Chicago

Gedruckte Welten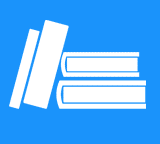 Kunden, die diesen Artikel gekauft haben, kauften auch
Kundenbewertungen zu Joseph Runzo "Global Philosophy of Religion"
Diese Artikel könnten Sie auch interessieren
Kontakt
+49 (0)40
4223 6096
Wir helfen Ihnen gerne:
Mo. - Fr. 8.00 - 20.00 Uhr
Sa.: 10.00 - 18.00 Uhr

(Kostenpflichtige
Rufnummer -
Kosten abhängig
von Ihrem Anbieter)
Chat
Zuletzt angesehene Artikel