Unexplained Mysteries of World War II
Sprache: Englisch.
Vorbestellbar
Buch
€ 30,99

*
inkl. MwSt.
Dieses
Buch
ist auch verfügbar als:
Produktdetails
Titel: Unexplained Mysteries of World War II
Autor/en: William B. Breuer

ISBN: 0471175595
EAN: 9780471175599

Sprache: Englisch.

JOHN WILEY & SONS INC
April 1997 - gebunden - 256 Seiten
Over 100 bizarre, baffling events from the Second World WarThe annals of World War II are mined with strange occurrences, odd coincidences, and unexplained mysteries, now collected for the first time by military historian William Breuer This colorful treasury of fascinating mysteries includes the Ghost Pilot of Kienow, the life-saving candy bar, the mysterious fire on the Normandie, the suspicious magazine ad published weeks before Pearl Harbor, and many more. Each of these beguiling twists of fate continue to defy explanation, fueling our fascination with our century's climactic struggle.-- First book to deal with the many unsolved mysteries of World War II-- Painstakingly researched from newspapers, magazines, books, military reports, interviews, and correspondence-- Vivid, fast-paced stories recreate events ranging from curious coincidences to major turning points

PUZZLING EVENTS. Dress Rehearsal for Pearl Harbor? Shadowy German Scientist. Spy in the War Cabinet. Phantom of Scapa Flow. Bewildered Allied Generals. Hitler Scuttles Operation Felix. Japanese Spies in Washington. Stalin: An Outwitted Bungler. Switzerland: Hitler's Next Conquest? Suspicious Advertisment. Operation North Pole. Who Set Fire to the Normandie? Convoy SL125: A Sacrificial Ploy? Ultimatum: Slipup or Plot? Political Tangle in the Balkans. Ambush in the Sky. Was the Normandy D-Day Necessary? Evidence of a High-Level Cover-up. ODD COINCIDENCES. Reunited in an Operating Room. Blue-Blood Nazi Spy. Suspicious Arrow of Wheat. A Couple of Mixed-up Britons. A Postcard with a Qunique View. Fifty Surgeons at the Right Place. A Timely Japanese Air-Raid Drill. New York Uranium Merchant. The Spy Who Chose the Wrong House. Look Out Below! Two GIs on Salerno Beachhead. Long Shot in the Dark. The Second Bill Purdy Wins Out. Pigeon Scores a News Scoop. Parachute in a Million. A Map Found in Normandy. The MacArthurs Have a Houseguest. Sad Discovery in a Cemetery. Rommel and Montgomery. Lost Dog Tag. A "Dead" Soldier Reappears. Kamikaze Hits the Calloway. A Sister's Startling Discovery. Inseparable Twins. A Nazi Bigwig Slept Here. A German General's Homecoming. Nabbing a Nazi Nabob. CURIOUS HAPPENINGS. United States Tunes In to Hitler. An Anti-Nazi Paces Hitler's War. Dame Fate Foils a Kidnapping. Dead Spy Put to Work. A Cooperative German Commandant. A Pilot's On-th-Job Training. Ghost Pilot of Kienow. Make-Do Bombadier Scores Big. A Journalist Beats the Odds. Nazis Aif U.S. A-Bomb Creation. Piggyback Ride on a U-Boat. A Spy for Both Sides. A Lifesaving Candy Bar. A Bolt Out of the Blue. Lady Luck Saves a Sailor. A German Pilot Joins His Victims. Bombing Patriots Out of Prison. Sleeping His Way into Battle. Freakish Farewell to Arms. Belated Surrender on Guam. Fluke Wound in an Aid Station. A German Courier Gets Lost. An Old German in a Garden. Snoozing on Iwo Jima. A Sub Sinks Itself. An Urgent Signal Saves a Ship. Was There a Plot to Kidnap Hitler's Corpse? Living Unknown Serviceman. UNCANNY RIDDLES. Did Britain Try to Bribe Hitler? Did the Allies Aid the Pearl Harbor Plan? Was Frau Goebbels Defecting? Could $212 Have Prevented a U.S.Disaster. Reinhard Heydrich's Secret. A Crucial Page Disappear. A Nazi Report Vanishes. The Luftwaffe Spares Doolittle. The Weasel Goes on the Lam. Who Tried to Murder de Gaulle? The Strange Death of Joe Kennedy. A Shining Beacon in Normandy. Ghost Voice in the Ardennes. Who Concealed Soviet Butchery? PEOPLE WHO VANISHED. The Polish Genius. The Mysterious Countess. A Propagandist's Blunder. The Lady Be Good. A General's Final Mission. Churchill's Kin Freddy. Into the "Devil's Triangle." Search for a German General. Bormann: The Fuhrer's Watchdog. A Bell Tools for a Sailor. Doomsday for Flight 19. PECULIAR PREMONITIONS. Churchill's Sudden Impulse. Manie Eisenhower's Prediction. General Patton's "Previous Life." "Captain Eddie" Senses Big Trouble. "I'll See You Someday!" "I've Got a Gut Feeling!" An Old Colonel's Luch Runds Out. "Friendly Fire" off Anzio. No Need for a Ligher. Ernest Hemingway Changes Chairs. A Bride's Haunting Nightmare. "Old Blood and Guts" Awakens. Ernie Pyle's Last Battle. Patton Tells His Family Good-Bye. STRANGE ENCOUNTERS. Roosevelt Meets a Nazi Agent. A Pipeline to the Fu'ajhrer. Unlikely Reunion on the Rhine. A Publisher Visits the Front. A Chance Homecoming in Italy. Truce in an Irish Pub. Two Soldiers in a Foxhole. Getting an Old Friend Hanged. An Oil Baron Calls in Himmler. Notes and Sources. Selected Bibliography. Index.

WILLIAM B. BREUER is one of today's most popular military historians and the author of twenty-three books, including Shadow Warriors, Feuding Allies, The Great Raid on Cabanatuan, and MacArthur's Undercover War, all from Wiley.

Gedruckte Welten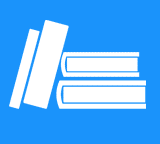 Kunden, die diesen Artikel gekauft haben, kauften auch
Kundenbewertungen zu William B. Breuer "Unexplained Mysteries of World War II"
Diese Artikel könnten Sie auch interessieren
Kontakt
+49 (0)40
4223 6096
Wir helfen Ihnen gerne:
Mo. - Fr. 8.00 - 20.00 Uhr
Sa.: 10.00 - 18.00 Uhr

(Kostenpflichtige
Rufnummer -
Kosten abhängig
von Ihrem Anbieter)
Chat
Zuletzt angesehene Artikel
Entdecken Sie mehr