Healthy Divorce: For Parents and Children--An Original, Clinically Proven Program for Working Th…
Revised. Sprache: Englisch.
Lieferbar innerhalb von zwei Wochen
Taschenbuch
€ 25,49

*
inkl. MwSt.
Produktdetails
Titel: Healthy Divorce: For Parents and Children--An Original, Clinically Proven Program for Working Through the Fourteen Stages of Separation
Autor/en: Craig Everett

ISBN: 0787943819
EAN: 9780787943813

Revised.
Sprache: Englisch.

JOSSEY BASS
August 1998 - kartoniert - 208 Seiten
What about the kids?
How can I be sure getting a divorce is the right thing to do?
Should we stay together until the divorce is final? These and other questions are answered in this compassionate guide. The authors original step-by-step process helps families, therapists, and counselors craft a responsible, deliberate divorce process that targets the emotional well-being of both parents and children. "A wise and practical guidebook for divorcing parents. There is something useful here for any point in the process. Divorcing parents who take this book seriously will inevitably protect themselves from much grief." -- Richard A. Gardner, clinical professor of child psychiatry, Columbia University, and author of The Boys' and Girls' Book About Divorce "This is a solid book written by two well-respected leaders in the field of divorce counseling and mediation. It is an excellent resource for professionals and parents alike." -- Isolina Ricci, author of Mom's House, Dad's House "At long last, a practical, informed, and sensitive guide for parents and children navigating the painful passages of separation, divorce, and remarriage. Erasing the pain is impossible, but providing guidance through fourteen predictable stages removes the unknown and eradicates fear." -- William C. Nichols, editor of Contemporary Family Therapy "Healthy Divorce is a very valuable book, containing practical answers to difficult questions." -- Dan Kiley, author of The Peter Pan Syndrome and The Wendy Dilemma


Understanding the Divorce Experience. Early Warning Signs. The Process of Separating. The Decision to Divorce. Ending the Dance: The Decisions You Must Make in the Divorce. Divorce: Collaboration or Gunfight. Co--Parenting After Divorce: A Cold War or a New Begining. Starting a New Life: When Remarriage Occurs. Living in a BlAnded Family Network. Epilogue. Questions and Answers About Health Divorce.

"A wise and practical guidebook for divorcing parents. There is something useful here for any point in the process. Divorcing parents who take this book seriously will inevitably protect themselves from much grief." (Richard A. Gardner, clinical professor of child psychiatry, Columbia University, and author of The Boys' and Girls' Book About Divorce)"This is a solid book written by two well-respected leaders in the field of divorce counseling and mediation. It is an excellent resource for professionals and parents alike." (Isolina Ricci, author of Mom's House, Dad's House)"At long last, a practical, informed, and sensitive guide for parents and children navigating the painful passages of separation, divorce, and remarriage. Erasing the pain is impossible, but providing guidance through fourteen predictable stages removes the unknown and eradicates fear." (William C. Nichols, editor of Contemporary Family Therapy)"Healthy Divorce is a very valuable book, containing practical answers to difficult questions." (Dan Kiley, author of The Peter Pan Syndrome and The WAndy Dilemma)"A usesful resource for persons whose families are touched by the divorce process." (Journal of Family Psychotherapy)

Preiswert lesen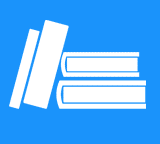 Kunden, die diesen Artikel gekauft haben, kauften auch
Kundenbewertungen zu Craig Everett "

Healthy Divorce: For Parents and Children--An Original, Cli…

"
Diese Artikel könnten Sie auch interessieren
Kontakt
+49 (0)40
4223 6096
Wir helfen Ihnen gerne:
Mo. - Fr. 8.00 - 20.00 Uhr
Sa.: 10.00 - 18.00 Uhr

(Kostenpflichtige
Rufnummer -
Kosten abhängig
von Ihrem Anbieter)
Chat
Zuletzt angesehene Artikel