Hypatia of Alexandria
Sprache: Englisch.
Lieferbar innerhalb von zwei Wochen
Buch
€ 26,49

*
inkl. MwSt.
Produktdetails
Titel: Hypatia of Alexandria
Autor/en: Maria Dzielska

ISBN: 0674437764
EAN: 9780674437760

Sprache: Englisch.

Übersetzt von F. Lyra
Harvard University Press
30. September 1996 - kartoniert - 176 Seiten
Hypatia--brilliant mathematician, eloquent Neoplatonist, and a woman renowned for her beauty--was brutally murdered by a mob of Christians in Alexandria in 415. She has been a legend ever since. In this engrossing book, Maria Dzielska searches behind the legend to bring us the real story of Hypatia's life and death, and new insight into her colorful world.

I The Literary Legend of Hypatia II Hypatia and Her Circle III The Life and Death of Hypatia Conclusion Abbreviations Sources Notes Index

Maria Dzielska is an internationally recognized authority on the cultural life of the Roman Empire. She lives in Krakow and is Professor of Ancient Roman History at Jagiellonian University.

This gem of academic detective work may be the last word on a subject that has fascinated for centuries. -- Anthony Gottlieb New York Times Book Review Like Cleopatra, Mary Magdalene, Joan of Arc...Hypatia has been retailored to suit the psychic needs of anybody retrospecting her, rational, romantic, nostalgic, or loony. [In this book] Dzielska demystifies Hypatia, sifting patiently through the original sources, from the Sud lexicon to the correspondence of Synesius of Cyrene. -- John Leonard Nation Through a subtle reading of the ancient sources, Dzielska reconstructs a powerful and persuasive account of Hypatia's life. She also addresses the difficult task of describing her philosophy...with engagement and finesse. -- Wilbur Knorr Science [A] pithy and engaging attempt to state what we actually know about Hypatia. -- Carlin Romano Philadelphia Inquirer Hypatia, an exceptional philosopher, mathematician and high profile public figure of late fourth and early fifth century Alexandria, ironically owes her fame in history to the violent and politically contentious nature of her death in 415 AD. From the moment she was brutally murdered by a mob of angry Christians, Hypatia became a legend, a figure who has ever since been used and manipulated by artists, writers, poets and feminists. Maria Dzielska in Hypatia of Alexandria, explores who Hypatia was, what she believed, why she was killed and what she has come to symbolize in the centuries since...Dzielska's discussion of Hypatia has contributed to the understanding of women in late antiquity. Hypatia was an exceptional woman and has been of particular benefit to those interested in Christian and Roman/Hellenic history. The ideas commonly held regarding Hypatia have been strongly influenced and shaped by a tradition which used Hypatia as a symbol for its own attitudes and beliefs. Such details have created a veil over the true figure of Hypatia. This has effectively been removed by Dzielska revealing the historical Hypatia, an extraordinary woman, without the benefit of legend. -- P. Murphy Ancient History Dzielska...provides here an exemplary 'retrieval' of the life and achievements of Hypatia of Alexandria (c. 335-415). Dzielska traces in detail the modern literary tradition of Hypatia--from the Enlightenment authors who claimed her as the last of the great pagan neoplatonists, through Victorian novelist Charles Kingsley, to today's feminists...The author portrays the close circle of her students and provides the context for her public lectures; she concludes with 35 sober pages on the 'life and death of Hypatia,' interpreting her death as a kind of witch-burning in the transition from pagan Empire to Christian state. Dzielska is meticulous in her pursuit of facts from the widely scattered sources...The book as a whole is a model of feminist scholarship in its sorting out of legend from facts. Choice Maria Dzielska has finally brought us definitive and sober research into who that grand historic figure really was, the circumstances of her life and scholarship, and the dynamics that led to her death. We shall be permanently indebted to Dzielska for her thorough research and for her highly readable book...If you are a historian, Greco-Roman scholar, Egyptologist, anthropologist, psychologist, theologian or a thoughtful person in any field who likes a good read...buy this book! -- J. Harold Ellens Biblical Archaeology Review History fades to myth. Dzielska's aim in this book is to peel away those mythical images of Hypatia to examine the reality beneath. The result is a splendid example of demythologizing scholarship...[It] deserves to be read by anyone studying ancient gender or her time period [and] is a delight to read, in a translation which is light and natural. -- Richard Hawley Classical Review Historians and patristic scholars as well as general readers should be grateful to Dzielska for this book which clarifies a dark and interesting spot in Church history. Coptic Church Review Hypatia of Alexandria is a clearly written, tightly focused book...In contrast to a number of earlier writers on Hypatia, Maria Dzielska is meticulous about disentangling fact from speculation; meticulous, too, about documenting her sources and leading her readers, via her footnotes, to a variety of interesting discussions about the various points at issue. -- J.J. MacIntosh ISIS

Gedruckte Welten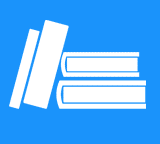 Kunden, die diesen Artikel gekauft haben, kauften auch
Kundenbewertungen zu Maria Dzielska "Hypatia of Alexandria"
Diese Artikel könnten Sie auch interessieren