Inside Citrix Metaframe XP: A System Administrator's Guide to Citrix Metaframe Xp/1.8 and Window…
Revised. Sprache: Englisch.
Vorbestellbar

Schöner schenken
:
17% Rabatt¹ sichern
!
Ihr Gutscheincode:
SANTA17
​
Buch
€ 58,49

*
inkl. MwSt.
Produktdetails
Titel: Inside Citrix Metaframe XP: A System Administrator's Guide to Citrix Metaframe Xp/1.8 and Windows Terminal Services
Autor/en: Ted Harwood

ISBN: 0735711925
EAN: 9780735711921

Revised.
Sprache: Englisch.

NEW RIDERS PUBL
April 2002 - kartoniert - 944 Seiten
The most comprehensive reference on the market for MetaFrame XP and the only book with a strong focus on Web-enabling enterprise applications using NFuse technology.
Contains several real-world examples to drive home the main points.
More reusable checklists and scripts for automating server setup and administration than any other book.

Inside Citrix MetaFrame is a comprehensive administrator's guide to deploying applications using thin-client technology. It includes coverage of all aspects of planning, installing, administering and troubleshooting a Windows Terminal Services and Citrix MetaFrame solution. Significant focus is put on building enterprise application Web portals using Citrix MetaFrame and NFuse technology. This book offers real-world solutions, top ten tips, command and technical article references, lists of technical resources and Web sites available, and lots of technical coverage that will help you when you need it the most. Citrix MetaFrame XP is an add-on product available for either Windows NT 4.0 or 2000 Terminal Server, and complements the existing features available in these products. Using Citrix MetaFrame XP, you can publish your applications rather than have users run them from a Terminal Server desktop. MetaFrame XP also offers better printer management capabilities, a centralized management console and supports non-Windows client connections. Ted Harwood is currently NT Systems Director for a Private Fortune 100 distributor. He has over five years of experience implementing Citrix solutions starting with Citrix's first thin client server offering, the OS/2-based WinView product. Harwood holds a Bachelor of Computer Information Systems degree, has been a Microsoft Certified System Engineer (MCSE) since 1995 and a Citrix Certified Administrator (CCA) since 1997. He also has certifications from Cisco (CCNA), Novell (CNE, MCNE), Nortel (NNDE) and CompTIA (A+). Harwood is the author of the best-selling Windows NT Terminal Server and Citrix MetaFrame, New Riders Publishing.

I. PLANNING A WINDOWS TERMINAL SERVER AND CITRIX METAFRAMESOLUTION. 1. Introduction to Server-Based Computing. Benefits of Server-Based Technology. The Evolution of Server-Based Computing. Introducing Terminal Server and Citrix MetaFrame. Understanding Terminal Services and Citrix MetaFrame. Other Server-Based Computing Technology Software Solutions. Specific "Thin Client" Hardware Solutions. Application Service Providers. Portal Technology. 2. Introduction to Windows Terminal Server. Terminal Server Architecture. Windows 2000 Terminal Server Features. 3. Introduction to Citrix MetaFrame 1.8 and MetaFrame XP. Understanding MetaFrame. MetaFrame 1.8 and MetaFrame XP Core Features. MetaFrame 1.8 and the MetaFrame 1.8 Add-On Services. What's New in MetaFrame XP. MetaFrame XP Feature Release 1. MetaFrame XP Architecture. 4. Understanding the Costs and Benefits of a Terminal Server Solution. Understanding Return on Investment. Calculating Return on Investment. Costs and Benefits of Terminal Server Versus Alternative Solutions. Understanding the Total Cost of Ownership. Top-Ten Terminal Server Solutions. When Not to Use Terminal Server. 5. Licensing Terminal Server and Citrix MetaFrame. Citrix Licensing. Microsoft Terminal Server Licensing. Alternative Licensing Arrangements. Top-Ten Licensing Questions and Answers. 6. Planning a Terminal Server and Citrix MetaFrame XP Solution. Planning for Terminal Server. Planning for MetaFrame XP. 7. Planning for the Installation of Terminal Server and Citrix MetaFrame. Preparing for Terminal Server. Sizing Your Terminal Servers. Understanding Terminal Server Installation Choices. Other Important Planning Decisions. Documentation During the Planning and Testing Stage. Top-Ten Installation Planning Tips. II. IMPLEMENTING A WINDOWS TERMINAL SERVER AND CITRIX METAFRAMESOLUTION. 8. Installing Windows 2000 Terminal Server and Citrix MetaFrame. Installing Terminal Server. Installing Terminal Services. Installing Terminal Services Licensing. Installing MetaFrame XP. 9. Setting Up Terminal Server Users. Terminal Server Users and Groups. Creating a Naming Standard. Creating Users. Top-Ten User and Group Setup Tips. 10. Setting Up Terminal Server Connections. Creating RDP and ICA Connections. Connection Options. Top-Ten Connection Setup Tips. 11. Installing RDP Clients for Windows. Basic RDP Client Installation. Automating the RDP Client Installation. Centrally Deploying RDP Connection Entries. Using the RDP Client. 12. Installing and Deploying ICA Clients. Installing the Citrix ICA Client. Customizing the Installation of the ICA Client. Setting Up the Program Neighborhood. Using the ICA Client. Top-Ten ICA Client Setup Tips. 13. Installing Applications. Basic Application Installation and Tuning. How Terminal Server Keeps Applications Separate. Where Applications Store Settings. Understanding the Registry. Troubleshooting Application Problems. Top-Ten Tips for Installing and Running Applications on Terminal Server. 14. Policies and Desktop Management. Basic Terminal Server Desktop Management. Using Profiles for User Desktop Management. Policies. Top-Ten Tips for Setting Up Desktops. 15. Application Publishing and Load Management with Citrix MetaFrame. Advantages of Desktop-Centric, Application-Centric, Document-Centric, and Content-Centric Approaches. Publishing Applications. Load Managing Applications. Top-Ten Application Publishing Tips. 16. Dial-In and VPN Access. Remote Access Solutions for MetaFrame and Terminal Server. Remote Access Authentication. Installing and Using Microsoft RAS on Windows NT 4.0 Server. Installing and Using Microsoft RAS and VPN Solutions for Windows 2000. Troubleshooting RAS and VPN Connections. Setting Up Windows Clients for Remote Dial-In Access. Setting Up Windows 2000 Clients for Remote VPN Access. Dial-In ICA Connections. III. DEPLOYING APPLICATIONS ON THE INTERNET. 17. Firewalls and SSL Relay. Accessing Terminal Server and MetaFrame Across the Internet. Setting Up SSL Relay. Changing Terminal Server and MetaFrame Listening Ports. Basic Steps for Locking Down Terminal Server and Citrix MetaFrame. Accessing Citrix MetaFrame Servers Through a Proxy Server. Top-Ten List for Firewall Setup. 18. Running Applications on the Web Using the Terminal Services Advanced Client. Installing and Configuring the Terminal Services Advanced Client. Understanding How the Sample Web Page Works. 19. Deploying Applications over the Web Using NFuse and Wireless Technologies. Understanding and Planning for NFuse. How NFuse Works. Installing NFuse and a Web-Based ICA Client Download Site. Setting Up Wireless Access to Your Citrix Application. IV. ADVANCED TERMINAL SERVER AND METAFRAME TOPICS. 20. Advanced Printing Techniques. How Printer Auto-Creation Works. Managing Printers with the Citrix Management Console. Troubleshooting Printer Problems. Top-Ten Printing Tips. 21. Performance Tuning and Resource Management Performance Testing. Measuring and Monitoring Performance. Tuning Tips. Installing and Using Resource Manager with MetaFrame XPe. 22. Securing Your Server. Planning Terminal Server Security. Security Tips. Monitoring Your Server. 23. Advanced Application Installation and Installation Management. Automating Application Installations. Using Installation Manager for Application Deployment. 24. Advanced Network Management and Monitoring. Prototyping the WAN. Monitoring the Network and Servers. SNMP Monitoring. Top-Ten Networking Tips. 25. Terminal Server and NetWare. Connecting to Novell Networks. Mapping Drives to NetWare Servers. Printing to NetWare Printers. NDS for NT. Connecting to MetaFrame by Using IPX/SPX . 26. Disaster Recovery Techniques and Enhancing Reliability. Disaster Recovery Planning. Reliability and Disaster Recovery Tips. Disaster Recovery Kit. 27. Network Load Balancing for NFuse and Terminal Servers. How Network Load Balancing Works. Setting Up the Network for Network Load Balancing. Installing Network Load Balancing. Adjusting the Load Distribution. Monitoring the Cluster Using WLBS. V. APPENDIXES. Appendix A. Thin Client Hardware Solutions. Thin Client Terminal Solutions. Low-End Desktop Versus Thin Client Terminal. Handheld Thin Client Solutions. Appendix B. Third-Party Software and Utilities for Terminal Server and MetaFrame. Utilities from Microsoft and Citrix. Third-Party Utilities and Software. Shareware Web Sites. Appendix C. Web Sites, Newsgroups, and Other Resources. Web Sites. Forums and Newsgroups. Other Resources. Appendix D. History of Terminal Server and Citrix MetaFrame. The Story of Citrix. Enter Microsoft... The Future of Terminal Server. Appendix E. Terminal Server and MetaFrame Command Reference. Command Index. Windows 2000 Terminal Server Commands. Citrix MetaFrame 1.8 and XP Commands. Appendix F. Citrix and Microsoft Technical Article Reference. Terminal Server and Citrix Licensing. Improving Server Performance, Security, and Reliability. Installing and Tuning Applications. Error Messages. General Interest. Index.

Ted Harwood is currently Windows Systems Manager for Southern Wine& Spirits in Miramar, Florida. He is the author of one of the first books on Windows Terminal Server and Citrix MetaFrame, Windows NT Terminal Server and Citrix MetaFrame (ISBN: 1562059440), and has been working extensively with server-based computing solutions for the past eight years. Harwood is a Microsoft Certified Systems Engineer, Novell Master CertifiedNetWare Engineer, Cisco Certified Network Administrator, and a Certified CitrixEnterprise Administrator. He also holds a bachelor of science degree in Computer Information Systems from the University of the State of New York and is currently working toward his master's degree in BusinessAdministration. When not working or studying, Harwood enjoys spending time with his wife and children. You can reach him directly at tharwood@southernwine.com. 0735711925AB04222002

Gedruckte Welten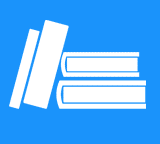 Kunden, die diesen Artikel gekauft haben, kauften auch
Kundenbewertungen zu Ted Harwood "

Inside Citrix Metaframe XP: A System Administrator's Guide …

"
Diese Artikel könnten Sie auch interessieren
Kontakt
+49 (0)40
4223 6096
Wir helfen Ihnen gerne:
Mo. - Fr. 8.00 - 20.00 Uhr
Sa.: 10.00 - 18.00 Uhr

(Kostenpflichtige
Rufnummer -
Kosten abhängig
von Ihrem Anbieter)
Chat
Zuletzt angesehene Artikel