Jacques Pepin Celebrates
Sprache: Englisch.
Vorbestellbar
Jetzt
€ 33,99

*
inkl. MwSt.
Bisher: € 36,99
Produktdetails
Titel: Jacques Pepin Celebrates
Autor/en: Jacques Pepin

ISBN: 0375412093
EAN: 9780375412097

Sprache: Englisch.

KNOPF
September 2001 - gebunden - 480 Seiten
A fabulous book for people who love to cook. Or for those who want to cook well and are afraid to try.

To Jacques Pépin, every meal is a celebration. And his delight in creating delicious offerings for family and friends is contagious. Moreover, as he shares here the secrets of the meals he has prepared over the years,
his careful instruction and his appreciation of ingredients and techniques that make a difference are so persuasive that you want to jump right in and join him at the stove.

Here you'll find all the dishes that make up the celebratory menus Jacques demonstrates in his new twenty-
six-part television series—plus many more. Most of the recipes have been drawn from Jacques Pépin's The Art of Cooking (now out of print), with many of them updated and refined for today's home cook.
Although the book is organized in chapters from soups to sweets, many main-course recipes are offered with one or two accompaniments that are an integral part of the presentation—and Jacques carefully walks you through the preparations so everything comes out on time. Some are more ambitious, such as a splendid dinner of Chateaubriands with Madeira-Truffle Sauce, Mushroom Timbales, and Crêpe Shells with Corn Puree; others are simple family fare, like Tuna Steaks with Potato-and-Zucchini Salad. All are delicious, representing a range of exquisite and earthy flavors that you can, of course, mix and match at will to create
your own menus.

Two chapters are devoted to mastering the techniques of making bread and various pastry doughs, and are followed by recipes—both savory and sweet—that utilize these essential culinary skills. Once you've learned how to make a crusty baguette, you'll be confidently whipping up a round of Black Pepper Bread with Walnuts, or Brioche Mousseline, or Cheese Bread. Master the relatively simple pâte à choux and you can make gougères, gnocchi, profiteroles, and a Paris-Brest cake, all with the same basic dough. The same goes for puff pastry, for which Jacques offers three versions: classic, quick, and instant.

Embedded throughout the text are Christopher Hirsheimer's vivid step-by-step photographs of Jacques demonstrating specific essential techniques. With his splendid knifework to guide you, you'll soon be boning out your own salmon and home-curing it, or creating a beautiful coral tree out of carrots and scallions. Jacques is an artist (his drawings embellish many of these pages), and he inspires you to make your own food visually enticing. Particularly inviting are the chapters devoted to sweet creations, which will bring out the artist in you.

Above all, the message here is that cooking is a joy and that your food is a gift to others. So don your apron, fill your kitchen with good smells, and make every occasion a celebration à la Jacques.


Jacques Pépin, celebrated host of award-winning cooking shows on National Public Television, master chef, food columnist, cooking teacher, and author of nineteen cookbooks, was born in Bourg-en-Bresse, near Lyon. His first exposure to cooking was as a child in his parents' restaurant, Le Pelican. At thirteen years of age, he began his formal apprenticeship at the distinguished Grand Hotel de L'Europe in his hometown. He subsequently worked in Paris, training under Lucien Diat at the famed Plaza Athenee. From 1956 to 1958, Mr. Pepin was the personal chef to three French heads of state, including Charles de Gaulle.

Moving to the United States in 1959, Mr. Pepin worked first at New York's historic Le Pavilion restaurant, then served for 10 years as director of research and new development for the Howard Johnson Company, a position that enabled him to learn about mass production, marketing, food chemistry, and American food tastes. He studied at Columbia University during this period, ultimately earning an MA degree in 18th-Century French literature in 1972. Deciding then to devote much of his time to writing, he authored two groundbreaking step-by-step books on French culinary technique, La Technique (1976) and La Methode (1979). These works, and others that followed, earned him a place in the James Beard Foundation's Cookbook Hall of Fame in 1996, an honor bestowed each year on one author whose contributions to the literature of food have had a substantial and enduring impact on the American kitchen.

Mr. Pépin's newest ventures are a public television series and companion cookbook, both entitled Jacques Pépin Celebrates! Featuring recipes for holidays and celebrations, the series--his seventh produced by KQED, the PBS station in San Francisco--is scheduled for initial broadcast in the Fall of 2001 to coincide with the publication of the companion cookbook by Alfred A. Knopf, Inc.

Mr. Pépin is also currently featured in a twenty-two show series with Julia Child entitled Julia and Jacques: Cooking at Home, which premiered on public television in September 1999. An earlier series he co-hosted with his daughter, Jacques Pépin's Kitchen: Encore with Claudine, was named Best National TV Cooking Show at the James Beard Awards in May 1999, and its predecessor, Jacques Pépin's Kithen: Cooking with Claudine, was a James Beard Award winner (Best National Cooking Segment ) in 1997. His other public television series include the acclaimed Jacques Pépin's Cooking Techniques and three successful seasons of Today's Gourmet with Jacques Pépin.

Mr. Pépin's writing career began in earnest in the 1970s, when he authored the two aforementioned groundbreaking step-by-step books on French culinary technique: La Technique (1976) and La Methode (1979). These works, and others that followed, earned him a place in the James Beard Foundation's Cookbook Hall of Fame (1996). His most recent cookbooks include Sweet Simplicity: Jacques Pépin's Fruit Desserts (1999) and Julia and Jacques Cooking at Home (1999), companion cookbook to the series of the same name, was selected best cookbook of 1999 by the International Association of Culinary Professionals (IACP) and The James Beard Foundation at their annual awards ceremonies in the Spring of 2000.

A former columnist for the New York Times, Mr. Pépin writes a quarterly column for Food & Wine. He also participates regularly in the magazine's prestigious Food & Wine Classic in Aspen and at other culinary festivals and fund-raising events worldwide. In addition, he is a popular guest on such commercial TV programs as The Late Show with David Letterman, The Today Show, and Good Morning America.

Mr. Pépin is the recipient of two of the French government's highest honors: he is the Chevalier de L'Ordre des Arts et des Lettres (1997) and a Chevalier de L'Ordre du Merite Agricole (1992). He is also the Dean of Special Programs at The French Culinary Institute of Wine and Food, a member of the IACP, and is on the board of trustees of The James Beard Foundation. He and his wife, Gloria, live in Madison, Connecticut.

Gedruckte Welten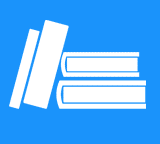 Kunden, die diesen Artikel gekauft haben, kauften auch
Kundenbewertungen zu Jacques Pepin "Jacques Pepin Celebrates"
Diese Artikel könnten Sie auch interessieren
Kontakt
+49 (0)40
4223 6096
Wir helfen Ihnen gerne:
Mo. - Fr. 8.00 - 20.00 Uhr
Sa.: 10.00 - 18.00 Uhr

(Kostenpflichtige
Rufnummer -
Kosten abhängig
von Ihrem Anbieter)
Chat
Zuletzt angesehene Artikel