Linux For Dummies Quick Ref 3e
3. Auflage. Paperback. Sprache: Englisch.
Lieferbar innerhalb von 2 bis 3 Werktagen
Buch
€ 23,49

*
inkl. MwSt.
Produktdetails
Titel: Linux For Dummies Quick Ref 3e
Autor/en: Hughes, Navratilova

ISBN: 0764507605
EAN: 9780764507601

3. Auflage.
Paperback.
Sprache: Englisch.

John Wiley & Sons
1. Juli 2000 - kartoniert - 260 Seiten
Linux For Dummies Quick Reference, 3rd Edition, takes you straight to the heart of this revolutionary new operating system from selecting and installing the right version to handling standard networking and system administration tasks. The book features an alphabetical listing of common shell commands, keyboard shortcuts for working with e-mail and the X-Window system, and tons of tips on how to handle DOS, Windows, Mac, and UNIX files. And the book's special lay-flat binding means that the information you need is always right at your fingertips.

The Big Picture: Linux.

PART I: Getting to Know Linux.

What Is Linux?

Selecting a Linux Flavor.

Installing Linux.

Fixing Installation Problems.

Errors while booting from a floppy disk.

System gets hung up during the boot.

System says that it's out of memory.

You get a "Cylinder > 1023" error message.

You get an "Unable to Mount" message.

"Windows 95 made Linux vanish".

You're having hardware problems.

PART II: Understanding the Shell.

Available Shells.

Basic Directory Commands.

Character Quoting.

Quoting an individual character.

Using the back-quote character.

Command History.

Setting command history mode.

Using Emacs mode.

Using vi mode.

Customizing the Environment.

Creating shell aliases.

Displaying environment variables.

Setting environment variables.

Setting shell-editing modes.

Standard environment variables.

Directory Naming Conventions.

Directory Referencing.

Files Associated with a Program.

Redirecting the files.

Connecting commands.

Redirecting command output.

Redirecting command input.

Redirecting error messages.

File-Naming Conventions.

Pathnames.

Shell Command Elements.

Shell Variables.

Special Characters.

Startup Files.

PART III: Common Shell Commands.

Archiving, Converting, and Other File Manipulation.

cpio - Creating and restoring archive files.

gzip - Compressing and decompressing.

More compressed file utilities.

tar - Working with tar archives.

uuencode - ASCII encoding.

uudecode - Decoding ASCII encoding.

zcat - Listing files without decompressing.

zip and unzip - Working with zip archives.

Creating Schedules and Timed Events.

at - Scheduling commands.

cal - Displaying a calendar.

crontab - Scheduling periodic events.

File Management Basics.

cat - Displaying the contents of files.

Conventions using dash and double dash.

cp - Copying files and directories.

less - Paging through a file.

Is - Displaying filenames and information.

mv - Moving a file.

Online Documentation.

info - Displaying GNU-style online documentation.

man - The Old Faithful of documentation.

/usr/doc - Finding online documentation.

Printing.

gv - Displaying PostScript files.

lpq - Examining the print queue.

lpr - Queuing print requests.

lprm - Removing queued print jobs.

pr - Formatting files into pages.

Sorting and Searching.

find - Locating a file that meets specified characteristics.

grep - Looking for patterns in files.

locate - Finding files quickly.

sort - Sorting data.

Using Attributes and Permissions.

chgrp - Changing the group of a file.

chmod - Changing file access permissions.

chown - Changing the owner of a file.

umask - Changing your default file creation mask.

Working with Directories and Disks.

cd - Changing directories.

df - Displaying free disk space.

du - Showing used disk space.

mkdir - Creating new directories.

pwd - Displaying the current directory location.

rmdir - Removing an empty directory.

Working with File Content.

file - Describing the contents of a file.

fmt - Adjusting line lengths.

head - Displaying the first part of files.

ln - Creating multiple names for a file.

rm - Deleting files.

tail - Accessing the last part of files.

we - Counting words, lines, and characters.

Working with the System.

exit - Leaving a shell.

finger - Checking up on users.

mount - Mounting file systems.

passwd - Changing your password.

ps - Checking up on the system.

su - Assuming another identity.

top - Monitoring system status.

w - User and system status.

PART IV: Using X with KDE, GNOME, or FVWM.

An Introduction to X.

A brief history of KDE, GNOME, and FVWM.

The window manager.

The X client.

The X server.

The FVWM and GNOME Desktop Anatomy.

Applications windows.

The Pager.

The root window.

The taskbar.

Accessing Pull-Down Menus.

Bringing up a pull-down menu.

Submenu choices.

The Window Operations menu.

Adding Backgrounds.

Checking Out Programs Under X.

gimp - The GIMP.

gv - Display PostScript files.

ical - Appointment calendar.

xbill - Video game for Linux.

xcalc - Desk calculator.

xeyes - Watching the Mouse Cursor.

xmag - Magnifying glass.

xman - Display man pages.

xpdf - Portable Document Format viewer.

xterm - Terminal window.

xterm - Copying and pasting an xterm.

xterm - Exiting.

xterm - Scrolling through the scrollback buffer.

xterm - Starting up.

xv - Graphics displayer and manipulation tool.

Configuring X.

Selecting an X server.

Setting configuration options.

Setting up XDM.

Exiting X.

Modifying Window Characteristics in GNOME and FVWM.

Closing a window.

Destroying or annihilating a window.

Maximizing a window.

Minimizing a window.

Moving a window.

Resizing a window.

Sticking or unsticking a window.

Mousing with X.

Moving Around the Screen in FVWM.

Selecting a Desktop Style in GNOME.

Selecting a Desktop Style for the FVWM Window Manager.

The Wharf.

AfterStep configuration.

Starting Applications.

Starting X.

Switching Tasks.

Using Button Bars in FVWM.

Using Keyboard Shortcuts in FVWM.

Using Standard Keyboard Shortcuts.

PART V: Text Editors and Working with Text.

Choosing an Editor.

Editing Text with joe.

Checking out joe commands.

Exiting joe.

Getting help.

Searching for text.

Starting joe.

Other joe tasks.

Editing Text with Pico.

Checking out pico commands.

Exiting pico.

Importing a file into an edit session.

Maneuvering around a file.

Starting pico.

Editing Text with Emacs.

Checking out Emacs commands.

Exiting Emacs.

Starting Emacs.

Editing Text with vi.

Defining vi modes.

Deleting text.

Exiting vi.

Inserting text from other places.

Recovering from a mistake.

Repeating commands.

Replacing text.

Saving vi settings.

Searching for text.

Setting options.

Starting vi.

Using insert mode.

Using operators and objects.

Wrapping lines.

Formatting Text with fmt.

Formatting Text with groff.

Spell Checking with ispell.

PART VI: Sending and Receiving E-Mail.

Collecting All the Pieces.

Decoding MIME Messages with munpack.

Dissecting E-Mail Addresses.

Managing E-Mail with elm.

Creating mail aliases.

Exiting elm.

Getting help.

Printing a message.

Reading a message.

Reading message attachments.

Reading other mail files.

Saving a message.

Sending a message.

Tagging messages.

Using elm options.

Managing E-Mail with pine.

Exiting pine.

Printing a message.

Reading a message.

Saving a message to a mail folder.

Sending a message.

Working with attachments.

Selecting multiple messages.

Creating e-mail address nicknames in pine.

Using the pine address book.

Filtering your mail with pine.

Getting help in pine.

Using fetchmail for Remote Mail Access.

PART VII: Working with the Other Guys.

Working with MS-DOS Media: Mtools Basics.

mcd - Changing the current directory.

mcopy - Copying files between DOS disks.

mdel - Deleting MS-DOS files.

mdir - Displaying an MS-DOS directory.

minfo - Printing MS-DOS file system parameters.

mmd - Making a new directory.

mtype - Displaying file contents.

xcopy - Copying one directory to another.

More Mtools commands.

Working with MS-DOS Media: Mounting Media and Partitions.

Mounting hard disk partitions.

Mounting and unmounting removable media.

Working with Mac Media.

hcd - Changing the HFS working directory.

hcopy - Copying files to or from an HFS volume.

hdel - Deleting files from an HFS volume.

hdir - Listing the files in an HFS directory.

hmkdir - Creating a new directory.

hmount - Mounting an HFS volume.

humount - Unmounting an HFS volume.

Other hfsutils commands.

Working with UNIX Files and Media.

PART VIII: Networking.

Deciphering Network Addressing.

Domain addresses.

IP addresses.

Name servers.

ftp - Transferring Files.

Connecting to anonymous FTP servers.

Connecting to the remote system.

Configuring .netrc for automatic logins.

Downloading files with ftp.

Executing local commands while in ftp.

Exiting ftp.

ftp command summary.

Listing directory contents with ftp.

Navigating the remote host with ftp.

Transferring multiple files with ftp.

Uploading files with ftp.

nslookup - Querying Internet Name Servers.

ping - Sending Test Packets to Network Hosts.

rcp - Copying Remote Files.

rlogin - Logging In Remotely.

Connecting to the remote host by using rlogin.

Terminating your rlogin session.

rsh - Executing Commands Remotely.

Setting Up Your System to Use rlogin and rsh Without Passwords.

Using/etc/hosts.equiv.

Using .rhosts.

telnet - Logging In Remotely.

Connecting to the remote host by using telnet.

Terminating your telnet session.

traceroute - Finding the Route to a Remote Host.

whois - Accessing DNS Registration Information.

PART IX: Systems Administration.

Using Linuxconf.

Adding Users.

Checking File Systems.

Deleting Users.

Finding System Files.

Managing User Control Files.

The group file.

The password file.

Shadow passwords.

Networking with PPP.

The chat program.

Fixing the routing.

Mail servers.

Making the connection.

Name servers.

News servers.

Phone number and login sequence.

The pppd program.

Setting Up Serial Ports for User Login.

Shutting Down Linux.

Starting Linux.

Using the cron Daemon.

Working with Run Levels.

Adding a new start or kill file.

Changing run levels.

A sample inittab file.

Setting up files in the run-level directories.

System run levels.

PART X: Using Regular Expressions.

Examining Simple Regular Expressions.

Combining Simple Regular Expressions.

Samples of Basic Regular Expressions.

Appendix: Online Resources.

General Web Resources.

Distribution Web Pages.

FTP Resources.

Magazines.

Usenet Newsgroups.

Glossary: Techie Talk.

Index.

Book Registration Information.

About the Authors Phil Hughes is the president of Specialized System Consultants (SSC) and the publisher of Linux Journal magazine. He has authored or edited many of SSC's Pocket Reference cards for the UNIX operating system and utility programs. Phil has worked in computing as a programmer and design specialist since 1968. He has worked with UNIX since 1980 as a systems programmer, consultant, trainer, and writer. In 1983, armed with that one English class he took in college, he turned SSC into a company that specializes in documentation for UNIX systems. Viktorie Navratilova has been working with UNIX for several years, and her main interests are computer graphics and UNIX and network security. She writes regular articles about Linux and computer security for computer magazines and gives talks at the local Linux users' group and Webgrrls meetings. She is particularly impressed with the global Linux community, which has always been helpful and friendly no matter where in the world she's traveled. Viki earned her bachelor's degree in computer science from Loyola University of Chicago and now works in Chicago for BlueMeteor, a startup Application Service Provider.

Gedruckte Welten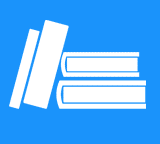 Kunden, die diesen Artikel gekauft haben, kauften auch
Kundenbewertungen zu Hughes, Navratilova "Linux For Dummies Quick Ref 3e"
Diese Artikel könnten Sie auch interessieren
Kontakt
+49 (0)40
4223 6096
Wir helfen Ihnen gerne:
Mo. - Fr. 8.00 - 20.00 Uhr
Sa.: 10.00 - 18.00 Uhr

(Kostenpflichtige
Rufnummer -
Kosten abhängig
von Ihrem Anbieter)
Chat
Zuletzt angesehene Artikel