Making Informed Medical Decisions: Where to Look and How to Use What You Find
Sprache: Englisch.
Lieferbar innerhalb von zwei Wochen
Taschenbuch
€ 16,99

*
inkl. MwSt.
Produktdetails
Titel: Making Informed Medical Decisions: Where to Look and How to Use What You Find
Autor/en: Nancy Oster, Lucy Thomas, Darol MD Joseff

ISBN: 1565924592
EAN: 9781565924598

Sprache: Englisch.

PATIENT CENTERED GUIDES
Juli 2000 - kartoniert - 381 Seiten
It's no secret that millions of us are more involved in our own health care decisions--whether we want to be or not. We may be looking for the latest advance that might give us an edge in survival; looking for complementary treatments to help a chronic condition; investigating whether a treatment recommendation is good medicine or cost-cutting; studying to understand what the doctor told us in our allotted ten- minute visit; or trying to understand if a media story or pharmaceutical ad applies to our situation.
However, we're starting our search without much context of what we're looking for or understanding of how we might make best use of the array of resources. Making Informed Medical Decisions illuminates the process. Its subject matter includes:
* Tips for researching for someone else
* Reading a journal article (and understanding what it says)
* Making practical sense of statistics and risk
* Understanding variations and advances in standard treatment options
* Exploring complementary treatments
* Locating a likely clinical trial
* Making a powerful ally of your doctor
Authors Oster, Thomas, and Joseff offer the shared viewpoints of patient advocate, medical librarian, and medical doctor--each of whom is dedicated to teaching and empowering. Stories from dozens of patients and family members looking for their own answers are included.

Foreword Preface 1. Preparing for Research Reasons to research Asking your doctor for information Communicating effectively Understanding your diagnosis Prioritizing your research Identifying your range of options Getting to know your medical team Knowing your own interests and limitations Managing your time and resources 2. Knowing Your Rights Your right to participate Informed consent Medical records The pragmatic health consumer 3. Helping a Friend or Family Member Talking with the patient Determining your role Forming a partnership Talking with the doctor Accessing patient records Medical genealogy 4. Identifying Information Resources Range of resources Medical textbooks Medical journals, peer-reviewed Non-reviewed medical journals Physician guidelines Consumer health books Consumer health magazines Medical newsletters Pamphlets and booklets Programs and abstracts Audiotapes and videotapes Computer databases and CD-ROMs News reports 5. Gaining Access to Information Resources Libraries Bookstores Government agencies Professional associations Nonprofit organizations Patient resource centers Medical research centers Medical product manufacturers The Internet and electronic subscription services 6. Effective Search Strategies Things to consider before you begin Research tools and scenarios Ways a librarian can help Hiring a professional researcher 7. Understanding Standard Treatment Options Defining standard treatments How doctors select and recommend treatments Your own research Locating and contacting experts Reading guidelines that doctors use Clinical practice guidelines Clinical pathways Evidence-based medicine Standard treatmentschange constantly Identifying your own comfort level 8. Researching Clinical Trials What is a clinical trial? Who designs a clinical trial and why? Why research clinical trials? Are clinical trials safe? How is a clinical trial structured? Issues to consider List of questions to ask about the trial How to find clinical trials Drugs and trials overseas 9. Complementary and Alternative Therapies Defining CAM therapies Taking a new look at complementary and alternative therapies Considering an alternative or complementary therapy Concerns about complementary and alternative treatments Evaluating complementary and alternative therapies Talking with your doctor Expenses and insurance coverage Where to look for reliable information 10. Support: Learning from Others Benefits of social networks The human perspective What kind of support do you want? Personal contacts Consulting counselors Accessing spiritual counselors Support groups Other healing group activities Online support groups Friends for support Obtaining and giving assistance Why find support? 11. Evaluating and Using Statistics Why you should be familiar with statistics Misperceptions of risk Medical tests How disease rates are measured Risk calculation Using statistics to evaluate treatment options Reading a medical research paper What statistics can and cannot tell you 12. Reviewing Information with Your Doctor Elements of a working relationship The doctor's role and contribution Your role and contribution Preparing for your appointment Exchanging information with your doctor Creating a plan of action Handling potential problems 13. Making Your Decision Difficulties of medical decisions Components of a medical decision Decision, choice, and responsibility Arranging for others to carry out your decisions A. Patient Questionnaire B. Resources Glossary Notes Index

Nancy Oster is a medical writer, health care activist, Internet expert, and educator. She received her Bachelors Degree from the University of California at Santa Barbara and has written several articles for medical and health care journals. Recently, Nancy was honored in the U.S. House of Representatives for her role as the founding president of the Breast Resource Center of Santa Barbara. Nancy is also one of the founders of the South Coast Telecommunications Alliance, a forum for networking and information sharing on the central coast of California. Nancy has long been active in support of open and free information and access to health care and health information. When Nancy is not writing, she is busy preparing gourmet meals, practicing yoga, creating numerous Web sites, gardening, working on a designer quilt with friends, or traveling with her husband, Dave. Nancy and Dave have two grown children and two very active puppies. Nancy and Dave live in Santa Barbara, California. Nancy, Lucy and Darol teach an Internet Health Information course for the Santa Barbara Community College Adult Education program. They've been teaching the class for several years and have taken the class as far as the First World Conference on Breast Cancer in Kingston, Ontario, Canada and to other communities in California.

Preiswert lesen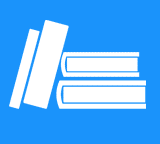 Kunden, die diesen Artikel gekauft haben, kauften auch
Kundenbewertungen zu

Nancy Oster, Lucy T…

"

Making Informed Medical Decisions: Where to Look and How to…

"
Diese Artikel könnten Sie auch interessieren
Kontakt
+49 (0)40
4223 6096
Wir helfen Ihnen gerne:
Mo. - Fr. 8.00 - 20.00 Uhr
Sa.: 10.00 - 18.00 Uhr

(Kostenpflichtige
Rufnummer -
Kosten abhängig
von Ihrem Anbieter)
Chat
Zuletzt angesehene Artikel