Making of a Conservative Environmentalist: With Reflections on Government, Industry, Scientists,…
Sprache: Englisch.
Lieferbar innerhalb von zwei Wochen
Taschenbuch
€ 16,99

*
inkl. MwSt.
Produktdetails
Titel: Making of a Conservative Environmentalist: With Reflections on Government, Industry, Scientists, the Media, Education, Economic Growth, the Public, th
Autor/en: Gordon K. Durnil

ISBN: 0253214998
EAN: 9780253214997

Sprache: Englisch.

INDIANA UNIV PR
November 2001 - kartoniert - 216 Seiten
"(Durnil's attack on chlorine is) one of the single boldest environmentalpolicy ideas of the 1990's.... The message is that if someone as conventional and asconservative as Mr. Durnil can latch on to one of the great social transformationsof the American century, then so can every other Republican in the country." -- NewYork Times Book Review
"This is a serious, thoughtful book. Ifthey would read it, the phoney 'conservatives' now performing in the center ring inCongress might be shamed into mending their ways. -- Village Voice LiterarySupplement
"Here comes a thoughtful, experienced conservative withimpeccable Republican credentials a dedicated environmentalist with a differentpoint of view. A thoughtful, readable mandate." -- Ken Bode, Moderator, WashingtonWeek in Review

The Early Years The International Joint Commission Environmental and Economic Barriers Water and AirDQuality and Quantity Health Effects Reactions of Governments Reactions of Industry Reactions of Organized Environmental Groups Reactions of Scientists and Health Care Professionals Reactions of the Media Reactions of the Public Education Future: Great Lakes and Beyond

Gordon K. Durnil is a lawyer, diplomat, politician, and conservative environmentalist. From 1981 to 1989 he was Indiana Republican State Chairman and a member of the Republican National Committee. In 1989 President Bush appointed him as United States Chairman of the International Joint Commission, the U.S.-Canadian organization charged with maintaining the quality of the environment in the Great Lakes region. He served in this post until 1994. In June of 1992 he was Head of Delegation for the International Joint Commission to the UN Conference on Environment and Development in Rio de Janeiro, where he addressed the plenary session. Durnil is also the author of Is America Beyond Reform? and Throwing Chairs and Raising Hell: Politics in the Bulen Era.

"[Durnil's attack on chlorine is] one of the single boldest environmental policy ideas of the 1990's ... The message is that if someone as conventional and as conservative as Mr. Durnil can latch on to one of the great social transformations of the American century, then so can every other Republican in the country." The New York Times Book Review "This is a serious, thoughtful book. If they would read it, the phoney 'conservatives' now performing in the center ring in Congress might be shamed into mending their ways." Village Voice Literary Supplement "An engaging and thought-provoking memoir from a political conservative whose environmental consciousness was raised during a stint as co-head of a watchdog agency... Uncommonly sensible and heartfelt perspectives on being green, from a concerned citizen for whom environmentalism has become a matter of enlightened self-interest." Kirkus Reviews] "Gordon Durnil's book proposes ... a no-nonsense, workable alternative... Few leaders of either political party can match his courage and insight." - Jack Weinberg, Greenpeace "Here comes a thoughtful, experienced conservative with impeccable Republican credentials - a dedicated environmentalist with a different point of view. A thoughtful, readable mandate." - Ken Bode, Moderator, Washington Week in Review "I highly recommend this well thought-out and provocative tome to the many who have yearned to know the truth about our God-given environment." - Mary Matalin, Republican Strategist/Commentator "Durnil's commitment and his established political credentials may very well make him the parade master of a new generation of conservative environmentalists." - Theo Colborn, Senior Scientist, World Wildlife Fund "Every few years, I come across a book so exceptional that I cannot help buying multiple copies to give to colleagues and relatives... These chapters should be mandatory reading in environmental studies, government/public management programs, and in business schools." - Chemical and Engineering News "His story makes clear that the cause of conservation can be a unifying cause and that a conservative ideology can embrace a conservationists' deep commitment." - William K. Reilly "... a fascinating story" - Peter Montague, Village Literary Supplement

Preiswert lesen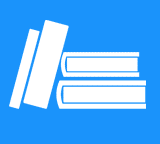 Kunden, die diesen Artikel gekauft haben, kauften auch
Kundenbewertungen zu Gordon K. Durnil "

Making of a Conservative Environmentalist: With Reflections…

"
Diese Artikel könnten Sie auch interessieren
Kontakt
+49 (0)40
4223 6096
Wir helfen Ihnen gerne:
Mo. - Fr. 8.00 - 20.00 Uhr
Sa.: 10.00 - 18.00 Uhr

(Kostenpflichtige
Rufnummer -
Kosten abhängig
von Ihrem Anbieter)
Chat
Zuletzt angesehene Artikel
Entdecken Sie mehr