Merton Miller on Derivatives
Sprache: Englisch.
Vorbestellbar
Buch
€ 35,99

*
inkl. MwSt.
Produktdetails
Titel: Merton Miller on Derivatives
Autor/en: Merton H. Miller

ISBN: 0471183407
EAN: 9780471183402

Sprache: Englisch.

JOHN WILEY & SONS INC
August 1997 - gebunden - 240 Seiten
A rare opportunity to go one-on-one with an industry giant and one of today's most respected financial thinkers, Merton Miller on Derivatives is a refreshingly accessible overview of derivatives, the revolution they have wrought, and the disasters they've supposedly caused.
Though routinely assailed by regulators and the media, derivatives are hailed by a celebrated group of practitioners, analysts, and theorists, led most notably by Nobel laureate Merton Miller. Miller is legendary for repeatedly demonstrating-often with humor and always with grace-the value of derivatives in price discovery, managing financial risk, and tailoring a risk-return profile.
Here, in this collection of his recent essays, Miller expounds on a number of critical derivatives issues. Is it a problem that some organizations have lost substantial sums on derivatives? Miller's short answer: Some organizations will always find ways to lose money. Nor does he believe that more government regulation is the answer. He notes, for example, that for all the horror stories about derivatives, the world's banks have lost vastly more in bad real estate deals than they'll ever lose on their derivatives portfolios.
Merton Miller on Derivatives offers twenty-two provocative chapters. A sampling: "The Recent Derivatives 'Disasters': Assessing the Damage" takes a close look at such debacles as Procter & Gamble, Orange County, and Barings Bank. "Financial Regulation: The Inside Game" uses an apt sports analogy to show how the derivatives regulatory game is really played, as opposed to the way outsiders imagine it is played. "Japanese-American Trade Relations: Can Rambo Beat Godzilla?" succinctly sums up the nature of Japanese-American trade. And "Risk and Return on Futures Contracts: A Chicago View" highlights the pivotal role derivatives play in hedging risk.
There are also penetrating pieces on corporate governance that compare the system existing in the United States and England with the one existing in Germany and Japan. To complete the collection, a section called "Questions I'm Often Asked" features Miller's unique perspective on a wide range of topics, from what's ahead for China to what we've learned from the Crash of 1987.
Contrary to widely held perceptions, the so-called "derivatives revolution" has made the world safer, not more dangerous. This explains the phenomenal growth of financial futures. As Miller shows, derivatives enable organizations to deal effectively with risks that have plagued them for decades, even centuries.
Praise for merton miller on derivatives
"Miller is one of the clearest thinkers of our time. Once again, he provides a simple, insightful, and witty analysis of an important and complex topic. This book is truly fun to read." -Kenneth R. French Beinecke Professor of Management Studies and Finance Yale University School of Management.
"Some of us trade markets; others of us observe markets; Merton Miller understands markets. As this volume demonstrates, Professor Miller is unsurpassed at cutting through fluff, misinterpretation, and even obfuscation to get to the heart of highly charged issues." -Charles W. Smithson Managing Director, CIBC Wood Gundy.
"Vintage Merton Miller: zesty writing and forcefully communicated ideas, not only on derivatives, but on a wide range of topics in financial markets. This is no ponderous academic tome, but rather a series of entertaining, yet devastatingly analytical essays on controversial issues in finance. Great reading and great analysis." -Hans R. Stoll Walker Professor of Finance and Director of the Financial Markets Research Center, Vanderbilt University.
"I am grateful to Merton Miller for setting the record straight, once again, regarding derivatives. With his customary brilliance, Merton cuts through the fog of misunderstanding and nonsense that too often surrounds derivatives and reveals them for what they truly are: phenomenally successful and essential risk management tools." -Jack S
Partial table of contents:

THE DERIVATIVES REVOLUTION.

The Derivatives Revolution: Accomplishments and Prospects.

Swaps, Derivatives, and Systemic Risk.

FINANCIAL MARKET REGULATION IN THEORY AND PRACTICE.

Financial Regulation: The Inside Game.

Regulating Derivatives: Enough Already!

DERIVATIVES MARKETS AND RISK MANAGEMENT.

Derivative Markets and Their Cash Market Counterparts.

Risk and Return on Futures Contracts: A Chicago View.

CORPORATE FINANCE AND CORPORATE GOVERNANCE.

Alternative Strategies for Corporate Governance in China.

Leverage.

QUESTIONS I'M OFTEN ASKED.

Can China Make It?

Do the Laws of Economics Apply to Japan?

How Much University Research is Enough?

Endnotes.

Index.

MERTON H. MILLER was awarded the Nobel Prize in Economics in 1990 for his pioneering work in the field of corporate finance. He is the Robert R. McCormick Distinguished Service Professor Emeritus at the University of Chicago Graduate School of Business and has served as president of the American Finance Association. He is currently a director at the Chicago Mercantile Exchange, Globex, and several other financial institutions. A frequent contributor to the op-ed page of the Wall Street Journal, he is also coauthor of The Theory of Finance and author of Financial Innovations and Market Volatility.

Gedruckte Welten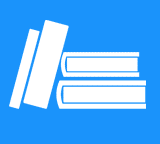 Kunden, die diesen Artikel gekauft haben, kauften auch
Kundenbewertungen zu Merton H. Miller "Merton Miller on Derivatives"
Diese Artikel könnten Sie auch interessieren
Kontakt
+49 (0)40
4223 6096
Wir helfen Ihnen gerne:
Mo. - Fr. 8.00 - 20.00 Uhr
Sa.: 10.00 - 18.00 Uhr

(Kostenpflichtige
Rufnummer -
Kosten abhängig
von Ihrem Anbieter)
Chat
Zuletzt angesehene Artikel