Negotiating Identities: States and Immigrants in France and Germany
Sprache: Englisch.
Lieferbar innerhalb von zwei Wochen
Taschenbuch
€ 50,99

*
inkl. MwSt.
Produktdetails
Titel: Negotiating Identities: States and Immigrants in France and Germany
Autor/en: Riva Kastoryano

ISBN: 0691010153
EAN: 9780691010151

Sprache: Englisch.

PRINCETON UNIV PR
Februar 2002 - kartoniert - 227 Seiten
Riva Kastoryano's subtle account of identity negotiations between French and German receivers and immigrant newcomers demonstrates how profoundly their course is shaped by the state. In the best tradition of comparative macroanalysis, this work not only highlights similarities, but helps us understand the lasting specificity of each case.

Acknowledgments xi INTRODUCTION 1 France, Germany, and the United States 2 Negotiating Identities 3 The Nation-State in Crisis 6 Citizenship and Multiculturalism 8 Methodology 11 CHAPTER ONE The War of Words 15 On the Immigrant 16 Boundaries of Identity or "Threshold of Tolerance" 19 The Battle o f Numbers 20 Who Is Who? 22 "The Right of Difference" or "Praise of Indifference" 26 Between Assimilation and Return 30 The Era o f Communities 34 CHAPTER TWO Representation of Political Traditions 38 On the Nature of Representation: An "Ideal Nation" 40 Integration "a la frangaise" 40 Dream of German Unity 43 "E Pluribus Unum" 45 The Search for Social Cohesion 46 Religions and Social Cohesion 47 Defining New Solidarities 51 Limits o f Representation 53 The Category of Experience 53 Representation Stops at the Law 58 CHAPTER THREE The Territories of Identity 64 Incompatible Equations 65 The Ethnicization of Territory 68 Suburbs in France: Places Managed by Tension 69 "Colonies" of Turks in Germany 71 Area and Era o f Tensions 72 Social Immobility and "Ghettos" 72 Violence, Rage, and Fears 74 In Search o f the Social Bond 75 Universality and Ethnicity 76 Redefining Solidarities in France 78 A "Multicultural" Germany 82 CHAPTER FOUR The Invention of the Cultural 85 The Reappropriation o f a Cultural Identity in France 86 The Assertion of Cultural Identity in Germany 89 "Islam Is Everywhere!" 92 An Imagined Transnational Cultural Community 96 CHAPTER FIVE The Politicization of Identities in France 99 The Emergence o f New Divisions 101 Republican Rhetoric 101 The Emergence of an Ethnic Market 103 Forming a Community 106 "Thwarting Islam" 106 "Forming a Muslim Community" 107 Between the Mosque and the School 110 The Recall o f the Universal 112 French Lafcite 112 Islam in the Feminine 113 CHAPTER SIX The Politicization of Identities in Germany 117 Religious Pluralism and Islam 119 Between the Head Scarf and the Crucifix 119 A Place for Islam 121 The Construction of an Ethnic Community 123 The Impossible Religious Community 123 In Search of a National Community 125 Ethnic or Minority Community 128 The Construction of a National Minority 129 A Minority in the Minority 136 CHAPTER SEVEN The Negotiation of Identities 140 The Question of Citizenship 142 Citizenship and Political Commitment 143 Citizenship, Nationality, and Identity 145 A Question of Recognition 151 A French Islam 151 A Turkish Minority in Germany 156 CHAPTER EIGHT The European Union: New Space for Negotiating Identities 164 Universality and Particularity 165 Rights of Solidarity, Rights of Minorities 166 Between Market and Union 168 The Issue of Sovereignty 169 Transnationality, and Nationality 170 Transnational Strategies and National Realities 171 The Immigrant Forum 172 The Informal Networks and Islam 173 "Postnational Citizenship" and European Identity 175 Institutional Practices and European Identity 176 Nationality or European Citizenship? 178 CONCLUSION 181 Paradoxes 181 The Limits of Recognition 183 Inclusive Indifference 184 Notes 187 Bibliography 201 Index 221

Riva Kastoryano is a Senior Research Fellow at the National Center for Scientific Research and teaches at the Institute for Political Science, both in Paris, and the author of several books in french.

"[A] fascinating book."--Stanley Hoffmann, Foreign Affairs Magazine "This is an important book that contributes to our understanding of why European states have found it so difficult to fully include migrants into their political communities."--Rainer Baubock, International Migration Review "Negotiating Identities is a useful book for stimulating reflection on when, how, and why immigrants and states interact in ethnically diverse societies. It contains several important insights that should be reckoned with. It also opens up additional lines of inquiry into pressing concerns, and thus may prove to be an important building block for further theoretical and empirical studies of France, Germany, and beyond."--Eric Bleich, Perspectives on Politics

Preiswert lesen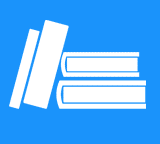 Kunden, die diesen Artikel gekauft haben, kauften auch
Kundenbewertungen zu Riva Kastoryano "

Negotiating Identities: States and Immigrants in France and…

"
Diese Artikel könnten Sie auch interessieren
Kontakt
+49 (0)40
4223 6096
Wir helfen Ihnen gerne:
Mo. - Fr. 8.00 - 20.00 Uhr
Sa.: 10.00 - 18.00 Uhr

(Kostenpflichtige
Rufnummer -
Kosten abhängig
von Ihrem Anbieter)
Chat
Zuletzt angesehene Artikel