Obstetric and Gynaecological Ultrasound
Sprache: Englisch.
Lieferbar innerhalb von zwei Wochen
Buch
€ 38,99

*
inkl. MwSt.
Produktdetails
Titel: Obstetric and Gynaecological Ultrasound
Autor/en: O. Oluwakemi

ISBN: 0443064628
EAN: 9780443064623

Sprache: Englisch.

Elsevier Churchill Livingstone
Juni 2005 - kartoniert
Ideal for both students and practitioners, this practical study guide helps readers monitor and track their understanding of the use of ultrasound in obstetrics and gynecology practice. It features numerous questions and answers developed to reinforce critical thinking and help readers apply the material to real-life situations. Drawn from lecture notes, journals, textbooks, and the author's practical experience, questions are grouped into sections enabling readers to use this guide in conjunction with other textbooks or current research findings for a customized learning experience.

Foreword Preface Acknowledgements Glossary of abbreviations Section 1 - Questions Q.1 Anatomy Q.2 Physics and instrumentation Q.3 Gynaecology Q.4 Obstetrics - 1st trimester Q.5 Obstetrics - 2nd and 3rd trimester, part one Q.6 Obstetrics - 2nd and 3rd trimester, part two Q.7 Fertility Section 2 - Answers A.1 Anatomy A.2 Physics and instrumentation A.3 Gynaecology A.4 Obstetrics - 1st trimester A.5 Obstetrics - 2nd and 3rd trimester, part one A.6 Obstetrics - 2nd and 3rd trimester, part two A.7 Fertility Section 3 Appendix - centile charts Useful addresses and websites Further reading Index

PREFACE With ultrasound not using ionising radiation and many advances in the use of ultrasound in imaging, many textbooks have been written on Obstetrics and Gynaecology Ultrasound. This book as it's name suggest is a study guide to help the student and practising Sonographer. The questions are those that test the reader's academic knowledge and application in the practical scenario. The questions as much as it is possible have been grouped into sections so that when used in conjunction with the available textbooks and current research findings, learning could be systematic and individually tailored. Most ultrasound departments have a protocol governing Obstetrics and Gynaecology practises, this, the student / Sonographer is encouraged to get familiar with. Ultrasound plays an important role in the evaluation and treatment of infertility and many Sonographers are now finding their role in this aspect of medicine. A chapter has been included in this book to introduce the Sonographer to this rapidly advancing arm of gynaecology and help the practising Sonographer in this field. The questions have been drawn from the lecture notes, journals, textbooks and practical experience of the author and many other colleagues. ACKNOWLEDGEMENT Many people and Companies have been of great help to me in the writing of this book either by way of support, advice or permission to use some of their images or use extracts from their published work. I am particularly grateful to Professor K. Nicolaides, Mr O. E Ojo, Dr S. Bower, Dr L Gertz, Dr. Massouh, Dr Otigbah, Dr James Wafula, Mr Sam Abdalla and Miss Mary Power. Many thanks to my colleagues including Mrs J Hollingsworth and her team of Sonographers, Miss P. Wilson and her team of Sonographers, Mr A Moakes and his team of Sonographers, Mr Z.M. Ahmed and many other colleagues who would prefer to be anonymous. Thanks to Hitachi Medical Systems Ltd, KeyMed (Medical & Industrial Equipment) Ltd, Imaging Equipment Ltd for allowing me the use of images of their ultrasound equipment's. Thanks to Reed Businness Information, Macmillan Publishers, Churchill Livingstone and- Harper Collins Publishers. Thanks to British Medical Ultrasound Society for the use of the obstetrics charts. Many thanks to Mr Olanrewaju for sorting out my computer problems, my friends and family for their patience and understanding all these years. Thanks to my publishers especially Mrs Mary Law and Mrs Dinah Thom and their teams, to the various reviewers and to Mrs Black the Copy Editor Finally I am grateful to Lady Eniola Olubobokun without whom the project could not have taken off and Mr O. Josiah without whose help the project could not have been concluded.

"This is an attractive paperback that should be essential reading for trainee obstetric and gynaecological sonographers, whether they are radiographers or radiology or obstetric trainees. It will be of particular value to those preparing for the RCOG/RCR Diploma in Advanced Obstetric Ultrasound and to specialist registrars in obstetrics and gynaecology undertaking special skills modules in fetal medicine, gynaecological ultrasound and infertility."
Consultant Obstetrician and Gynaecologist - Royal Jubilee Maternity Service, Belfast.
Featured in The Obstetrician & Gynaecologist, 2006.

Gedruckte Welten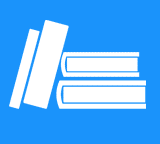 Kunden, die diesen Artikel gekauft haben, kauften auch
Kundenbewertungen zu O. Oluwakemi "Obstetric and Gynaecological Ultrasound"
Diese Artikel könnten Sie auch interessieren