Philosophy for Counselling and Psychotherapy
Pythagoras to Postmodernism. Auflage 2000. Book. Spra…
Lieferbar innerhalb von 2 bis 3 Werktagen
Buch
€ 41,49

*
inkl. MwSt.
Dieses
Buch
ist auch verfügbar als:
Produktdetails
Titel: Philosophy for Counselling and Psychotherapy
Autor/en: Alex Howard

ISBN: 0333750985
EAN: 9780333750988

Pythagoras to Postmodernism.
Auflage 2000.
Book.
Sprache: Englisch.

Macmillan Education UK
5. Juni 2000 - kartoniert - 400 Seiten
This fascinating and thought-provoking book provides much-needed philosophical background for counsellors, therapists and healthcare workers looking for broader, deeper foundations in the struggle to help and make sense of others. While examining the best among twentieth-century philosophy it shows the wealth of inspiration of earlier centuries, and demonstrates with remarkable clarity the way in which the ideas of, and the relations between, these philosophers can inspire, inform and underpin much of counselling and psychotherapy.
The author ties the philosophies with practice in a pragmatic and exercise-based way, making it an excellent source for training courses. Each chapter is headed with 'key points' and their application to counselling and psychotherapy, and ends with practical questions, exercises and a detailed bibliography, including extensive listing of relevant websites.

Introduction.- Pythagoras.- Heraclitus.- Sophocles.- Socrates and Plato.- Aristotle.- Epicureanism.- Stoicism.- St Augustine.- Aquinas.- Machiavelli.- Luther.- Hobbes.- Descartes.- Spinoza.- Locke.- Leibniz.- Berkeley.- Hume.- Rousseau.- Kant.- Bentham.- Hegel.- Schopenhauer.- Mill.- Kierkegaard.- Marx.- Nietzsche.- Freud.- Jung.- Wittgenstein.- Heidegger.- Sartre.- What Next?.- Conclusion.


'The clearest, wisest account of the major philosophers since Bertrand Russell's A History of Western Philosophy.' - Dorothy Rowe
'[D]eserves to be widely read by counsellors and psychotherapists and particularly by trainees...a lucid and succinct overview of those aspects of western philosophy that are directly relevant to our understanding of human existence.' - Emmy van Deurzen, Schiller International University and University of Sheffield
'All therapists can benefit from taking Howard's intellectual and moral journey from Pythagoras to Derrida. This is not only a stimulating history of ideas but also contains interpretations of therapeutic assumptions, suggested applications, further reading and even relevant websites. It is one of the few significant texts offering fresh inputs from outside the narrow field of psychology and its author succeeds admirably in rendering philosophy into an accessible and meaningful applied discipline.' - Colin Feltham, Sheffield Hallam University
'Howard's book succeeds on two levels: for the practising philosopher and student of philosophical counselling, Howard has canvassed some of the major philosophers in the history of Western philosophy and encapsulated some of their ideas which can be easily employed in the private practice of philosophy. On behalf of the non-philosopher Howard's book is encyclopaedic; it provides the philosophical novice with a conceptual map that would enable one to begin to discover what kind of life is well worth living.' - Kenneth F.T. Cust, Past President and Interim Executive Director, American Society for Philosophy, Counselling and Psychotherapy
'This is a book crafted with singular care and intelligence...Through his deep insight into philosophy, Howard prises open perspectives on our condition which have for most of us been clamped shut...by the vice of 'the market', vividly displaying all-but-forgotten alternatives to the banalities of business and the fatuities of psychobabble. The book combines modesty and criticism, profundity and accessibility. Crucial though it is for counsellors to read, it will be of value far beyond the counselling world for which it is primarily intended.' - David Smail, Professor of Clinical Psychology, University of Nottingham
'In this well thought-out book, Howard provides concise overviews of around thirty philosphers and thinkers whose ideas bear on the deep questions of ordinary life. Though the primary value of this book is as a reference for philosophical counselors, and counselors of other kinds seeking to integrate philosophy into their practice, it is also a fine book for general readers. The book's short, self-contained, chapters provide many rewarding and provocative one-sitting reads. Few would not find some significant personal question addressed in it, along with tips for further reading.' - Paul Paolini, Burlingame, California, United States
'Howard is an extraordinarily intelligent and clear writer and this book puts some complex ideas in an accessible context. I think it would help therapists to think more broadly and deeply around the issues. I'm not a fan of therapists in general, but if I were ever to go into therapy, then I'd like the person treating me to have read this book.' - Fay Weldon, Daily Telegraph

Gedruckte Welten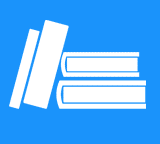 Kunden, die diesen Artikel gekauft haben, kauften auch
Kundenbewertungen zu Alex Howard "Philosophy for Counselling and Psychotherapy"
Diese Artikel könnten Sie auch interessieren
Kontakt
+49 (0)40
4223 6096
Wir helfen Ihnen gerne:
Mo. - Fr. 8.00 - 20.00 Uhr
Sa.: 10.00 - 18.00 Uhr

(Kostenpflichtige
Rufnummer -
Kosten abhängig
von Ihrem Anbieter)
Chat
Zuletzt angesehene Artikel