New Inside the PC
Sprache: Englisch.
Vorbestellbar
Buch
€ 46,99

*
inkl. MwSt.
Produktdetails
Titel: New Inside the PC
Autor/en: Peter Norton, Scott Clark

ISBN: 0672322897
EAN: 9780672322891

Sprache: Englisch.

SAMS
April 2002 - kartoniert - 640 Seiten
This book will give the student a complete understanding of the Windows XP system architecture. It offers an explanation of just what makes XP tick and the inner workings of the system. The book is an excellent reference of operating system terms and concepts and is written in a very readable style.


Introduction. I. THE GLASS BOX. 1. The Desktop PC. The Three Main Parts. The System Unit. The Display. Input Devices. Inside the PC. 2. Portable PCs. From Luggables to Laptops and Beyond. Hardware That Is Almost Unique to Mobile PCs. Lessons Learned from Portable PCs. Extending Your Battery's Life. Summary. 3. PDAs and Handheld PCs. Put a PC in Your Pocket. Ancient History. The PalmPilot. Linux By the Handful-Agenda. Windows-Centered Devices. Comparisons. 4. Understanding Bits and Bytes. What Are Information and Data? How Bits and Bytes Cast a Hex on ASCII. Reducing Bits, Bytes, and Real Life. Summary and Looking Ahead. II. INSIDE THE PC: A CLOSER LOOK AT COMPONENTS. 5. A First Look at Motherboards and Processors. Safe System Unit "Surgery". A Platform to Build Upon: The Motherboard. Understanding PC Processors. Major and Minor Improvements. Summary. 6. Video and Monitors. It's Just No Good if You Can't Get the Information Out. Basic Characteristics of Video. How Images Are Painted on the Screen (Overview). Getting the Colors Right. How to Talk to a Video Display. Understanding Display Technologies. Summary. 7. Disks and PC Data Storage. Traditional PC Disk Drives. The Origin of IDE, EIDE, ATA, ATAPI, and More. The Really Good Bus with the Really Bad Name (SCSI). Mixing IDE and SCSI Disk Drives. Summary. 8. Removable Storage. Variations on the Theme of PC Storage. The Multiple Dimensions of PC Storage Technologies. Removable Magnetic PC Data Storage Devices. Removable Optical PC Data Storage Devices. Magneto-Optical PC Data Storage Devices. Electronic PC Data Storage Devices. Summary. 9. Serial Ports. Talking Through a Tiny Pipe: Serial Ports. A Series of Serial Ports. IEEE 1394 FireWire. What if You Need Lots of Serial Ports? Summary. 10. Parallel Ports. The Faster Path. "Printer" Ports Aren't Just for Printers. Printer Ports Aren't Even for Printers Anymore. Summary. 11. Networking-Wired and Wireless. What Is Networking? Why Network? Types of Networks. The Parts of a Network. Ethernet-The Everywhere Network. Alternative Small Networks. Wireless Networking. Summary. 12. Modems and Broadband. Reaching Out. "Yodeling" PCs. Cable Modems. Keeping It Purely Digital. Which Way Should You Go? Summary. 13. Input Devices. The Keyboard Is "Key". Alternatives to Typing: Voice Recognition. The Point Is Pointing (Mousing Around). Some Other PC Input Devices. Summary. 14. Printers. The Purpose and Power of PC Printers. Page Description Languages. Printing Technologies. Getting the Color (Almost) Right. Summary. III. INSIDE THE BLACK BOXES INSIDE THE GLASS BOX. 15. Motherboard Magic. Processor Architecture. The "Intel-Compatible" Chips. The Architecture That Goes Around the CPU. Interrupts: The Driving Force. What Is a DMA Channel? Keeping Up with the Clock. System Buses: ISA, PCI and AGP. Measuring Performance via Benchmarks. Summary. 16. Kick Starting-The Boot Process. What Is the BIOS? CMOS and Other Programs. POST (Power-On Self-Test). Device Drivers and Firmware. BIOS Fault Tolerance. How Your PC Wakes Up and Prepares Itself for Work. Speeding Up Your PC's Boot Process. Common BIOS Tuning Options. CMOS Security. The Current BIOS Industry. Summary. 17. Understanding PC Memory. The CPU's Essential Playground. Various Flavors of RAM. Various Flavors of ROM and NVRAM. Addressing Memory: Intel's Segments. Not All Memory Is Equal. Your PC's Memory Needs Managing. Understanding Windows Memory Use. Memory Management Software. So How Much RAM Do You Need, Really? Summary. 18. Storage: How Does Data Get There? Hard Disks. Hard Disks are Different from Floppies. Making Sense out of Chaos. RAID Systems-Sense and Sensibility. Optical Discs. Learning About File Formats. Data Compression. Summary. 19. Advanced Networking. Layers in the Network Strategy. The NIC Needs a NOS. TCP/IP: The Internet's Babelfish. What Is the Internet? Assuring a Quality of Service-Tomorrow's Internet. Summary. 20. Video Acceleration. Vector Versus Bitmapped Images: Rasterizing and Rendering. How PCs Create Compelling Visual Images. The RAMDAC. More About AGP: Is it Really Faster? The World of 3D. Summary. 21. Inside Tomorrow's PC. A Changed World. Sure Bets. Your Own Glass Box. IV. APPENDIXES. Appendix A. Operating Systems: The Middleman Between You and Your PC. What Is an Operating System and Why Do You Need One? DOS Is Dead! Long Live Windows! Understanding Your Choices for Your PC's Operating System. Summary. Appendix B. Understanding How Humans Instruct PCs. Harnessing the PC's Power to Help Mere Humans. Dividing Up the Work. How Not to Keep On Reinventing the Wheel. Helping Ordinary People "Program" Their PCs Easily. Summary. Glossary. Index.

Scott Clark has been the director of Peter Norton's computer books for over twelve years. He has written for many of them and has edited almost every book in the series. He was the primary author for the best-selling sixth edition of Peter Norton's Inside the PC, and made major contributions to the seventh and eighth editions. He has among his other titles, Peter Norton's Complete Guide to Norton SystemWorks, and The Effective Executive's Guide to Microsoft Access 2002. Scott has been a visiting professor of website design and Internet technologies at Fullerton College. He lives in Southern California in a house full of Stickley furniture and Disney memorabilia.

Gedruckte Welten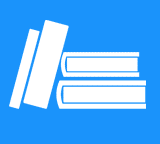 Kunden, die diesen Artikel gekauft haben, kauften auch
Kundenbewertungen zu

Peter Norton, Scott…

"New Inside the PC"
Diese Artikel könnten Sie auch interessieren
Kontakt
+49 (0)40
4223 6096
Wir helfen Ihnen gerne:
Mo. - Fr. 8.00 - 20.00 Uhr
Sa.: 10.00 - 18.00 Uhr

(Kostenpflichtige
Rufnummer -
Kosten abhängig
von Ihrem Anbieter)
Chat
Zuletzt angesehene Artikel