Power Hungry
8:B&W 6 x 9 in or 229 x 152 mm Blue Cloth w/Jacket on Creme…
Lieferbar innerhalb von 2 bis 3 Werktagen
Buch
€ 61,49

*
inkl. MwSt.
Produktdetails
Titel: Power Hungry
Autor/en: Conrad

ISBN: 047144295X
EAN: 9780471442950

8:B&W 6 x 9 in or 229 x 152 mm Blue Cloth w/Jacket on Creme w/Gloss Lam.
Sprache: Englisch.

John Wiley & Sons
4. Januar 2002 - gebunden - 340 Seiten
Over the past decade, the utilities industry has been turned upside down. Convinced America's electricity, gas, communications, and water could be provided more efficiently and cheaply in a competitive market, state and federal lawmakers have deregulated these industries, only to find the former monopolies grow in size, while smaller competitors are either overtaken or forced into bankruptcy. This deregulation has had a dramatic effect on consumers, corporations, and especially investors.Power Hungry: Strategic Investing in Telecommunica-tions, Utilities&Other Essential Services takes a comprehensive look at these industries and shows you how to take advantage of the changes within them over the last decade. Despite new risks, there are considerable opportunities to profit from these changes by investing in select companies. Power Hungry provides one-of-a-kind strategies for investing in utilities and other essential services, alongwith the framework needed to construct your own model portfolio of stocks-commission-free-to reap the rewards in these industries filled with enormous profit potential.A full examination of the energy, communications, and water industries gives you a complete understanding of where they stand, where they are headed in the future, and who is likely to profit. Profiles of industry experts and leaders-Jonathan Gottlieb, Robert Fagan, Richard Green, Nick DeBenedictus, and many others-provide an insider's view of what is likely to come next and where investors can look within these industries for maximum return on investments. Specific chapters include "Five Rules for Investing Success" within these industries and "The Consumer's Guide to Utility Deregulation" so that you can identify companies of any size that are offering long-term investors the prospect of massive returns. As companies compete for a piece of the deregulated markets in the years to come, Power Hungry will help you figure out where and when to invest.Picking utility stocks is more lucrative than ever. With Power Hungry as your guide, you can navigate this new era in utilities and essential services and corner the market on investing in these profitable industries.
Acknowledgments.
Introduction.
CHAPTER 1: A Shock to the System.
A New Paradigm.
Deep Roots.
Electrics Take the Bait.
Wholesale Changes.
A Taste of Armageddon.
Industry Profile: Jonathan Gottlieb.
CHAPTER 2: The High Price of Power.
Help Wanted: Power Plant Builders.
It's Gas, Gas, Gas.
Crisis of Confidence.
Industry Profile: Richard Osborne.
CHAPTER 3: Toward the Next Ma Bell.
The Rise and Fall of AT&T.
Vail's Revenge.
Secrets of Success.
The Next Ma Bell.
Industry Profile: Jim Linnehan.
CHAPTER 4: The New Politics of Water.
The Muni Monopoly.
The Worm Turns.
The New Order.
Water's Winners.
Diluting the Competition.
Industry Profile: Anton Garnier.
CHAPTER 5: The Foreign Invasion.
Going Global.
Back to the Future.
Why Go Abroad?
Managing Risks.
Winners and Losers.
Industry Profile: Dennis Bakke.
CHAPTER 6: Technology's Revolutionary Evolution.
Revolution's Evolution.
The Wireless Evolution.
Paradigm vs. Prophecy.
The Next Re-Evolution.
Industry Profile: John Howe.
CHAPTER 7: Riding the Boom.
Scapegoat and Savior.
Energy Efficiencies.
Wires and Pipes.
Wired for Growth.
Water Works.
The Winners' Circle.
Industry Profile: Nick DeBenedictis.
CHAPTER 8: Morgan, Mergers, and Money.
Empire Builders.
Back to the Future.
Picking Targets.
High Percentage Bets.
Consolidation's Limits.
Industry Profile: Robert Fagan.
CHAPTER 9: Hidden Treasure.
The Story of Diversification.
Success Stories.
Finding Assets.
Hidden Minefields.
Industry Profile: Rick Green.
CHAPTER 10: Five Rules for Investing Success.
Rule #1: Buy for the Long Haul.
Rule #2: Be Your Own Analyst.
Rule #3: Diversify.
Rule #4: Never Sell on Bad News.
Rule #5: Reinvest Dividends.
Industry Profile: Lowell Miller.
CHAPTER 11: The Surest Return.
Safety First.
Preferred Option.
Uncommon Common Stocks.
The Ideal Income Portfolio.
Industry Profile: Göran Mörnhed.
CHAPTER 12: The Consumer's Guide to Utility Deregulation.
Buyer Power.
Villains and Victims.
Tip #1: Take Control of What You're Paying For and Whom You're Paying.
Tip #2: Organize Whenever Possible.
Tip #3: If You Believe in Renewable Energies, Buy Green.
Tip #4: Use the Internet for Information.
Industry Profile: Tyson Slocum.
AFTERWORD Making Change Your Friend.
APPENDIX 1 Utility Data Bank.
APPENDIX 2 Mergers.
APPENDIX 3 Glossary.
APPENDIX 4 Model Portfolios.
APPENDIX 5 For Your Information.
Index.

ROGER S. CONRAD edits Utility Forecaster, a twelve-year-old newsletter from KCI Communications which has a subscription list of more than 20,000. He is also the coauthor of two other books.

Gedruckte Welten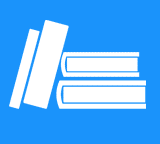 Kunden, die diesen Artikel gekauft haben, kauften auch
Kundenbewertungen zu Conrad "Power Hungry"
Diese Artikel könnten Sie auch interessieren
Kontakt
+49 (0)40
4223 6096
Wir helfen Ihnen gerne:
Mo. - Fr. 8.00 - 20.00 Uhr
Sa.: 10.00 - 18.00 Uhr

(Kostenpflichtige
Rufnummer -
Kosten abhängig
von Ihrem Anbieter)
Chat
Zuletzt angesehene Artikel