Private Myths
Dreams and Dreaming.
Lieferbar innerhalb von zwei Wochen
Taschenbuch
€ 21,49

*
inkl. MwSt.
Produktdetails
Titel: Private Myths
Autor/en: Anthony Stevens

ISBN: 0674216393
EAN: 9780674216396

Dreams and Dreaming.
4 tables.
Sprache: Englisch.

Harvard University Press
24. Juni 1997 - kartoniert - 385 Seiten
'Private Myths' traverses the course of dream interpretation from distant hunter-gatherer times to the present. Stevens makes the principles of dream interpretation accessible to scientists, the findings of dream science accessible to analysts, and the discoveries of both available to any one intrigued by the mysteries of dreams and dreaming.

Acknowledgments The Poetry Machine From Gilgamesh to Freud Freud, Jung and After Dream Science Conscious and Unconscious, Collective and Personal The Dream Work Symbolism Dreams in Therapy Practical Dreamwork Common Dreams Dreams and Creativity Some Famous Dreams Dreaming and the Art of Consciousness Science and the Soul Bibliography Glossary Index

Anthony Stevens is a distinguished analyst, psychiatrist, and author of many books, including Archetype: A Natural History of the Self, The Roots of War, On Jung, and The Two Million-Year-Old Self.

Can we understand ourselves through our dreams? That's the question at the center of Private Myths, a thoughtful and wide-ranging look into the different ways that scientists and therapists understand dreams...Stevens takes an intriguing look at the link between creativity and dreams, concluding that 'the capacity for creative thought and action lies ready and available in the unconscious psyche of us all, if only we can develop the means to use it'...[This book] is rich with possibilities and ideas, and [Stevens'] belief in the transforming power of our nocturnal theaters is energizing. -- Chris Petrakos Chicago Tribune The task Stevens has set for himself is no less monumental than the level of work undertaken night after night by the dreaming brain. It is the work of quantification and assimilation, both vertical (linear, logical) and lateral (associative, creative) thinking, uncanny juxtaposition of science and art, and synthesis, synthesis, synthesis. Stevens, a distinguished Jungian analyst, psychiatrist, and author, is a great believer in dreams--his own and others'. Throughout the book, the writing reflects the seriousness of the undertaking--thoughtful, erudite, encompassing, critical. Given the inherently academic fabric of the context, Stevens might have produced a waterlogged assembly of the many forces that contributed to our understanding of the human mind and its tendency to dream. He has managed, instead, to write an eminently readable book. -- Jean Monahan Boston Book Review Stevens...has made a convincing case for the thesis that Jung, in his argument about archetypes and the collective unconscious, was, at least, trying to say something important about the evolution of mind...[T]hose who have an interest in dreams will be more than rewarded by the number and variety of the ones that Stevens reports and interprets. These include dreams of Freud, Jung, and Stevens himself, as well as of their patients; dreams of the organic chemist Friedrich Kekule, the art critic John Ruskin, the sleep researcher William C. Dement, Alexander the Great, Bishop Joseph Lanyi (who was tutor to the Archduke Franz Ferdinand, assassinated at Sarajevo in 1914), the physicists Niels Bohr and Albert Einstein, Descartes, William Blake, J. B. Priestley, Adolf Hitler, and many others, including such fictional characters as Gilgamesh. In every case, Stevens is concerned to show how archetypal 'big' dreams can affect the individual development of the dreamer, give birth to new scientific ideas, or influence the course of history. -- Charles Rycroft New York Review of Books Stevens' ambition is to bring psychoanalysis out of the self-absorbed isolation in which it now languishes, into the mainstream of biological science. A practicing psychiatrist with a scientific training, he asks: 'What are dreams anyway?' Is it possible to look at dreams from a neurological and a psychological perspective? Do our dreams owe their origin to our evolutionary, as much as to our personal, history?...All cultures have recorded and interpreted their dreams, and Stevens offers a swift but fascinating history of human dreaming...[He also] explains what is involved in 'dream interpretation.' Does it work? The dream I had after reading this book made a lot of sense to me. -- Rosemary Sullivan Toronto Globe & Mail Erudite and humane...A brave attempt, which by encouraging new research may help to advance us towards some real understanding of the still largely unresolved mystery that dreams represent. -- Hugh Freeman Times Higher Education Supplement The enthusiasm that Stevens has for his fascinating subject is infectious...[Private Myths is] erudite and engaging. Kirkus Reviews Stevens provides the most comprehensive review and integration of material on dreams known to this reviewer--his is truly an outstanding book and one that should be read by all persons interested in oneirology, or the study of dreams. He very successfully presents the known scientific findings on the neurology of sleep and dreaming and how they are used to support a psychological theory of dreaming. Choice

Preiswert lesen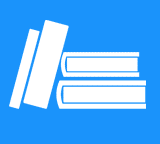 Kunden, die diesen Artikel gekauft haben, kauften auch
Kundenbewertungen zu Anthony Stevens "Private Myths"
Diese Artikel könnten Sie auch interessieren
Kontakt
+49 (0)40
4223 6096
Wir helfen Ihnen gerne:
Mo. - Fr. 8.00 - 20.00 Uhr
Sa.: 10.00 - 18.00 Uhr

(Kostenpflichtige
Rufnummer -
Kosten abhängig
von Ihrem Anbieter)
Chat
Zuletzt angesehene Artikel