Race and Reunion
The Civil War in American Memory. 31 halftones. Sprache…
Lieferbar innerhalb von zwei Wochen
Buch
€ 27,99

*
inkl. MwSt.
Produktdetails
Titel: Race and Reunion
Autor/en: David W. Blight

ISBN: 0674008197
EAN: 9780674008199

The Civil War in American Memory.
31 halftones.
Sprache: Englisch.

Harvard University Press
1. März 2002 - kartoniert - 528 Seiten
In this history, Blight delves deeply into the shifting meanings of death and sacrifice, Reconstruction, soldiers' reminiscences of battle, the idea of the Lost Cause, the ritual of Memorial Day, and resurrects African-American voices and memories of the Civil War. 32 halftones.

* Prologue

*1. The Dead and the Living
*2. Regeneration and Reconstruction
*3. Decoration Days
*4. Reconstruction and Reconciliation
*5. Soldiers' Memory
*6. Soldiers' Faith
*7. The Literature of Reunion and Its Discontents
*8. The Lost Cause and Causes Not Lost
*9. Black Memory and Progress of the Race
*10. Fifty Years of Freedom and Reunion

* Epilogue
* Notes
* Acknowledgments
* Index

David W. Blight is Class of 1954 Professor of History at Yale University.

Blight describes how Americans decided to remember the devastation of the Civil War during the decades that followed...[He] has distilled a mass of historical material into an impressive, clearly written volume that...reads well and rings true. Kirkus Reviews 20001115 Blight traces America's tragic pursuit of national reunification and reconciliation after the Civil War at the expense of the conflict's emancipationist legacy. He ponders such threats to this legacy as Lost Cause myths, fading and sometimes revisionist veteran recollections, financial panics and commercial greed, political scandals, 'loyal' slave narratives, urbanization and industrialization, and the emotionally charged rituals of war-related celebration days among others. The author resurrects the voices and prose of African American activists who fought to preserve the emancipationist legacy in an indifferent, even hostile, milieu. -- John Carver Edwards Library Journal 20001201 This book effectively traces both the growth and development of what became, by the turn of the twentieth century and the debut of The Birth of a Nation, the dominant racist representation of the Civil War. A major work of American history, this volume's documentation of the active and exceedingly articulate voices of protest against this inaccurate and unjust imagining of history is just one of its accomplishments. Publishers Weekly 20010212 [Blight examines] discordant chords of memory about the Civil War...in this incisive discussion of how the conflict was popularly remembered in the half-century following Appomattox...Blight recounts the strong tide in the post-war years for 'reunion on Southern terms'...Freed blacks suffered the consequence of the ascendance of a sentimental view of the war and amnesia about its central issue. -- Gilbert Taylor Booklist 20010215 As Blight conclusively demonstrates, the [post-Civil War] United States was caught up almost immediately in a 'tormented relationship between healing and justice,' and the abolitionist, emancipationist view of the war's aims quickly receded into the background...African Americans kept alive their own memories of slavery, the war and Reconstruction...but not until long after World War I did they begin to find a hearing for their grievances and yearnings. -- Jonathan Yardley Washington Post Book World 20010204 In Race and Reunion, David W. Blight demonstrates that as soon as the guns fell silent, debate over how to remember the Civil War began...Blight's study of how Americans remembered the Civil War in the 50 years after Appomattox exemplifies these themes. It is the most comprehensive and insightful study of the memory of the Civil War yet to appear...Blight tells this story in a lucid style and with an entirely appropriate measure of indignation...Race and Reunion demonstrates forcefully that...it still matters very much how we remember the Civil War. -- Eric Foner New York Times Book Review 20010304 [Blight] begins and ends his tour de force study of America's memory of the [Civil] War at the Gettysburg reunion and notes that black veterans were virtually invisible on that occasion--the black presence at Gettysburg in 1913 was as menial laborers--and that while Wilson spoke, his administration was aggressively segregating federal agencies in Washington...This is a story of mammoth and tragic sweep, with consequences that are very much alive in present-day America. David Blight tells it with a passionate, soulful voice, a voice of conviction based on an intimate knowledge of a sweeping array of sources. Race and Reunion is a brilliant book. -- Mark Dunkelman Providence Sunday Journal 20010401 Denying that the South fought for slavery [in the Civil War] was a key element in a decades-long ideological battle eventually settled in a devil's bargain: reconciliation between whites North and South, purchased at the price of racial segregation. The story of how that bargain was struck is told by historian David Blight in Race and Reunion: The Civil War in American Memory...Race and Reunion is a deeply unsettling, pioneering work that raises far more questions than it can possibly answer: questions that should continue to trouble us...The myths and lies forged over a century ago still have us locked in their chains. -- Paul Henry Rosenberg Philadelphia City Paper 20010322 Blight's eclecticism and erudition make this sweeping historical saga a pleasure to read...This powerful book is a part of [an] intellectual and political tradition. Race and Reunion challenges us to take seriously the clashes over the Civil War's contested legacies and symbols, which Americans continue to debate into the twenty-first century. -- Catherine Clinton American Prospect 20010618 David Blight's Race and Reunion is one of the most fascinating and rewarding scholarly books of the past few years for the general reader with an interest in American history...Blight describes clearly the ways in which the culture of commemoration related to the politics and social struggle of Reconstruction. His haunting account of violence in the post-war South is only one example of the eloquence that characterizes the book...Blight is scrupulously fair in his judgments. He is equally alert to the Northern white self-congratulation that inflated the legend of the Underground Railroad and the racist pretension that shaped the version of history peddled by the United Daughters of the Confederacy. He is especially alert to the way that even-handedness has served as a tool for suppressing memory of the moral issues at the heart of the Civil War by turning attention to the spectacle of combat and the bravery of the soldiers on both sides. This sensitivity to social values makes Race and Reunion more than an achievement of scholarship. It is a contribution to contemporary politics and culture that deserves a wide audience. -- Thomas J. Brown State, SC 20010401 The immensely important but neglected story of 'the Civil War in American memory' is the subject of David W. Blight's Race and Reunion...[This book] will strongly influence the writing of post-Civil War history for decades to come. Indeed, Race and Reunion is surely one of the four or five most important works in American history written in the past decade. More convincingly than any other historian I know of, Blight explains one of the most troubling questions for the understanding of American history: why it became accepted wisdom from the 1870s to the 1960s, among American historians as well as white students from grade school through college, that states' rights, not slavery, was the cause of the Civil War or, as many Southerners have long insisted on our calling it, 'the War Between the States.' -- David Brion Davis New York Review of Books 20020718 Blight's analysis is compelling. His writing has a lyrical quality that underscores the tragic story he has to tell. This is an important book that should command a wide readership among those interested in race relations in the US. It should be required reading in Mississippi. -- Francis D. Cogliano Times Higher Education Supplement 20020614 Blight demonstrates how, in the aftermath of the war, the needs of memory and the excessive focus on battlefield experience all but obliterated the role played by African Americans, and the promises made them. All told, this thoughtful, timely study presents a somewhat pessimistic view of the role played by the memory of this key conflict in the making of American's self-image, which, in the turn to sentiment rather than fact, lost much of its ideological integrity. -- Fionghuala Sweeney History 20041001 David W. Blight's book, published in 2001, explores how the past is connected to the present by looking at the ways in which Americans have remembered the Civil War. His deeply researched and carefully crafted study argues that after the war white veterans, Union and Confederate, facilitated the reconciliation of the two sections by consciously avoiding the fact that slavery had brought on the sectional conflict, choosing instead to celebrate the courage that they and their comrades had brandished in battle. Less consciously, they and their fellow Americans found this new narrative--this rewriting of history based on a kind of historical amnesia--comforting and restorative. Reunification became a joyful event, but it came at a steep price. After Reconstruction, Northerners and Southerners alike took hold of a "Lost Cause" ideology that showed pity toward the South in its defeat, accepted Jim Crow policies that deprived blacks of their civil rights, and pushed for policies and practices that would ensure white supremacy across the land. Blight carefully avoids grinding axes as he makes his argument, which taken as a whole helps to explain why America today continues to wrestle with the seemingly endless and divisive issue of race, even while a black man resides in the White House. Here is a powerful book, artfully written by a scholar of learned poise who believes that by knowing the past we might better know ourselves. -- Glenn W. LaFantasie Salon 20101226

Gedruckte Welten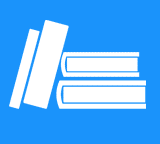 Kunden, die diesen Artikel gekauft haben, kauften auch
Kundenbewertungen zu David W. Blight "Race and Reunion"
Diese Artikel könnten Sie auch interessieren
Kontakt
+49 (0)40
4223 6096
Wir helfen Ihnen gerne:
Mo. - Fr. 8.00 - 20.00 Uhr
Sa.: 10.00 - 18.00 Uhr

(Kostenpflichtige
Rufnummer -
Kosten abhängig
von Ihrem Anbieter)
Chat
Zuletzt angesehene Artikel