Schaum's Outline of Introduction to Psychology
2 ed. black & white illustrations. Sprache: Englisch.
Lieferbar innerhalb von zwei Wochen
Taschenbuch
€ 26,49

*
inkl. MwSt.
Dieses
Taschenbuch
ist auch verfügbar als:
Produktdetails
Titel: Schaum's Outline of Introduction to Psychology
Autor/en: Arno F. Wittig

ISBN: 0071347097
EAN: 9780071347099

2 ed.
black & white illustrations.
Sprache: Englisch.

McGraw-Hill Education - Europe
26. Oktober 2000 - kartoniert - 336 Seiten
Tough Test Questions? Missed Lectures? Not Enough Time?
Fortunately for you, there's Schaum's Outlines. More than 40 million students have trusted Schaum's to help them succeed in the classroom and on exams. Schaum's is the key to faster learning and higher grades in every subject. Each Outline presents all the essential course information in an easy-to-follow, topic-by-topic format. You also get hundreds of examples, solved problems, and practice exercises to test your skills.
This Schaum's Outline gives you


Practice problems with full explanations that reinforce knowledge
Coverage of the most up-to-date developments in your course field
In-depth review of practices and applications

Fully compatible with your classroom text, Schaum's highlights all the important facts you need to know. Use Schaum's to shorten your study time-and get your best test scores!


Psychology: Definition and History. Definition and Purpose. Areas of Study. The Background and Beginning of Psychology. Early Development of Psychology. Current Outlooks in Psychology. Methodology and Statistics. The Experimental Method. The Hypothesis. Experimental and Dependent Variables. Extraneous and Confounding Variables. Sampling. Experimenter Bias. Other Psychological Methodologies. Statistics. Frequency Distributions. Measures of Central Tendency. Measures of Variability. The Normal Probability Distribution. Correlation. Inferential Statistics. Biological Foundations. Elements of a Neuron. Transmission of a Signal. Organization of the Nervous System. The Glandular Systems. Developmental Psychology. Genetics. Evolution and Genetics. Physical Development. Cognitive Development. Social Development. Sensation and Perception. Basic Sensory Processes. Signal Detection Theory. Types of Sensory Processes. Perception: External Cues. Perception: Internal Cues. Unusual Perceptual Experiences. Consciousness. Characteristics of Consciousness. Altered States of Consciousness: Internal Influences. Altered States of Consciousness: External Influences. Learning. Classical Conditioning. Operant Conditioning. Cognitive Social Learning. Retention and Forgetting. Definitions. Types of Storage. Measures of Retention. Theories of Forgetting. Ways to Improve Memory. Special Issues in Retention. Cognitive Processes. Conceptual Thinking. Problem Solving. Decision Making. Language. Motivation and Emotion. The Motivation Cycle. Principles of Motivation. Types of Motives. Conflict. General Characteristics of Emotions. Basic Types of Emotions. Theories of Emotion. Special Topics in Emotion. Psychological Testing and Individual Differences. Characteristics of a Good Test. Measuring Intelligence. Composition of Intelligence. Assessing Personality. Other Testing Areas. Testing Concerns. Personality Principles. General Factors Influencing Personality. Freud's Theory of Personality. Other Psychodynamic Theories. Dispositional Theories of Peronality. Learning Theories of Personality. Humanistic Theories of Personality. Cross-Cultural Differences in Personality. Abnoral Personality Patterns. Definition of Abnormal Personality Patterns. Perspective on Abnormal Behaviors. Anxiety Disorders. Somatoform Disorders. Mood Disorders. Schizophrenic Disorders. Personality Disorders. Considerations for Diagnosis of Abnormality. Therapies. General Overview of Therapy. Biomedical Therapies. Psychodynamic Therapies. Humanistic Therapies. Cognitive Therapies. Group Therapies. Other Concerns With Therapy. Social Psychology. Social Knowledge. Attitudes. Prejudice. Interpersonal Attraction. Group Behavior. Examination I. Examination II. Examination III. Final Examination.


Arno F. Wittig, Ph.D. (Muncie, IN) has been a professor of psychology for almost 35 years and Dean of the Honors College at Ball State University in Indiana for the past eleven years.

Preiswert lesen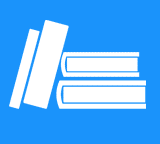 Kunden, die diesen Artikel gekauft haben, kauften auch
Kundenbewertungen zu Arno F. Wittig "Schaum's Outline of Introduction to Psychology"
Diese Artikel könnten Sie auch interessieren
Kontakt
+49 (0)40
4223 6096
Wir helfen Ihnen gerne:
Mo. - Fr. 8.00 - 20.00 Uhr
Sa.: 10.00 - 18.00 Uhr

(Kostenpflichtige
Rufnummer -
Kosten abhängig
von Ihrem Anbieter)
Chat
Zuletzt angesehene Artikel