Saving Adam Smith: A Tale of Wealth, Transformation, and Virtue
Sprache: Englisch.
Lieferbar innerhalb von zwei Wochen
Taschenbuch
€ 20,49

*
inkl. MwSt.
Produktdetails
Titel: Saving Adam Smith: A Tale of Wealth, Transformation, and Virtue
Autor/en: Jonathan B. Wight

ISBN: 0130659045
EAN: 9780130659040

Sprache: Englisch.

FINANCIAL TIMES PRENTICE HALL
November 2001 - kartoniert - 352 Seiten
Every once in a while a great business novel is published. This is one of those novels. Follow an up-and-coming graduate student on a picturesque adventure involving terroristics and love, and learn, or better yet, re-learn, correctly this time, a little economics.


Preface. Disclaimer. WEALTH. Adam Rising. Higher and Deeper. A Dangerous Business. Will the Real Adam Smith Please Stand Up? Contraband. Self Interest Is Not Selfishness. On the Road with Adam Smith. Creating Wealth. The Poor Man's Son. The Lady Sings. Wealth and Happiness. TRANSFORMATION. The Search for Profit. Feelings Are Real. Letter to Julia. Another Gypsy Tale. A Full House. Justice. Children of the Enlightenment. VIRTUE. The Spectator Within. A Paradox. A New Paradigm? Once Again the Invisible Hand Appeals to Higher Authority. Saying Goodbye. WorldChemm. Postscript. APPENDICES. Timeline of Adam Smith's Life. Source Notes. PART I: Wealth. PART II: Transformation. PART III: Virtue. Appendices. A Guide to the Literature. Adam Smith's Collected Works. Biographies of Adam Smith. Selected Scholarship on Adam Smith. Economics As a "Social," "Philosophical," or "Moral" Science. The New Paradigm Transformation in Business. The Enlightenment. A Guide for Instructors. Acknowledgments. About the Author.

JONATHAN B. WIGHT is Associate Professor of Economics and International Studies in the Robins School of Business, University of Richmond, where he has won Outstanding Teaching and Outstanding Service Awards. Born in Washington, D.C., he spent his youth in Africa and Latin America. He earned a B.A. from Duke University and a Ph.D. in economics at Vanderbilt University, where he was a Danforth Fellow. His paper, "A Little Adam Smith is a Dangerous Thing," received the 2001 Paxton Award for Outstanding Paper presented by the International Association of Torch Clubs. Other articles on Smith include, "Will the Real Adam Smith Please Stand Up? Teaching Social Economics in the Principles Course," and "The Rise of Adam Smith: Articles and Citations, 1970-97." In other research he co-authored a book on health care financing and numerous articles on international economic development. Editorial Advisor: Russell Roberts, author of The Choice and The Invisible Heart

"I thought Wight's book astonishingly good. The storytelling is as good as the business best seller, The Goal, and the economics is better. A few more books like this and economics will no longer be the obscure and dismal science it now seems to the public."--Deirdre McCloskey: Distinguished Professor, University of Illinois and Tinbergen Professor, Rotterdam University"SAVING ADAM SMITH uses a modern-day story to give a contemporary voice to the "Father of Capitalism," who for too long has been maligned, misquoted and misunderstood, in order to rationalize an economic system that he himself would never have promoted. I recommend this book to anyone who is studying, teaching or engaged in business, as it holds the key for a moral blueprint from which "economic integration" and trade can be implemented via a socially responsible approach to globalization. Anyone who talks about the "invisible hand" and doesn't understand the moral context in which it operates has probably never read this book, nor ever had the pleasure of a campfire conversation with Adam Smith!"Daniel J. Gertsacov, CEO, Forum on Business and Social Responsibility in the Americas (Forum EMPRESA)"We all live in Adam Smith's economic world, but as Jonathan Wight's wise and witty story show us, it's not exactly the world that Smith had in mind. In his lively tale, Wight brings Smith back to remind economics students and readers of all stripe, that we are not here to serve the economy, the economy is here to serve the needs of everyone in our society."Joanne B. Ciulla, is Professor at the University of Richmond and author of "The Working Life: The Promise and Betrayal of Modern Work." "Wight's tale of adventure presents Smith's insights about self-interest in the wider context of his social philosophy. The book challenges students and economists to follow Smith in making room for justice and conscience in economic choices."David C. Smith President, Council for Ethics in Economics

Preiswert lesen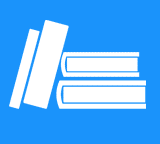 Kunden, die diesen Artikel gekauft haben, kauften auch
Kundenbewertungen zu Jonathan B. Wight "

Saving Adam Smith: A Tale of Wealth, Transformation, and Vi…

"
Diese Artikel könnten Sie auch interessieren
Entdecken Sie mehr