Shadrach Minkins: From Fugitive Slave to Citizen
Harvard Univ PR. Sprache: Englisch.
Lieferbar innerhalb von zwei Wochen
Taschenbuch
€ 33,99

*
inkl. MwSt.
Produktdetails
Titel: Shadrach Minkins: From Fugitive Slave to Citizen
Autor/en: Gary Collison

ISBN: 0674802993
EAN: 9780674802995

Harvard Univ PR.
Sprache: Englisch.

HARVARD UNIV PR
Oktober 1998 - kartoniert - 304 Seiten
On February 15, 1851, Shadrach Minkins was serving breakfast at a coffeehouse in Boston when history caught up with him. The first runaway to be arrested in New England under the 1850 Fugitive Slave Law, this illiterate black man from Virginia found himself the catalyst of one of the most dramatic episodes of rebellion and legal wrangling before the Civil War. In a remarkable effort of historical sleuthing, Gary Collison has recovered the true story of Shadrach Minkins' life and times and perilous flight. His book restores an extraordinary chapter to our collective history and at the same time offers a rare and engrossing picture of the life of an ordinary black man in nineteenth-century North America. As Minkins' journey from slavery to freedom unfolds, we see what day-to-day life was like for a slave in Norfolk, Virginia, for a fugitive in Boston, and for a free black man in Montreal. Collison recreates the drama of Minkins' arrest and his subsequent rescue by a band of black Bostonians, who spirited the fugitive to freedom in Canada. He shows us Boston's black community, moved to panic and action by the Fugitive Slave Law, and the previously unknown community established in Montreal by Minkins and other refugee blacks from the United States. And behind the scenes, orchestrating events from the disastrous Compromise of 1850 through the arrest of Minkins and the trial of his rescuers, is Daniel Webster, who, through the exigencies of his dimming political career, took the role of villain. Webster is just one of the familiar figures in this tale of an ordinary man in extraordinary circumstances. Others, such as Frederick Douglass, Richard Henry Dana Jr., Harriet Jacobs, and HarrietBeecher Stowe (who made use of Minkins' Montreal community in Uncle Tom's Cabin), also appear throughout the narrative. Minkins' intriguing story stands as a fascinating commentary on the nation's troubled times - on urban slavery and Boston abolitionism, on the Underground Rai


Prologue Norfolk "Han't Got No Self" "Horses and Men, Cattle and Women, Pigs and Children" "The Silver Trump of Freedom" Boston "Cradle of Liberty"? "A New Reign of Terror" "Much Excitement Prevails" "A Thing...or a Man?" "Plucked as a Brand from the Burning" "Never Was a Darker Day" North Star Montreal "Please to Remember Me Kindly" A Home Far Away "Free at Last! Free at Last!" Epilogue Militia Petition by Black Residents of Montreal Notes Acknowledgments Index Illustrations Hampton Roads, Virginia (Mariner's Museum, Newport News, Virginia) Market Square, Norfolk (author's collection) Newspaper advertisement of sale of Shadrach Minkins (Library of Congress) Daniel Webster (Massachusetts Historical Society) Boston's West End (Sixth Ward) neighborhood (Massachusetts Historical Society) The Joy Building, Boston (The Bostonian Society/Old State House) Lewis Hayden (Houghton Library, Harvard University) Joshua B. Smith (Massachusetts Historical Society) William and Ellen Craft (William Still, The Underground Railroad, 1872) The Boston Court House and Court Square (The Bostonian Society/Old State House) Route of Shadrach Minkins' rescue party (author's collection) Boston Daily Times article (Boston Athenaeum) Richard Henry Dana, Jr. (National Park Service, Longfellow National Historic Site) House of Francis E. and Ann Bigelow (Concord Free Public Library) Ann Bigelow in old age (Concord Free Public Library) View of Montreal (Collection: McCord Museum of Canadian History, Montreal) Notice of the Real Ethiopian Serenaders' benefit concert (National Archives of Canada, Ottawa) Detail of map of Montreal (Department of Rare Books and Special Collections, McLennan Library, McGill University) George E. Jones (Courtesy of Robert "Bud" Jones)

Gary Collison is Associate Professor of English at Pennsylvania State University.

Gary Collison must have spent a lot of time digging into the historical records to reconstruct the life of Shadrach Minkins, an obscure figure but an important one in the tormented middle years of the American 19th century...[It] is a careful, workmanlike piece of historical rescue, one that brings to light the facts of a fascinating American life. Mr. Collison's...book does not read like the usual academic tome. He concentrates not on theory or interpretation but on the remarkable story he has to tell. Along the way, he draws an illuminating portrait of black life in three cities...He describes the activities of fugitives and would-be fugitives, their encounters with racism and with the kindness of antislavery strangers as well as with slave-catchers, abolitionist lawyers and politicians. Not least, he charts a subtle map of race relations, of the various ways that blacks were perceived and received by the different white communities they encountered. -- Richard Bernstein New York Times Through obsessive sleuthing, the author...has brilliantly brought Minkins back to life. Collison began with little more than the records of the case and contemporary newspaper accounts. He mastered the literature of slavery and the histories of the three cities in which Minkins lived...[A] full-blown biography of an ordinary African American man or woman is a rarity. Only an exceptional author would dare take on such a daunting task, and Shadrach Minkins has been well served by his biographer. -- Stuart Seely Sprague Washington Post [Collison's book] is a story told wonderfully well...[and] a triumph of research and persistence. -- Abdulrazak Gurnah Times Literary Supplement [Shadrach Minkinsis] packed with detail about life in 19th century America. Statistics dominate, with a multitude of facts and figures supplied in the course of the book...The enthusiasm of the author and his clear writing style ensure this is an easily readable and engrossing story. Collison moves skillfully between close detail of Minkins's escape and the broader picture of African American life in America and Canada and as he does so the reader is infected with Collison's enthusiasm and interest. -- Janice Burrow American Studies in Europe [UK] Gary Collison...has combed archives and old newspaper clippings for details of [this] little-known incident. His story sweeps in such familiar characters as Daniel Webster and Frederick Douglass, along with the forgotten or anonymous black Bostonians who saved Shadrach Minkins, all of them caught in the swirling currents of Boston's anti-slavery movement...[I]t is hard not to get caught up in this improbable saga. -- Wil Haygood Boston Sunday Globe Collison [is a] diligent historian and resourceful storyteller, and from a few archival threads...has embroidered an elaborate contextual cloth...Though driven by the biographical impulse, Shadrach Minkins [is]...best judged as [an] archival slice of American life during a most troubled time. -- Leonard Cassuto American Literature What Gary Collison has done is to rescue Shadrach Minkins anew, to transform him from a historical footnote to an individual with a story worth telling...Shadrach Minkins is a remarkable book. Collison has mined the sources available to him in the United States and Canada to write a compelling biography of an ordinary man caught up in extraordinary events. -- Julia Winch New England Quarterly [T]his is a first-rate historical detective story and a rich portrait of black life in three cities. What Collison was able to learn about Shadrach Minkins is impressive...In the course of following Minkins' shadow through wills, census and tax records, legal documents, newspapers, memoirs, and even oral tradition, Collison relates much about slave life in antebellum Norfolk, the operation of the so-called Underground Railroad, the politics surrounding the 1850 Fugitive Slave Act and its varied reception in the North, the black abolitionists of Boston, and the community of African-American emigres in Montreal. -- John M. Coski Richmond Times-Dispatch [A] terrific new book...This obscure story of the first slave arrested in Boston after passage of the Fugitive Slave Law of 1850 crackles with historical parallels. -- J. Peder Zane Raleigh News & Observer Shadrach Minkins was the first runaway slave to be arrested under the Fugitive Slave Law of 1850. Gary Collison traces the life of this rather ordinary individual--who was rescued from the courthouse by a band of Boston black men shortly after his arrest and then disappeared--from this early years as a slave in Virginia to his career as a free man in Montreal. Part history, part detective story, this outstanding portrait of black life in 19th-century America is now available in paperback form; it would be a bargain at any price. Dallas Morning News Because of [Collison's] painstaking work, a life has been rescued from obscurity, and a small piece of American as well as African-American history has been resurrected. -- Paula Barnes Newport News Daily Press In telling Minkins' story, Collison has drawn on little known sources of Norfolk and national African-American history. As a consequence, a careful reading of his text and particularly the copious notes that he has appended to each chapter will provide any serious student of American history with fascinating offbeat insights that have formerly been unavailable. -- George Holbert Tucker The Virginian-Pilot [Collison] has painted for us a fascinating portrait of African American life in slavery and freedom at the time of the Fugitive Slave Law...This book will be useful not only to the average reader interested in fugitive slave accounts but also to researchers seeking new avenues of information for African American and African Canadian history. It is entertaining and well written, demonstrating how thorough research, coupled with an author's deep personal interest in the subject, can combine to make a scholarly history book that is also a good read. -- Karolyn Smardz Frost Canadian Historical Review This is a remarkable book. To write a biography of an illiterate man, born in slavery, who successfully escaped and left virtually no paper trail of his life is no mean task. Yet Gary Collison did exactly that. The author's scholarly training in literary criticism enabled him to fill in the blanks without distorting the subject matter. Indeed, the book is more than a biography. It is a carefully researched account of the environment and experiences of those fugitive slaves who found their way to Canada. It is based on large amounts of original material, including census reports, newspaper accounts, county records and manuscripts, as well as scholarly secondary sources...Collison has succeeded in telling a story that is both fascinating and authentic. By avoiding myths and unverifiable stories he contributes a plausible addition to the historical picture while telling the story of Shadrach Minkins. -- Larry Gara Georgia Historical Quarterly An absorbing account of one man's escape from slavery in Virginia, his precarious freedom in Boston, his recapture by slave catchers and his extraordinary rescue and flight to Montreal. This is historical detective work at its best, gripping and dramatic. This masterly study by an English professor pieces together the splinters of Shadrach Minkins' life, crafting an intensely human portrait of one man's efforts to claim his freedom and himself. This powerful story...is a signifier of an entire people's travail in this nation, their challenges to end an oppressive social system, and their uncertain place in the land of their birth...Collison's compelling narrative situates Minkins' odyssey within the context of the abolitionist movement and the larger political currents in the nation...The result is a major contribution to the history of black resistance, unembroidered and free of romantic condescension. -- Colin A. Palmer Reviews in American History The author conveys the political ramifications of the Fugitive Slave Law and the reactions of the black community of Boston, the abolitionists of New England, and individual slaves to the problems of returning runaway slaves to the South. Collison's work should be required reading for anyone interested in African American history. Library Journal [Collison] has pieced together scattered fragments of evidence to add depth to our understanding of Minkins himself and the black (and white) communities he lived in, first in Norfolk, Virginia, then Boston, and finally Montreal. Minkins' escape was more than a challenge to the Southerner who 'owned' him; it threatened leaders like presidential aspirant Daniel Webster, whose carefully constructed Compromise of 1850 held the Union together by conceding--and providing federal government support for--slaveholders' 'property' rights. Shadrach Minkins is a vivid re-creation of a little-known 1851 incident that sheds light on larger issues. Booklist A lively and engaging account of a fugitive slave that also offers a glimpse into the painstaking process of historical inquiry...Atmospheric, highly readable, and instructive; this is first-rate history. Kirkus Reviews

Preiswert lesen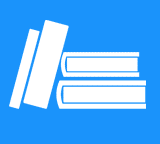 Kunden, die diesen Artikel gekauft haben, kauften auch
Kundenbewertungen zu Gary Collison "Shadrach Minkins: From Fugitive Slave to Citizen"
Diese Artikel könnten Sie auch interessieren
Kontakt
+49 (0)40
4223 6096
Wir helfen Ihnen gerne:
Mo. - Fr. 8.00 - 20.00 Uhr
Sa.: 10.00 - 18.00 Uhr

(Kostenpflichtige
Rufnummer -
Kosten abhängig
von Ihrem Anbieter)
Chat
Zuletzt angesehene Artikel