Slobodan Milosevic and the Destruction of Yugoslavia
Sprache: Englisch.
Lieferbar innerhalb von zwei Wochen
Buch
€ 73,49

*
inkl. MwSt.
Dieses
Buch
ist auch verfügbar als:
Produktdetails
Titel: Slobodan Milosevic and the Destruction of Yugoslavia
Autor/en: Louis Sell

ISBN: 0822328550
EAN: 9780822328551

Sprache: Englisch.

Duke University Press
22. Februar 2002 - gebunden - 432 Seiten
A political biography of Slobodan Milosevic by a diplomatic insider.


Chronology; Introduction; 1. The Young Milosevic and the Yugoslavia he Destroyed; 2. The Rise of Milosevic; 3. Milosevic Takes Kosovo; 4. A New Tito?; 5. All Serbs in One State; 6. Milosevic at War; 7. Milosevic and the Politics of Power; 8. Man of Peace; 9. Dayton; 10. Milosevic Loses Kosovo; 11. War Criminal; 12. The End; Notes; Bibliography

Louis Sell is a retired Foreign Service Officer who served twenty-eight years with the U.S. Department of State. He spent eight years in the former Yugoslavia with both the Department of State and non-governmental organizations. From 1995-1996 he served as Political Deputy to the first High Representative for Bosnian Peace Implementation. In that capacity, Sell attended the Dayton Peace Conference and participated in the first year of implementation of the Dayton accords. In 2000 he served as Kosovo Director of the International Crisis Group. He currently teaches at the University of Maine at Farmington.

"The great strength of Slobodan Milosevic and the Destruction of Yugoslavia is that it is written with internal as well as external knowledge... It is this combination which enables Sell to tell us a good deal not only about the murderer and his wife, but also about their victim, Yugoslavia... Bringing together internal as well as external knowledge, a lively writing style and sharp, sophisticated judgements, Louis Sell has produced a book which will be valued by students of Yugoslavia and will be an excellent introduction to those not yet familiar with that country's tragic destruction." Times Literary Supplement, November 8, 2002 "Sell, a former US diplomat, kicks off his riveting biography in Kosovo in April 1987 with Milosevic's famous pledge to rioting Serbs that "no one will ever beat this people again"...best [book] yet to explain in English how Milosevic operated and ended up behind bars as the first head of state to be charged with genocide." The Guardian, 26 October, 2002 " ... the most comprehensive and up-to-date account of the war so far published in English." The Economist, July 20 2002 "It will be decades until someone can begin to write a history of the Balkans conflicts of the last decade of the twentieth century. Until then, few accounts will be more valuable than Louis Sell's first-hand account of the twelve years of Slobodan Milosevic from his conversion to nationalism in Kosovo to his transfer to the International Tribunal in The Hague. As very few others, Louis Sell has been on the different scenes of the conflicts, met the different actors, seen the drama from different perspectives and been able to put the pieces together. He has written a highly readable and most interesting book."-Carl Bildt "Louis Sell brings to his fascinating study of the Serbian tyrant a deep experience in the Balkans, an authority based on his own participation in some of the events he describes, and a keen analytical eye. This is a first rate book."-Warren Zimmermann, United States Ambassador to Yugoslavia, 1989-1992 Library Journal calls the book >"especially timely" in light of the ongoing war crimes trial of Milosevic in The Hague. They recommend the book for most libraries. >Kirkus Reviews calls the book "an important contribution to the >literature surrounding the disintegration of Yugoslavia and the >ethnic wars that followed," Foreign Affairs writes, "More than a biography, this book provides a compact, coherent review of the sad >drama that occupied so much of the West's attention in the 1990s." "Sell is authoritative on Milosevic's fall from power... [He] clearly >knows the territory." Boston Globe, Mary H. Meier "... the most comprehensive and up-to-date account of the war so far published in English."-- The Economist, 20 July 2002 "The great strength of Slobodan Milosevic and the Destruction of Yugoslavia is that it is written with internal as well as external knowledge... It is this combination which enables Sell to tell us a good deal not only about the murderer and his wife, but also about their victim, Yugoslavia... Bringing together internal as well as external knowledge, a lively writing style and sharp, sophisticated judgements, Louis Sell has produced a book which will be valued by students of Yugoslavia and will be an excellent introduction to those not yet familiar with that country's tragic destruction."--Times Literary Supplement, November 8, 2002 "Sell, a former US diplomat, kicks off his riveting biography in Kosovo in April 1987 with Milosevic's famous pledge to rioting Serbs that "no one will ever beat this people again"... best [book] yet to explain in English how Milosevic operated and ended up behind bars as the first head of state to be charged with genocide."--The Guardian, 26 October, 2002

Gedruckte Welten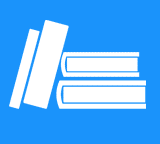 Kunden, die diesen Artikel gekauft haben, kauften auch
Kundenbewertungen zu Louis Sell "Slobodan Milosevic and the Destruction of Yugoslavia"
Diese Artikel könnten Sie auch interessieren
Kontakt
+49 (0)40
4223 6096
Wir helfen Ihnen gerne:
Mo. - Fr. 8.00 - 20.00 Uhr
Sa.: 10.00 - 18.00 Uhr

(Kostenpflichtige
Rufnummer -
Kosten abhängig
von Ihrem Anbieter)
Chat
Zuletzt angesehene Artikel