Surviving Through the Days: Translations of Native California Stories and Songs; A California In…
Sprache: Englisch.
Lieferbar innerhalb von zwei Wochen
Taschenbuch
€ 29,49

*
inkl. MwSt.
Produktdetails
Titel: Surviving Through the Days: Translations of Native California Stories and Songs; A California Indian Reader
Autor/en: Darryl Babe Wilson, Loren Bommelyn

ISBN: 0520222709
EAN: 9780520222700

Sprache: Englisch.

Herausgegeben von Herbert W. Luthin
UNIV OF CALIFORNIA PR
Juni 2002 - kartoniert - 630 Seiten
An annotated anthology of classic and contemporary works of Native Californian oral literature in translation, featuring selections from this state's many distinct native cultures.

List of Illustrations List of Tables Acknowledgments Pronunciation Guide Song from the myth "Kwikumat Became Sick," Quechan General Introduction Making Texts, Reading Translations Part 1. Selections "Creation Songs," Cupeno 1. Kwaw Labors to Form a World Atsugewi, 1996 Northwestern California Doctor dance song, Yurok 2. Test-ch'as (The Tidal Wave) Tolowa, 1985 3. "The Young Man from Serper" and Other Stories Yurok, 1951, 1985-1988 4. Coyote and Old Woman Bullhead Karuk, circa 1930 5. The Devil Who Died Laughing Karuk, 1950 6. "The Boy Who Grew Up at Ta'k'imilding" and Other Stories Hupa, 1963-1964 7. The Bear Girl Chimariko, 1921 North-Central California Spell said by a girl desirous of getting a husband, Northern Yana 8. How My Father Found the Deer Achumawi, 1970 9. Naponoha (Cocoon Man) Atsugewi, 1931 10. A Story of Lizard Yahi, 1915 11. A Selection of Wintu Songs Wintu, 1929-1931 12. Loon Woman: He-who-is-made-beautiful, She-who-becomes-loon Wintu, 1929 13. Four Songs from Grace McKibbin Wintu, circa 1982 14. How I Became a Dreamer Nomlaki, 1935 15. Mad Bat Maidu, circa 1902 16. Creation Eastern Pomo, 1930 17. The Trials of Young Hawk Southern Pomo, 1940 18. The Woman Who Loved a Snake Cache Creek Pomo, 1988 19. The Dead People's Home Lake Miwok, 1980 South-Central California Excerpt from "The Ciq'neq' Myth," Ventureno Chumash 20. Two Stories from the Central Valley "Visit to the Land of the Dead": Chawchila Yokuts, 1931 "Condor Steals Falcon's Wife": Yowlumni Yokuts, 1930 21. The Contest between Men and Women Tubatulabal, circa 1932 22. The Dog Girl Ineseno Chumash, 1913 Southern California Excerpt from an account of "The Soul," Quechan 23. The Creation Serrano, 1963 24. A Harvest of Songs from Villiana Calac Hyde Luiseno, 1988-1992 25. From "The Life of Hawk Feather": The Bear Episodes Cupeno, 1962 and 1920 26. In the Desert with Hipahipa Mojave, 1902 27. An Account of Origins Quechan (Yuma), 1908 Part 2. Essays on Native California Languages and Oral Literatures "When I Have Donned My Crest of Stars," Kiliwa A Brief History of Collection "Women's Brush Dance Song," Luiseno Notes on Native California Oral Literatures Funeral speech, Quechan Notes on Native California Languages Maps Bibliography Acknowledgments of Permissions Index

Herbert W. Luthin is an Associate Professor in the English Department at Clarion University.

"This unique and original book sets the standard for such volumes. I can't see anyone coming along for quite some time who would be able to supersede it or top it for quality and inclusiveness."-Brian Swann, editor of Coming to Light; "It is a masterful treatment of oral literature...a wonderful combination of great verbal art and sound scholarship, carefully crafted so that the collection begins and ends with a powerful creation tale."-Leanne Hinton, author of Flutes of Fire; "Since each of the contributing specialists has first-hand familiarity with the material, the translations are of unusual authenticity and the annotations are of unusual insightfulness. Luthin's own introductory sections are especially vivid and well-informed."-William Bright, author of A Coyote Reader

Preiswert lesen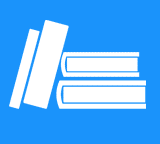 Kunden, die diesen Artikel gekauft haben, kauften auch
Kundenbewertungen zu

Darryl Babe Wilson,…

"

Surviving Through the Days: Translations of Native Californ…

"
Diese Artikel könnten Sie auch interessieren
Kontakt
+49 (0)40
4223 6096
Wir helfen Ihnen gerne:
Mo. - Fr. 8.00 - 20.00 Uhr
Sa.: 10.00 - 18.00 Uhr

(Kostenpflichtige
Rufnummer -
Kosten abhängig
von Ihrem Anbieter)
Chat
Zuletzt angesehene Artikel
Entdecken Sie mehr