A Taste of Cuba: Recipes from the Cuban-American Community
Sprache: Englisch.
Vorbestellbar
Taschenbuch
€ 19,99

*
inkl. MwSt.
Produktdetails
Titel: A Taste of Cuba: Recipes from the Cuban-American Community
Autor/en: Linette Creen

ISBN: 0452270898
EAN: 9780452270893

Sprache: Englisch.

PLUME
Juni 1994 - kartoniert - 336 Seiten
It is said that Cuban food reflects the Cuban spirit-a hearty appetite for the sweetness and richness of life, and a respect for tradition spiced with the spark of adventure. Here are enticing spiced fish and seafood dishes: sweet, creamy flans; savory paella; warm, hearty black beans and rice; and tropical rum drinks. You'll find almost 200 recipes for appetizers, soups, salads, breads, entrees, vegetables, desserts, and drinks that celebrate the colorful cuisine of Cuba, bringing its flavorful, tropical tastes to your table. Cuban cooking honors the melding of Spanish, Portuguese, and indigenous Cuban culinary traditions in dishes that have become uniquely Cuban. There are many recipes for authentic Cuban specialties, such as pasteles (spiced meat patties), tostones (fried green plantains), churros (fried dough with sugar), and refreshing batidos (fruit milkshakes), as well as gourmet-style recipes for the contemporary Caribbean dishes found in Cuban restaurants. Included too, is an invaluable guide to finding uniquely Cuban ingredients, such as plantain, yucca, malaga, and calabaza.

A Taste of Cuba is flavorsome testimony to the ever-growing popularity of Cuban cuisine!

A Taste of CubaForeword, by Felipe Rojas-Lambardi
Introduction
The Elements of Cuban Cuisine
Special Ingredients
AppetizersShrimp in Garlic Wine Sauce
Sausage Empanadas with Pimento Salsa
Plantain Croquettes with Tomato-Cilantro Vinaigrette
Sweet Rum Shrimp
Escabeche
Spicy Crab Cakes with Papaya Chutney
Papaya Chutney
Mayonnaise
Fried Shrimp with Coconut-Beer Batter and Orange Cocktail Sauce
Conch Fritters with Cilantro Dipping Sauce
Fruit Salad with Lemon-Lime Dressing
Soups
Fish Stock
Chicken Stock
Beef Stock
Sweet Plantain Soup
Traditional Black Bean Soup
Chilled Yuca Soup
Cream of Garlic Soup with Cilantro
Garlic-Tomato Soup
Galician Potage
Cold Cucomber and Avacado Soup
Shrimp, Corn, and Potato Soup
White Bean and Tomato Soup
Conch Chowder
Chicken and Rice Soup
Red Bean Soup
Sweet and Spicy Calabaza Soup
Vegetable Soup with Lentils and Rice
Fruits and Vegetables
Fried Sweet Plantains
Mashed Green Plantains
Tostones
Yuca with Garlic Sauce
Calabaza Fritters
Boniatos
Ajiaco
Fresh Corn and Red Pepper Tamales
Peppers Stuffed with Spanish Sausage, Rice, and Tomato
Vegetable and Cheese Omelet
Avocados with Vinaigrette
Rice and Beans
Long-Grain White Rice
Black Beans
Black Beans and Rice
Yellow Rice
Yellow Rice and Peas
Rum-Flavored Black Beans and Rice
Marinated Black Bean Salad
Spicy Black Beans with Tomatoes, Onions, and Peppers
Red Beans and Rice
Sweet Baked White Beans and Pork
Tri-Colored Bean Salad with Bacon Dressing
Chilled Lentil Salad with Spicy Vinaigrette
Honey-Rum Baked Black Beans
Black Bean Flan
Black Bean Chili
Mold of Yellow RIce with Shrimp, Scallops, and Red Pepper
Beef
Ropa Vieja
Achiote Oil
Picadillo
Oxtail Stew
Palomilla Steak
Baked Yuca Stuffed with Shredded Beef
Cuban Pot Roast
Tamale Pie with Sweet and Spicy Meat Filling
Spicy Stuffed Peppers with Tomato Sauce
Meat-and-Onion-Stuffed Turnovers
Pasteles
Flank Steak with Port Wine Marinade
Rolled Stuffed Steak
Pork
Braised Loin of Pork with Papaya
Pork Tenderloin Sauteed with Bitter Orange and Garlic
Baby Back Ribs with Spicy Papaya Sauce
Homemade Spanish Sausage
Cider-and-Mango-Roasted Ham
Roast Pork with Peppered Black Bean Sauce
Spicy Ham and Potato Croquettes
Pork Tails
Pork Chops in Wine Sauce
Fried Pork and Onion Patties
Grilled Garlic Pork
Cornmeal-and-Raisin-Stuffed Pork Chops
Hot Pepper Pork Chops with Creamy Gravy
Sweet and Sour Papaya Pork
Cuban-Chinese Roast Loin of Pork
Poultry
Chicken and Rice
Chicken and Rice Stew
Breast of Chicken Al Ajillo
Spicy Chicken Sauté with Vegetables and Papaya
Coconut-Stuffed Chicken Breasts with Light Cream Sauce
Country Baked Chicken
Chicken Croquettes with Sautéed Onions and Peppers
Roasted Chicken with Papaya Glaze
Roasted Game Hens with Bitter Orange Glaze
Sweet and Spicy Cilantro Chicken
Golden Baked Chicken with Tomatoes, Olives, and Capers
Crispy Fried Marinated Chicken
Garlic-Marinated Roasted Chicken
Pastel de Maíz
Sofrito Grilled Chicken
Sofrito Sauce
Seafood
Pan-Fried Grouper with Almonds
Salt Cod, Island Style
Baked Salt Cod
Black-Bean-Steamed Snapper
Tuna Steak with Sweet Red Pepper Sauce
Snapper in Coconut Sauce
Lobster and Red Peppers in a Rice Mold
Broiled Dolphin with Sweet Red Pepper and Papaya Chutney
Shrimp Creole
Marinated Conch Salad
Seafood Stew
Breaded Shrimp with Tomato-Caper Salsa
Snapper with Saffron Sauce
Pompano with Shrimp Sauce
Spicy Grilled Tuna
Snapper Grilled in Foil with Cilantro, Tomato, and Onion
Poached Pompano with Orange-Rum Sauce
Shrimp with Black Bean Sauce
Bread
Cassava Bread
Cuban Bread
Tomato-Pimento Bread
Cheese Bread
Cassava Rolls
Sweet Plantain Bread
Papaya and Raisin Bread
Almond-Raisin Bread
Orange Bread
Spicy Cornbread with Green Chilies
Churros
Sweet Cornbread
Cornmeal Bread
Coconut Muffins
Spicy Red Pepper Muffins
Garlic-Onion Dinner Muffins
Mango Butter
Desserts
Diplomatic Pudding
Tradtional Flan
Coconut-Rum Flan
Country-Baked Almond Flan
Plantain Custard
Frozen Rum Mousse
Baked Rum-Raisin Pudding
Classic Rice Pudding
Old-Fashioned Cornmeal Pudding
Bacon from Heaven
Fried Yuca Dough with Almond Syrup
Almond Cookies
Fresh Coconut and Banana Melt Cream Pie
Sponge Caked with Rum
Vanilla Bean Ice Cream
Flaming Banana Custard
Coconut Ice Cream
Mango Ice Cream
Pineapple Ice Cream
Guava Ice Cream
Beveraged
Cuban Coffee
Cuban Coffee with Milk
Iced Cuban Coffee
Hot Chocolate Coffee
Rum-Spiked Coffee
Papaya-Banana Batido
Guava Batido
Papaya-Manog Batido
Spiced Calypso Punch
Coconut Milk
Coconut Water
Cuba Libre
Presidente
Mojito
Rum Cocktail
Cuban Cocktail
Cuban Special
Rum Swizzle
Super Rum Swizzle
Lime Daiquiri
Mango Daiquiri
Peach Daiquiri
Pineapple Daiquiri
Banana Daiquiri
Piña COlada
Yellow Bird
Rum and Coconut Water
Cold Rum Toddy
Hot Rum Toddy
Rum Punch
Planter's Punch
Milk Punch
Sangría
A Holliday Feast
Roast Suckling Pig
Roasted Boniatos
Roasted Sweet Onions
Orange-Raisin Cornmeal Stuffing
Sautéed Butter-Rum Plantains
Paella
Rum Rice Pudding
Index



Linette Creen is the author of The Jewel Lake Seafood Market Cook Book and A Taste of Cuba, among others. When Creen, now the mother of three and a resident of Greenwich, CT, was just 18 years old, she opened a seafood store in Alaska.

Felipe Rojas-Lombardi was a Peruvian-born chef who helped bring a Spanish and Caribbean influence into America's haute cuisine repertory. He died in 1991.

Preiswert lesen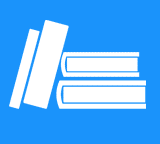 Kunden, die diesen Artikel gekauft haben, kauften auch
Kundenbewertungen zu Linette Creen "A Taste of Cuba: Recipes from the Cuban-American Community"
Diese Artikel könnten Sie auch interessieren
Kontakt
+49 (0)40
4223 6096
Wir helfen Ihnen gerne:
Mo. - Fr. 8.00 - 20.00 Uhr
Sa.: 10.00 - 18.00 Uhr

(Kostenpflichtige
Rufnummer -
Kosten abhängig
von Ihrem Anbieter)
Chat
Zuletzt angesehene Artikel