Tess of the d'Urbervilles: A Pure Woman
Modern Library. Sprache: Englisch.
Lieferbar innerhalb von zwei Wochen
Taschenbuch
€ 9,49

*
inkl. MwSt.
Produktdetails
Titel: Tess of the d'Urbervilles: A Pure Woman
Autor/en: Thomas Hardy

ISBN: 0375756795
EAN: 9780375756795

Modern Library.
Sprache: Englisch.

MODERN LIB
März 2001 - kartoniert - 544 Seiten
Etched against the background of a dying rural society, Tess of the d'Urbervilles was Thomas Hardy's 'bestseller,' and Tess Durbeyfield remains his most striking and tragic heroine. Of all the characters he created, she meant the most to him. Hopelessly torn between two men—Alec d'Urberville, a wealthy, dissolute young man who seduces her in a lonely wood, and Angel Clare, her provincial, moralistic, and unforgiving husband—Tess escapes from her vise of passion through a horrible, desperate act.

'Like the greatest characters in literature, Tess lives beyond the final pages of the book as a permanent citizen of the imagination,' said Irving Howe. 'In Tess he stakes everything on his sensuous apprehension of a young woman's life, a girl who is at once a simple milkmaid and an archetype of feminine strength. . . . Tess is that rare creature in literature: goodness made interesting.'

Now Tess of the d'Urbervilles has been brought to television in a magnificent new co-production from A&E Network and London Weekend Television. Justine Waddell (Anna Karenina) stars as the tragic heroine, Tess; Oliver Milburn (Chandler & Co.) is Angel Clare; and Jason Flemyng is Alec d'Urberville. The cast also includes John McEnery (Black Beauty) as Jack Durbeyfield and Lesley Dunlop (The Elephant Man) as Joan Durbeyfield. Tess of the d'Urbervilles is directed by Ian Sharp and produced by Sarah Wilson, with a screenplay by Ted Whitehead; it was filmed in Hardy country, the beautiful English countryside in Dorset where Thomas Hardy set his novels.


From the eBook edition.


Thomas Hardy was born on June 2, 1840, in a thatched-roof cottage in upper Bockhampton, Dorset, England, a prophetic birthplace that lay in the center of 'Wessex,' the fictional region of southwest England which would serve as the backdrop for his novels. The eldest son of a prosperous builder and stonemason, Hardy was educated at the village school and apprenticed at the age of sixteen to local architect and church restorer John Hicks. In 1862 he went to London to pursue his architectural career; he also began writing at this time. Hardy returned to Dorset in 1867 to become assistant to John Hicks and wrote his first novel, The Poor Man and the Lady, of which only fragments remain. Although George Meredith, who was reader for Chapman & Hall publishers, advised against its publication, he encouraged Hardy to keep writing, preferably a story with a more complicated plot. Over the next several years he produced three more novels: Desperate Remedies (1871) and Under the Greenwood Tree (1872) were published anonymously, but A Pair of Blue Eyes (1873) bore the author's name.

In November 1872, Leslie Stephen, the distinguished critic and editor, wrote to Hardy inviting him to contribute a novel for serialization in the Cornhill Magazine, a prestigious monthly that had published the work of such established writers as Anthony Trollope. Hardy accepted and in his letter to Stephen added that 'the chief characters would probably be a young woman-farmer, a shepherd, and a sergeant of cavalry.' He wrote Far from the Madding Crowd both in and out of doors at Bockhamptom as if possessed. 'Occasionally without a scrap of paper at the very moment when [I] felt volumes . . . [I] would use large dead leaves, white chips left by the woodcutters, or pieces of stone or slate that came to hand,' Hardy later recalled. Published anonymously in 1874, Far from the Madding Crowd sold out in just over two months and marked the turning point in Hardy's literary career. As Virginia Woolf later noted: 'The subject was right; the method was right; the poet and the countryman, the sensual man, the sombre reflective man, the man of learning, all enlisted to produce a book which, however fashions may chop and change, must hold its place among the great English novels.'

The success of Far from the Madding Crowd in 1874 encouraged Hardy to abandon architecture and devote himself entirely to the craft of fiction. His next novel, The Hand of Ethelberta (1876), also appeared in the Cornhill Magazine but did not repeat the success of its predecessor. In 1874 Hardy married Emma Lavinia Gifford, and the couple soon settled in an idyllic cottage overlooking the Dorset Stour, at Sturminster Newton, where Hardy wrote The Return of the Native (1878). In 1878 he moved to London. Although he became a well-known figure in literary circles and was considered a catch for hostesses, Hardy wrote three disappointing 'minor' novels during his years there: The Trumpet-Major (1880), A Laodicean (1881), and Two on a Tower (1882). This fallow period in his career seemed to lift in 1885 with his return to Dorset to live at Max Gate. Over the next three years he published The Mayor of Casterbridge (1886), which many regard as his greatest tragic novel, The Woodlanders (1887), and his first collection of short stories, Wessex Tales (1888). In 1891 Tess of the d'Urbervilles appeared, and in 1895 Hardy's final novel, Jude the Obscure, came out. The book sent shock waves of indignation rolling across Victorian England. It was denounced as pornography and subjected the author to an avalanche of abuse. Hardy's disgust at the public's reaction led him to announce in 1896 that he would never again write fiction.

During the remaining years of his life, Hardy devoted himself to poetry, publishing his first book of verse, Wessex Poems, in 1898. A second collection, Poems of the Past and Present, appeared in 1901. Over the next five years Hardy wrote The Dynasts, an epic drama about the Napoleonic War. In 1912 he made a final revision of his novels for the authoritative Wessex Editions. Hardy's wife died suddenly the same year. In February 1914 he married his longtime secretary, Florence Emily Dugdale. Over the next decade Hardy continued to write poetry and to work on his autobiography, The Early Life of Thomas Hardy, which was supposedly authored by his second wife and published posthumously. Thomas Hardy died in Dorset on January 11, 1928. His heart was buried in the Wessex countryside in the parish churchyard at Stinsford; his ashes were placed next to those of Charles Dickens in the Poets' Corner of Westminster Abbey.

Preiswert lesen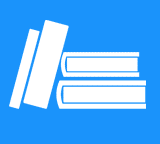 Kunden, die diesen Artikel gekauft haben, kauften auch
Kundenbewertungen zu Thomas Hardy "Tess of the d'Urbervilles: A Pure Woman"
Diese Artikel könnten Sie auch interessieren
Kontakt
+49 (0)40
4223 6096
Wir helfen Ihnen gerne:
Mo. - Fr. 8.00 - 20.00 Uhr
Sa.: 10.00 - 18.00 Uhr

(Kostenpflichtige
Rufnummer -
Kosten abhängig
von Ihrem Anbieter)
Chat
Zuletzt angesehene Artikel