Time Out: Using Visible Pull Systems to Drive Process Improvement
Sprache: Englisch.
Lieferbar innerhalb von zwei Wochen
Buch
€ 50,49

*
inkl. MwSt.
Produktdetails
Titel: Time Out: Using Visible Pull Systems to Drive Process Improvement
Autor/en: Wayne K. Smith

ISBN: 0471192147
EAN: 9780471192145

Sprache: Englisch.

JOHN WILEY & SONS INC
Januar 1998 - gebunden - 288 Seiten
Time Out introduces a revolutionary process, Visible Pull, for integrating the new world-class management tools aimed at cycle time reduction, quality improvement, and optimum customer service. Many leading companies— DuPont, Union Carbide, and International Specialty Chemicals— have seen significant benefits from its application. Typical benefits have included a 10 to 20 percent gain in capacity, a 30 to 40 percent reduction in inventory, a 50 percent reduction in cycle time, and more. In this authoritative new book, one of Visible Pull's pioneers describes the development of Visible Pull and lays out a detailed roadmap for applying it to your own unique business. With thirty years of hands-on experience, Wayne Smith knows the obstacles that can impede improvement in a plant. Here, he outlines the changes in philosophy and behavior that must take place before progress can be made. Smith differentiates between the traditional, inefficient "push" scheduling, where forecasts are made and everyone pushes material forward to meet the schedule, and the Pull Systems, which limit and control production based on downstream demand. With Visible Pull, workstations act in concert with one another, which in turn enables the company to better allocate resources, build a culture of teamwork, and link time-on-line to business goals. In a series of five logical, carefully structured segments, Smith takes you step-by-step through the entire Visible Pull process, including: Making the Decision— helps you decide if Visible Pull is appropriate for your organization through a high-level overview of its goals, resource requirements, and potential benefits Assessing and Planning— explains how to identify and assess opportunities for improvement, choose the right tools, and develop a specific plan for change Pull Systems— demonstrates how to use Pull Systems as the primary tool for managing time in a process and how to apply them to your specifi

MAKING THE DECISION. An Overview. The Foundation for Cycle Time. A Process Overview. How Will We Know When We're Done? ORGANIZATION AND METRICS. The Process Industry and the "We're Different" Syndrome. Organizing For a Time Implementation. Performance Metrics. Other Organizational Tasks. ASSESSING AND PLANNING. Getting Started with the Core Team. Cycle Time Mapping. Simulation Modeling. Assessing Opportunity. Other Tools in the Toolbox. The Business Plan. PULL SCHEDULING. The Pull Concept. Pull Adaptations for the Process Environment. Designing Pull Systems. Additional Design and Management Considerations. VISIBLE MANAGEMENT AND CONTINUOUS IMPROVEMENT. Visible Management. Linking Visible Management with Continuous Improvement. Management Structure. The Benchmarks. Notes. Bibliography. Index.

WAYNE SMITH is the founder of Process/Time Management, a consulting management firm active in the development and application of cycle time techniques. Mr. Smith previously worked at DuPont, serving in the full range of plant management assignments as Manufacturing Manager for the Industrial Films Division, and ended his DuPont career as Corporate Manager of Continu-ous Flow Manufacturing. He is a frequent guest speaker at industrial conferences, including the American Society for Quality Control, the Association for Manufacturing Excellence (AME), and the Institute of Industrial Engineers. About the NAM The National Association of Manufacturers is the nation's largest broad-based industrial trade association. Its more than 14,000 member companies and subsidiaries, including more than 10,000 small manufacturers, are located in every state and produce roughly 85 percent of U.S. manufactured goods. Through its member companies and affiliated associations, the NAM represents every industrial sector, 185,000 businesses, and more than 18 million employees. The NAM is headquartered in Washington, D.C., and has regional offices across the country. For more information on the NAM, call David W. Walker, Assistant Vice President, Marketing and Member Services, at (202) 637-3186.

Gedruckte Welten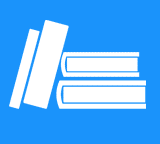 Kunden, die diesen Artikel gekauft haben, kauften auch
Kundenbewertungen zu Wayne K. Smith "

Time Out: Using Visible Pull Systems to Drive Process Impro…

"
Diese Artikel könnten Sie auch interessieren