To 'Joy My Freedom
Southern Black Women's Lives and Labors After the Civil War…
Lieferbar innerhalb von zwei Wochen
Taschenbuch
€ 25,49

*
inkl. MwSt.
Produktdetails
Titel: To 'Joy My Freedom
Autor/en: Tera W. Hunter

ISBN: 0674893085
EAN: 9780674893085

Southern Black Women's Lives and Labors After the Civil War.
15 halftones; 2 maps, 3 tables.
Sprache: Englisch.

Harvard University Press
28. August 1998 - kartoniert - 322 Seiten
After the American Civil War, southern black women, such as household labourers and washerwomen, constructed their own world of work, play, negotiation, resistance and community organization. This book traces their struggles as they resisted efforts to keep them economically depressed.

Preface Prologue "Answering Bells Is Played Out": Slavery and the Civil War Reconstruction and the Meanings of Freedom Working-Class Neighborhoods and Everyday Life "Washing Amazons" and Organized Protests The "Color Line" Gives Way to the "Color Wall" Survival and Social Welfare in the Age of Jim Crow "Wholesome" and "Hurtful" Amusements "Dancing and Carousing the Night Away" Tuberculosis as the "Negro Servants Disease" "Looking for a Free State to Live In" Tables Notes Acknowledgments Index

Tera W. Hunter is Associate Professor of History at Carnegie Mellon University.

The Emancipation Proclamation did not bring freedom to the four million African-Americans who lived in slavery in 1863. Instead, blacks had to claim and define that freedom in tens of thousands of acts of self-assertion during the decades that followed slavery's legal demise. To 'Joy My Freedom vividly depicts one neglected aspect of that struggle by focusing on the lives of urban black women, in particular those who worked as domestic laborers in the post-Civil War South. -- Drew Gilpin Faust New York Times Book Review Tera Hunter's imaginative uncovering of these struggles in Atlanta challenges conventional understandings of what is work and who is a worker. It represents the best of the recent marriage of labor history and cultural studies. It builds on feminist theory, which has expanded the conception of labor to include housework, mother-work, and sex work...Grounded in Atlanta's rise from Sherman's ashes, this is no ordinary community study. It addresses a major theme in Southern history: the contestation between freedom with Emancipation and its violent restriction with disfranchisement and Jim Crow...To restore the voices of the black masses is itself a form of hard work. Hunter's genius is to read against the grain of police reports and planter diaries as well as to mine newspapers to recover stories sometimes only seen through shadows cast on white society. -- Eileen Boris The Nation Historian Tera W. Hunter looks at how black working-class women defined and experienced freedom between the Civil War and the World War I-era 'Great Migration' of blacks northward, a period when they were excluded from electoral politics as well as from most grass-roots union organizing. Hunter shows that these women saw their work as a means to shore up their self-ownership after slavery, rather than as an end in itself. Black women negotiatied work conditions and, when they found these unacceptable, they quit. The dramatic centerpiece of Hunter's book is a threatened strike by black Atlanta washerwomen in the summer fo 1881...To 'Joy My Freedom is a worthwhile read, powerfully evoking the chaos of the Civil War and the transition of black women workers from slave to free and from rural to urban people. It joins a growing canon that points to the development of political consciousness among black working-class women. -- Dale Edwyna Smith Washington Post Book World Tera Hunter's book is a meticulously researched, cogently argued analysis of the 'dialectic of repression and resistance' shaping the lives of African American women in the postbellum South. Better still, it's a terrifically told story--a tale of everyday women doing the radical work of defining and demanding freedom for themselves and their communities in a country largely hell-bent on denying them their rights. -- Cynthia Dobbs San Francisco Examiner & Chronicle Hunter's achievement in bringing these black women's stories to life is remarkable. Scouring newspaper accounts, personal diaries, household records, government reports and political cartoons, Hunter has reconstructed the myths and stereotypes about black female workers in and around Atlanta. In the process, she sheds light on a chapter of American history and the Southern labor movement that has heretofore remained unexamined...To 'Joy My Freedom is a brilliant reconstruction of New South history...Analytical and objective as this work of history is, [it] is also written with such passion that the stories of these women and the events that shaped their lives--and American history--reads like the best fiction. Hunter's work is a tour de force, valuable and prophetic as America continues to struggle with the issues of work, fairness, sex and race. -- Paula L. Woods Atlanta Journal/Constitution In To 'Joy My Freedom, Tera W. Hunter charts the efforts of African-American women in Atlanta to live fulfilling lives despite an all-pervasive racism, which was most terrifying in the city's infamous race riot of 1906...One can only applaud Hunter's efforts to recover the experience of her subjects from obscurity. Times Literary Supplement Tera Hunter's book is an exemplary effort to illuminate the particular history of black women domestic workers in Atlanta. By painstakingly pulling together disparate sources, she fashions a story of resistance and backlash that illustrates how these women bravely attempted to achieve true freedom in the face of attacks on their femininity, the stigma of tuberculosis, and outright mob violence. Her account skillfully integrates the oppressive nature of dominant gender roles, the role of class in intraracial subordination, and disease as stigma, although the reasons for the attachment of this stigma particularly to black washerwomen remains unclear. Overall, Hunter succeeds in showing the complexities of a fifty-year struggle by black women workers, who, in their words, fought "to 'joy my freedom." -- Bayo Holsey Transforming Anthropology To 'Joy My Freedom is a new departure in recent written history of African American women. Here, working-class women take center stage while black middle-class and elite woman are peripheral. For those who fear tackling the history of women whose personal records are few to nonexistent, Tera W. Hunter's book is at once instructive on how to write such a history and an example of a sophisticated blend of labor, social, and cultural history...Rich in detail and told with compassion and understanding, To 'Joy My Freedom fills in the gaps between contemporary histories of slavery and middle-class female uplift reform. Hunter demonstrates that professional skill, exhaustive research, and ingenious use of sources can give voice to people who leave few personal records and who do not show up in organizational minutes. -- Deborah Gray White Journal of American History Tera W. Hunter has written a superb study of the lives and labors of some of the African-American women who struggled through the violent upheaval of emancipation and the crushing imposition of racial segregation in the American South from the Civil War to the 1920s. Hunter's sparkling prose, extensive reading of a wide range of texts, and layered, complex and incisive analysis reveal the work of an impressively humane, imaginative, and mature historian. Her acute descriptions of local conditions and cogent insights into the larger historical context stunningly illuminate the dynamics of race, class, and gender as they played out on the frightening, brutal terrain of southern segregation...Her text constantly engages and re-engages the reader, helping us to imagine the lives of dozens of individuals who walk through the pages of history...This study is a triumph of research, astute analysis, and engaging imagination that deserves to be widely read by students of African-American, labor, and women's studies and of American history. -- Michael Honey American Historical Review At the end of the Civil War newly emancipated women moved to Atlanta to find employment as household labourers and washerwomen. This is a study of the workplace experiences and everyday culture of these black working women in the period until the beginning of World War I. Tracing the ways they constructed their own world of work, culture and community organization, Professor Hunter argues that their experiences and efforts were central to the African-American struggle for freedom and justice. The implementation of Jim Crow laws and segregation from the 1880s onward, however, spurred growing numbers of black working women to migrate to the North. International Review of Social History Hunter offers valuable explorations into the complexities of African American feminine laborers and the contextualization of their lives. She is to be applauded for providing scholars with easier access to source materials, particularly primary sources. An important contribution to suffragist activism, feminist scholarship, and African American studies. Library Journal

Preiswert lesen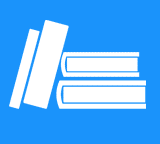 Kunden, die diesen Artikel gekauft haben, kauften auch
Kundenbewertungen zu Tera W. Hunter "To 'Joy My Freedom"
Diese Artikel könnten Sie auch interessieren
Kontakt
+49 (0)40
4223 6096
Wir helfen Ihnen gerne:
Mo. - Fr. 8.00 - 20.00 Uhr
Sa.: 10.00 - 18.00 Uhr

(Kostenpflichtige
Rufnummer -
Kosten abhängig
von Ihrem Anbieter)
Chat
Zuletzt angesehene Artikel