Top Secret Recipes: Sodas, Smoothies, Spirits, & Shakes: Creating Cool Kitchen Clones of America…
Empfohlen ab 18 Jahre. Sprache: Englisch.
Vorbestellbar
Taschenbuch
€ 15,49

*
inkl. MwSt.
Produktdetails
Titel: Top Secret Recipes: Sodas, Smoothies, Spirits, & Shakes: Creating Cool Kitchen Clones of America's Favorite Brand-Name Drinks
Autor/en: Todd Wilbur

ISBN: 0452283183
EAN: 9780452283183

Empfohlen ab 18 Jahre.
Sprache: Englisch.

PLUME
Januar 2002 - kartoniert - 238 Seiten
#1 bestselling Top Secret Recipes series!


Todd Wilbur shares his best-kept secrets for making knockoffs of your favorite drinks-right in your own kitchen and without spending a lot of money. Readers can re-create the delicious taste of America's best-loved brand-name soft drinks, beverages, dessert drinks, mixers, and liqueurs by following Todd's easy, step-by-step instructions. If it comes in a glass, cup, bottle, or mug, it's here for you to clone at home. Discover how to make your own versions of:* 7-Up®
* Starbuck's® Frappuccino®
* Nestea®
* Sunny Delight®
* Dairy Queen® Blizzard®
* McDonald's® Shamrock Shake®
* 7-Eleven® Cherry Slurpee®


Top Secret Recipes Sodas, Smoothies, Spirits, & ShakesIntroduction
Sodas
A&W® Cream Soda
A&W® Root Beer
Coco-Cola®
Orange Slice®
7UP®
Sonic Drive-In® Cherry Limeade
Sonic Drive-In® Strawberry Limeade
Sonic Drive-In® Ocean Water®
Squirt®
T.G.I. Friday's® November Sea Breeze Fling®
T.G.I. Friday's® Strawberry Surprise Fling®
Smoothies
Applebee's® Bananaberry Freeze
Baskin-Robbins® Peach Smoothie
Baskin-Robbins® Strawberry Smoothie
Baskin-Robbins® Strawberry Banana Smoothie
Baskin-Robbins® Wild Berry Banana Smoothie
Jamba Juice® Banana Beery
Jamba Juice® Citrus Squeeze
Jamba Juice® Cranberry Craze
Jamba Juice® Orange-A-Peel
Jamba Juice® Peach Pleasure
Jamba Juice® Strawberries Wild
Orange Julius®
Pinapple Julius®
Strawberry Julius®
Red Robin® Chillin' Mango Smoothie
Red Robin® Groovy Smoothie
Starbucks® Tazoberry® Tea
Starbucks® Tazoberry® & Cream
T.G.I. Friday's® Tropical Oasis Smoothie
Shakes
Arby's® Jamocha Shake
Baskin-Robbins® B.R. Blast
Cappucino
Mocha
Cinnabon® Icescape®
Strawberry
Orange
Mochalatta®
Mochalatta Chill®
Dairy Queen® Blizzard®
Baby Ruth®
Banana Pudding
Banana Split
Berry Banana
Chocolate Chip
Chocolate Chip Cookie Dough
Hawaiian
Whoppin'n'Wild
Yukon Cruncher
Jack in the Box® Oreo® Cookie Shake
McDonald's® Mcflurry®
Butterfinger®
M&M's®
Oreo® Cookie
Reese's®
McDonald's® Shakes
Chocolate
Strawberry
Vanilla
McDonald's® Shamrock Shak®e
Sonic Drive-In® Cream Pie Shakes
Banana
Chocolate
Coconut
Strawberry
Starbucks® Frozen Frappaccino
Coffee
Caramel
Mocha
Wendy's® Frosty
Other Sips
Arizona® Green Tea with Ginseng and Honey
Arizona® Iced Tea with Ginseng
Cinnabon® Strawberry Lemonade
General Foods International Coffees®
Cafe Vienna
French Vanilla Cafe
Hazelnut Belgian Cafe
Suisse Mocha
Viennese Chocolate Cafe
Hawaiian Punch® Fruit Juicy Red
Hot Dog on a Stick® Muscle Beach Lemonade®
Minute Maid® All Natural Lemonade
Nestea® Natural Lemon Flavored Iced Tea
Red Robin® Freckled Lemonade
Red Robin® Strawberry Ecstacy
7-Eleven® Cherry Slurpee®
Snapple® Iced Tea
Cranberry
Diet Lemon
Lemon
Orange
Peach
Rasberry
Strawberry
Sunny Delight®
Yoo-Hoo® Chocolate Drink
Yoo-Hoo® Mix-Ups®
Chocolate-Banana
Chocolate-Mint
Chocolate-Strawberry
Spirits
Schnapps & Liqueurs
Bailey's® Irish Cream
Dekuyper® Thrilla Vanilla® French Vanilla Liqueur
Disaronno® Amaretto
Grand Marnier® Liqueur
Hiram Walker® Anisette Liqueur
Hiram Walker® Creme De Banana Liqueur
Hiram Walker® Creme De Cacao Liqueur
Hiram Walker® Creme De Menthe Liqueur
Hiram Walker® Creme De Strawberry Liqueur
Hiram Walker® Razz Attack® Rasberry Schnapps
Hiram Walker® Root Beer Schnapps
Kahlua® Coffee Liqueur
Marie Brizard® Watermelon Liqueur
Midori® Melon Liqueur
Spirits
Cocktails
Applebee's® Bananaberry Split
Applebee's® Blue Skies
Applebee's® Perfect Margarita
Applebee's® Summer Squeeze
Bahama Breeze® Bahama Mama
Bahama Breeze® Caribbean Magic
Bahama Breeze® Malimbo Breeze
Bahama Breeze® Verry Berry Good
Bennigan's® Emerald Isle Iced Tea
Bennigan's® Irish Coffee
Bennigan's® O'Malley's Orange Cooler
Bennigan's® Rasberry Road Iced Tea
The Cheesecake Factory® Caribbean Cooler
The Cheesecake Factory® Key Lime Martini
The Cheesecake Factory® J.W. Pink Lemonade
The Cheesecake Factory® Twilight Zone
The Cheesecake Factory® Tropical Martini
Chevy's® 100% Agave Margarita
Chevy's® House Rocks Margarita
Chevy's® Lava Lamp Margarita
Chevy's® The Sunburn Margarita
Chevy's® Ultimate Orange Margarita
Chevy's® Watermelon Chili's®Fresh Fruit Margarita (On The Rocks)
Chili's® Calypso Cooler
Chili's® Chambord 1800 Margarita
Chili's® Jamaican Paradise
Chili's® Mandrin Blush
Chili's® Margarita Presidente
Chili's® Tropical Sunburn
Chili's® Twisted Lemonade
Claim Jumper® Absolutely Electric Lemonade
Claim Jumper® Bermuda Sunset
Claim Jumper® Hawaiian Punch
Claim Jumper® Mai Tai
Claim Jumper® Otter Pop
Claim Jumper® Root Beer Float
Claim Jumper® Shark on the Beach
Claim Jumper® Tropical Storm
Hard Rock Cafe® The Hard Rock Hurricane
Hard Rock Cafe® Lynchburg Lo-Rider
Hard Rock Cafe® Shooters
Lemon Drop
Purple Hooter
House of Blues® Eve's Revenge Martini
House of Blues® Hob Blue Martini
House of Blues® Hob Cruiser
House of Blues® Mo' Betta Blues
Joe's Crab Shack® Joe Makin' Me Java
Joe's Crab Shack® Joe's Ya Ya
Joe's Crab Shack® Red Snapper
Joe's Crab Shack® Secret Passion Punch
Joe's Crab Shack® Shark Tooth
Joe's Crab Shack® Swamp Moss
Olive Garden® Chocolate Almond Amore
Olive Garden® Italian Margarita
Olive Garden® Strawberry Siciliano
Olive Garden® Venetian Sunset
Outback Steakhouse® Coral Reef 'Rita
Outback Steakhouse® Don't Koala Me, I'll Koala You Cooler
Outback Steakhouse® Great Barrier Punch
Outback Steakhouse® Melbourne Cooler
Outback Steakhouse® Wallaby Darned
P.F. Cheng's® Buddha's Dream
P.F. Cheng's® Heat Wave
P.F. Cheng's® Nutty Uncle Cheng's Favorite
P.F. Cheng's® The Poolside
Planet Hollywood® The Comet
Planet Hollywood® Cool Running
Planet Hollywood® Meet Jack Black
Planet Hollywood® Shooters
Blue Hawaii
Bubble Gum
Grape Crush
Peanut Butter & Jelly
Planet Hollywood® Sweet Death Becomes Her
Planet Hollywood® Terminator
Red Lobster® Bahama Mama
Red Lobster® Butter-Tini Funtini
Red Lobster® The Hawaiian Funtini
Red Lobster® Red Passion Colada
Red Robin® Absolut Lemonade
Red Robin® Jamaican Shake
Red Robin® Sand in Your Shorts
Red Robin® T.N.T.
T.G.I. Friday's® Banana Split Bender Blaster
T.G.I. Friday's® Electric Lemonade
T.G.I. Friday's® Hawaiian Volcano
T.G.I. Friday's® June Bug
T.G.I. Friday's® Lights of Havana
T.G.I. Friday's® Strawberry Shortcake Blender Blaster
Z'Tejas® Z' Big Stick Margarita
Z'Tejas® Famous Chambord Rasberry Margarita
Spirits
Mixers
Beau Rivage® Bloody Mary Mix
Mara® Simple Syrup
Mr & Mrs T® Bloody Mary Mix
Mr & Mrs T® Sweet & Sour Mix
Restaurant-Style Mai Tai Mix
Restaurant-Style Pina Colada Mix
Restaurant-Style Sweet & Sour Mix
Trademarks
Bibliography
Index



For more than 25 years, Todd Wilbur has been reverse-engineering America's most iconic foods for his series of 11 Top Secret Recipes cookbooks. With over 5 million books in print, the self-proclaimed "food hacker" has appeared in over 100 media outlets including The New York Times, People Magazine, Newsweek, The Daily News, Entertainment Weekly, The Oprah Winfrey Show, The Today Show, Good Morning America, Fox & Friends, The Dr. Oz Show, and The Food Network. His website www.TopSecretRecipes.com is the #1 copycat recipes website with 1 million visitors every month. He lives with his family in Las Vegas, NV.

Preiswert lesen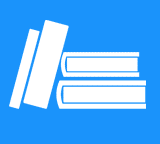 Kunden, die diesen Artikel gekauft haben, kauften auch
Kundenbewertungen zu Todd Wilbur "

Top Secret Recipes: Sodas, Smoothies, Spirits, & Shakes: Cr…

"
Diese Artikel könnten Sie auch interessieren
Kontakt
+49 (0)40
4223 6096
Wir helfen Ihnen gerne:
Mo. - Fr. 8.00 - 20.00 Uhr
Sa.: 10.00 - 18.00 Uhr

(Kostenpflichtige
Rufnummer -
Kosten abhängig
von Ihrem Anbieter)
Chat
Zuletzt angesehene Artikel