True Partnership: Revolutionary Thinking about Relating to Others
Sprache: Englisch.
Vorbestellbar
Taschenbuch
€ 14,99

*
inkl. MwSt.
Produktdetails
Titel: True Partnership: Revolutionary Thinking about Relating to Others
Autor/en: Carl Zaiss

ISBN: 157675166X
EAN: 9781576751664

Sprache: Englisch.

BERRETT KOEHLER PUBL INC
Februar 2002 - kartoniert - 150 Seiten
"We are all capable of producing more than we typically do. The very nature of our relationships undermines individual and organizational effectiveness." With this uncompromising statement, author Carl Zaiss takes us on an inspiring journey that opens the door to unprecedented levels of individual and organizational performance.
Written for today's complex business arena and rapidly changing world, True Partnership - Revolutionary Thinking About Relating To Others, presents an in-depth look at this mind-altering new perspective for moving beyond the issues and constraints we all face as individuals and groups. It provides a provocative and spellbinding look at how what we take for granted actually sabotages our efforts at improving our own effectiveness and the productivity of the businesses, institutions, and organizations to which we belong.
True Partnership exposes the personal, organizational, and social costs of "the drift." The instinctive and taken-for-granted way of relating limits our effectiveness. The book exposes the four mistaken beliefs that form the drift and keep us from building productive relationships: seeing ourselves as separate and autonomous, relating to others through power and control, having an either/or mentality, and seeing the world as fixed and predetermined. Without distinguishing these four characteristics of the drift, they become our blind spot and sabotage any attempt at improving our effectiveness.
One of the common strategies for improving our ability to live and work together is to build a partnership. It refers to a relationship between people with an emphasis on teamwork and collaboration. Yet, most of what we call partnership is not and most partnerships do not access what is really possible. Due to the drift - the underlying nature of our relationships - our partnerships are often superficial and cosmetic.
True Partnership presents a new perspective, a new context, for our relationships generated by a fundamental shift in the way we, as individuals see the world. True partnership is a state of mind, not a type of relationship. It is a framework of relating to others that has an impact on each and every interaction. The four principles of true partnership include: seeing ourselves as interdependent parts of the whole, connecting to others through communication, operating from a both/and mentality, and relating to our world as observer-created.
True Partnership provides access to highly effective relationships and extraordinary levels of performance. This book challenges people to rethink their basic assumptions and adopt a revolutionary new mindset about their relationships and how they go about producing results at work and at home.
True Partnership is a powerful tool for anyone concerned about improving individual and organizational excellence.

Foreword
Preface
Introduction
Revolutionary Thinking about the Nature of Our Relationships
1 The Drift and How It Shapes Our Actions
2 The Principles of True Partnership
3 Connecting: The Interdependent Nature of Life
4 Communicating: Transforming Relationships through Speaking and Listening
5 Expanding: Moving beyond Either-Or Thinking
6 Observing: What We See Depends on Who We Are
7 True Partnership Is an Individual Choice
References
Index
About the Author

Carl Zaiss writes, teaches and speaks about revolutionary new principles and practices for relating to others. Carl believes that the very nature of our relationships undermines personal effectiveness, family harmony, organizational productivity, community development international peace. His latest book, True Partnership - Revolutionary Thinking About Relating To Others, provides a provocative and spellbinding look at the limitations of our current perspective and how we can transform the way we go about relating to others and producing results. In addition to his consulting, training and speaking practice, he is the Director of Development of the Club of Budapest, an international non-profit organization dedicated to advancing a new way of thinking and a new ethics to tackle the challenges of the 21st century.

Preiswert lesen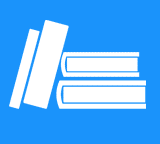 Kunden, die diesen Artikel gekauft haben, kauften auch
Kundenbewertungen zu Carl Zaiss "

True Partnership: Revolutionary Thinking about Relating to …

"
Diese Artikel könnten Sie auch interessieren
Kontakt
+49 (0)40
4223 6096
Wir helfen Ihnen gerne:
Mo. - Fr. 8.00 - 20.00 Uhr
Sa.: 10.00 - 18.00 Uhr

(Kostenpflichtige
Rufnummer -
Kosten abhängig
von Ihrem Anbieter)
Chat
Zuletzt angesehene Artikel