The University in Ruins
none. Sprache: Englisch.
Lieferbar innerhalb von zwei Wochen

Schöner schenken
:
17% Rabatt¹ sichern
!
Ihr Gutscheincode:
SANTA17
​
Taschenbuch
€ 26,49

*
inkl. MwSt.
Produktdetails
Titel: The University in Ruins
Autor/en: Bill Readings

ISBN: 0674929535
EAN: 9780674929531

none.
Sprache: Englisch.

Harvard University Press
30. September 1997 - kartoniert - 256 Seiten
imagine how to think, without concession to corporate excellence or recourse to romantic nostalgia within an institution in ruins. The result is a passionate appeal for a new community of thinkers.

Foreword by Diane Elam Acknowledgments 1. Introduction 2. The Idea of Excellence 3. The Decline of the Nation-State 4. The University within the Limits of Reason 5. The University and the Idea of Culture 6. Literary Culture 7. Culture Wars and Cultural Studies 8. The Posthistorical University 9. The Time of Study: 1968 10. The Scene of Teaching 11. Dwelling in the Ruins 12. The Community of Dissensus Notes Index

Bill Readings was Associate Professor of Comparative Literature at the Universite de Montreal.

Readings argues compellingly that the university has outlived its purpose--a purpose defined two centuries ago, when the nation-state and the modern notion of culture came together to make the university the guardian of national culture...What, Readings asks, "is the point of the University, if we realize that we are no longer to strive to realize a national identity, be it an ethnic essence or a republican will?" What happens when the culture the university was meant to preserve goes global and transnational along with everything else? This is an intriguing argument. And...it helps to explain much. From this perspective, for example, Readings is wonderfully insightful on the "culture wars" that have wracked universities and bewildered the public for two decades...Readings offers a call to arms to those of us who live and work in universities as well as to those on the outside--a call to better understand our position in a changing world, to come out of our professional shells, stop pining for a lost world, and actively seek to construct something different...[This is] a remarkable contribution. -- David Harvey The Atlantic The University is a ruined institution, forced to abandon its historical raison d'etre and enmeshed in consumerist ideology...The task that substitutes for the pursuit of culture is the adherence to Excellence, which relegates the university to the treadmill of global capitalism. It turns out graduates as objects, not subjects, at so much per head, under the scrutiny of the state bureaucracy. That is the nub of Bill Readings's superbly argued pessimism...His essay provides an insight into contemporary vexation as experienced in every form of society and community obliged to exist in the new globalized economy. The university has always suggested an institution immune to wider trends, but Readings...argues very convincingly for its fragility. It is a microcosm caught in the coils of consumerism, and forced to act as a satrap in that kingdom...The dysfunction, as he envisages it, is very deeply pondered and rather brilliantly expounded. -- Anthony Smith, President, Magdalen College, Oxford New Statesman and Society Bill Readings...presents a comprehensible and intelligent interpretation of the status and meaning of the university today which draws inspiration for its ideas from paradigms as diverse as Jean-Paul Lyotard's seminal The Postmodern Condition and the cult movie of the late 1980s, Bill and Ted's Excellent Adventure...Anyone who has been through the academic mill in the English-speaking world at any level in the last decade will certainly have no problem perceiving the truth of Readings's observation that corporate-style management has become part of the fabric of university administration. -- Natasha Lehrer Jerusalem Post [A] fiercely intelligent polemic about the contemporary university...Whether they're polishing off the latest bit of research or merely fishing in some desolate sound during the summer break, The University in Ruins is a book that's indispensable to everyone working in or attending post-secondary institutions. If they're not in ruins yet, they're certainly under siege. -- Stan Persky Toronto Globe and Mail [An] acerbic, often witty critique of the University...[Readings] would have made a formidable opponent in the debates that his book will surely occasion...[W]e should be thankful [for Readings' book] because it raises precisely the large theoretical questions that university types often prefer to ignore. -- Sanford Pinsker The Georgia Review Bill Readings' scholarly work The University in Ruins is one of the most challenging and critical books of this genre. He argues compellingly that there is a crisis of purpose in the modern university...Readings' arguments about the linkages between globalisation, corporatism, culture and the university provide an important insight into the malaise of the contemporary university...This highly intelligent and fiercely written book is a fine epitaph to a scholar of rare distinction. -- Mal Logan Quadrant The University in Ruins is both challenging and accessible. Readings can discuss the German Idealists and Macro-Economists, F. R. Leavis and Francois Lyotard, Beavis and Butt-Head, even Bill and Ted and (of course) their Excellent Adventure-all without obfuscation or condescension. His book offers acute assessments of higher education, its architects, and its critics. There is much material for reflection and debate here; that's the way Bill liked things and what he liked best about the university. -- Stephen M. Buhler Journal of English and Germanic Philology Sadly, Readings died in a plane crash shortly after this acerbic, often witty critique of the University was completed. He would have made a formidable opponent in the debates that his book will surely occasion...But what we have is Readings' book, and for that we should be thankful because it raises precisely the large theoretical questions that university types often prefer to ignore. -- Sanford Pinsker The Georgia Review

Preiswert lesen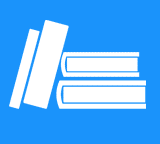 Kunden, die diesen Artikel gekauft haben, kauften auch
Kundenbewertungen zu Bill Readings "The University in Ruins"
Diese Artikel könnten Sie auch interessieren
Kontakt
+49 (0)40
4223 6096
Wir helfen Ihnen gerne:
Mo. - Fr. 8.00 - 20.00 Uhr
Sa.: 10.00 - 18.00 Uhr

(Kostenpflichtige
Rufnummer -
Kosten abhängig
von Ihrem Anbieter)
Chat
Zuletzt angesehene Artikel