USB Explained
Sprache: Englisch.
Lieferbar innerhalb von zwei Wochen
Taschenbuch
€ 36,99

*
inkl. MwSt.
Produktdetails
Titel: USB Explained
Autor/en: Steven Mcdowell, Martin D. Seyer

ISBN: 013081153X
EAN: 9780130811530

Sprache: Englisch.

PRENTICE HALL
Oktober 1998 - kartoniert - 338 Seiten
The Universal Serial Bus (USB) is a low-to-high-speed technology that provides a shared-access, highly available, robust, self-configuring, extensible, and easy-to-use serial bus that is host-computer independent and consistent across computer architectures. The advent of multimedia and the proliferation of relatively inexpensive processing power has left the venerable RS-232 a relic of times past. The USB was invented and standardized by a group of computer manufacturers and peripheral vendors in early 1995 under the auspices of an organization called the Universal Serial Bus Implementers Forum. It's goal was to define a high-speed serial bus technology to replace, or phase out, the existing RS-232 serial port technology. Today's serial bus technology must cover a full range of technology that can deliver everything from digital joysticks for high-precision game playing, to digital audio peripherals to high-resolution live video inupt and output devices to data networks and telephony equipment. The USB can do all of this at speeds faster than the RS-232 serial port was designed to handle. The biggest difference between a single-ended serial port (like RS-232) and a serial bus like the USB is that the traditional serial port is a point-to-point connection between a computer and a device, whereas on a serial bus many devices can communicate and share the connection to the computer. In the USB, up to 128 bus devices can simultaneously communicate with the host computer.


1. Introduction. Why a book about USB? Just What Is the Universal Serial Bus? What Can I Do with It? Laying It All Out. What Kinds of Devices Are There?. Wrapping It Up. 2. USB Concepts. Why a new Serial Port? What are the advantages of using the USB? What is a Bus? Serial vs. Parallel. Speeds of Buses. Protocols. Sustained vs. Burst Throughput. Buses vs. Ports vs. Slots vs. Cables vs. Interfaces. Local Buses. ISA/EISA/Microchannel Architecture. PCI Chipsets. What Is a Serial Bus? What are the Pieces of a USB? The USB Protocols. How Much data Can the USB handle? What Are Pipes and Endpoints? How Does software fit in? How Do the Pieces fit together? Wrapping It Up. 3. USB Inside Your Computer. What Does a USB Host Controller Do? The Host Software. Initialization. Pipe Usage. Talking to Devices. The Host Controller. Configuration and Plug-n-Play. Getting the Current Configuration. Pipe and Bandwidth Management. Handling Errors. Wrapping It Up. 4. Inside a USB Hub. What does a USB Hub do? How Hubs handle Packets. Maintaining State on Ports. Bus Signaling Behavior. Fault Recovery in the Hub. Power-Management Functions. Hub-Reset Behavior. Hub Power Distribution. Hub Endpoint Configuration. Wrapping It Up. 5. Inside a USB Device. What does a USB Device do? USB Device States. Bus Enumeration. USB Device Operations. Device Requests. Descriptors. Wrapping It Up. 6. On the Wire. The USB Protocols. Packet Formats. Token Packets. Transaction Formats. Data Toggle Synchronization. Low-Speed Signaling. Error Detection and Recovery. Wrapping It Up. 7. USB in the Windows World. Introduction. USB Software Architecture. USB Driver Loading. USB Enumeration. The User Interface. Wrapping It Up. 8. Frequently Asked Questions. What Do You Want to Know? What Is the Universal Serial Bus? The USB Protocols. What Kind of Devices Can I Plug into the Universal Serial Bus? What Do USB Plugs and Ports Look Like? Will I Need Special Software to Run USB? Is USB Available on Laptop Computers in Addition to Desktops? What Are the Best Applications for USB? Will Traditional PC Serial and Parallel Ports Disappear? Does USB Affect the Cost of PCs and Peripheral Devices? How Many USB Peripherals Can I Connect at Once? How Can I Plug my RS-232 and Parallel-Port Devices Into My Computer's USB Port? What Is Isochrony and Why Is It Important? What Does the USB Mean to Peripherals and Computer Vendors? Where Can I get the Latest Revision of the USB Specifications? How Many USB-Compliant Computers Will Be Available to Buy? What Is the USB-IF. Appendix A. USB Device and Tool Manufacturers. Audio/Speakers. Cables. Cameras. Connectors. Telephone and CTI. Gamepads and Joysticks. Hubs. ISDN. Keyboards and Mice. Modems. Monitors. Networking. Printers. Scanners. Test and Measurement. Tools. Appendix B. Glossary of USB Terms. Appendix C. USB Cables and Common Industry-Standard Cables. USB Cables. Null Modem Cables. Standard IBM PC and Compatibles Cables. Standard Macintosh and Compatibles Cables. Appendix D. Common Connectors, Pinouts, and Numbering Schemes for USB and Other Ports. D Connectors. Appendix E. Description of common buses. The PCI (Peripheral Component Interconnect) Bus. The EISA Bus. The ISA and PC/104 Bus. VESA Local Bus (VLB). Multibus I. Appendix F. Pinouts of Common Buses and Ports. Audio/Video. Buses. Drives (Disk/Tape/CD). Joysticks and Mice. Keyboards. Networking. Parallel Ports. Serial Ports. Index.

Steven McDowell is a Senior Engineer at NCR Corporation in West Columbia, SC, specializing in high-availability Windows NT Solutions. He has worked extensively in operating system and device driver development. Martin Seyer is Vice President and General Manager at NCR Corporation, and author of the Prentice Hall PTR best-seller RS-232 Made Easy. A 20-year veteran of the computer industry, he has contributed to several serial communications patents.

Preiswert lesen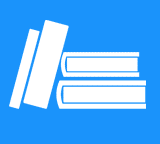 Kunden, die diesen Artikel gekauft haben, kauften auch
Kundenbewertungen zu

Steven Mcdowell, Ma…

"USB Explained"
Diese Artikel könnten Sie auch interessieren
Kontakt
+49 (0)40
4223 6096
Wir helfen Ihnen gerne:
Mo. - Fr. 8.00 - 20.00 Uhr
Sa.: 10.00 - 18.00 Uhr

(Kostenpflichtige
Rufnummer -
Kosten abhängig
von Ihrem Anbieter)
Chat
Zuletzt angesehene Artikel