Unpaid Professionals: Commercialism and Conflict in Big-Time College Sports
Revised. Sprache: Englisch.
Lieferbar innerhalb von zwei Wochen
Taschenbuch
€ 53,99

*
inkl. MwSt.
Produktdetails
Titel: Unpaid Professionals: Commercialism and Conflict in Big-Time College Sports
Autor/en: Andrew Zimbalist

ISBN: 0691086907
EAN: 9780691086903

Revised.
Sprache: Englisch.

PRINCETON UNIV PR
Februar 2001 - kartoniert - 280 Seiten
"Even for the best-intentioned coaches and athletic directors, the landscape of big-time college sports is increasingly treacherous. Is any part of the 'ideal' of college sports salvageable? Andrew Zimbalist's book makes a valuable contribution for the consideration of that question."--Bob Costas"In the straightforward, analytical manner that is the trademark of his work, Zimbalist clarifies the contradictions inherent in the paradoxical marriage between higher education and big-time college athletics. He challenges the NCAA to come to grips with some of the less appealing by-products of the organization's phenomenal growth and success."--Billy Hunter, executive director, National Basketball Players Association"It's impossible to read this unsparing examination of the tension between the noble ideals of the academy and the base reality of the athletic-industrial complex that the academy has created, and not wonder: Why do we put up with it?"--Alexander Wolff, senior writer with "Sports Illustrated," coauthor of "Raw Recruits""Zimbalist has executed a masterful analysis of how and why colleges and universities have increasingly commercialized athletic programs. He unmasks the dichotomy of the 'student-athlete' and reveals the reality and shortcomings of their compensation systems. His insightful look at the economic and government pressures compounding this schizophrenic system and his recommendations for either changing it or more effectively coping make for 'must' reading by any student or fan of sports."--Donna A. Lopiano, Ph.D., Executive Director, Women's Sports Foundation"Through hard-headed investigation, detailed analysis, and lively storytelling, Andrew Zimbalistconfirms the truth about major college athletics: that commercial motives and rewards give lie to the very ideals that define higher education. "Unpaid Professionals" is the starting point for all readers interested in knowing how we reached this sad state of affairs, and how

Preface ix Chapter One Introduction 3 Chapter Two The Student as Athlete 16 Chapter Three Gender Equity I: Equal Opportunity for Athletes 54 Chapter Four Gender Equity II: Equal Pay for Coaches 74 Chapter Five The Media: Commercialization and Stratification 90 Chapter Six Commercial Connections 125 Chapter Seven The Bottom Line: Deficit or Surplus? 149 Chapter Eight The NCAA: Managing the System 173 Chapter Nine Whither Big-Time College Sports? Reform and the Future 188 Notes 207 Index 245

Andrew Zimbalist is Robert A Woods Professor of Economics at Smith College. His many books include Baseball and Billions. He has consulted extensively in the sports industry. A frequent contributor to journals as well as to the New York Times. Washington Post, New Republic, Wall Street Journal, and USA Today, he was chosen 1998 sports journalist of the year by the Village Voice.

"In remarkably clear and clear-eyed prose (even his charts are readable), Zimbalist follows the money instead of the ball in the emotion-charged world of college sports."--Robert Lipsyte, New York Times "Zimbalist got game! ... A solid analysis of a segment of American life that Zimbalist claims is in dire need of reform. After reading this book, you'll find it hard to disagree with him... Lots of food for thought here."--John Greenya, The Washington Post Book World "Complete and authoritative... Zimbalist offers a stinging indictment of the system, how it works for some and victimizes others."--Mark Hyman, Business Week "College sports are all about money, but no one has ever followed that money as closely as Zimbalist does... [A] stunning catalog of excess and exploitation."--Booklist "Although many of the problems facing college athletics today have been around for decades, the explosion of money and media attention has so raised the stakes that college sports is on the verge of self-destruction, argues Zimbalist (Baseball and Billions), a professor of economics at Smith College... Zimbalist, who knows his way around the locker room and a balance sheet, provides a compelling case for the need to reform college athletics."--Publisher?s Weekly "Zimbalist, an economics professor at Smith College who has written extensively on the business side of sports, assays whether big-time sports are worth the wealth of problems they create for colleges and universities... Zimbalist concludes with a ten point reform program, including such steps as gathering financial support from professional leagues, having a quota of paid non-matriculated athletes, cutting football scholarships nearly in half, shortening seasons, and eliminating freshman eligibility."--John M. Maxymuk, Library Journal "Zimbalist believes that barring freshmen from competing would be another enormous step forward. To trim costs, he would dramatically cut football scholarships, pointing out that Notre Dame from 1945 to 1950 didn't lose a game and used just 38 players. He would shorten seasons, shorten practice hours, take away shoe contract windfalls from coaches. Zimbalist says he doesn't want to destroy college sports. He simply wants a "responsible analysis" to guide the future of the games and spectacles, reforms "to minimize the negative features but to preserve what people love." As you wait for the next big game--or the next big scandal--read Unpaid Professionals. It could turn you into a more thoughtful, discerning fan."--Jay Weiner, Minneapolis Star-Tribune "Zimbalist forcefully dispels the prevailing beliefs that big-time sports programs necessarily make money for their colleges... The book is readable, solidly researched, and adds great clarity to a muddy debate."--Jon Morgan, The Baltimore Sun "With Unpaid Professionals, sports economist Zimbalist adds significantly to a growing literature from researchers and practitioners on big-time college athletics... Zimbalist brings the economist's eye for theory and empirical research to now-familiar topics."--Choice "This book is a good recap of where college sports are now as both an economic and social force on campus with little to do with education. Zimbalist provides at least a discussion point about what can be done to improve the situation."--David Bush, The San Fransisco Chronicle

Preiswert lesen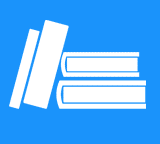 Kunden, die diesen Artikel gekauft haben, kauften auch
Kundenbewertungen zu Andrew Zimbalist "

Unpaid Professionals: Commercialism and Conflict in Big-Tim…

"
Diese Artikel könnten Sie auch interessieren
Kontakt
+49 (0)40
4223 6096
Wir helfen Ihnen gerne:
Mo. - Fr. 8.00 - 20.00 Uhr
Sa.: 10.00 - 18.00 Uhr

(Kostenpflichtige
Rufnummer -
Kosten abhängig
von Ihrem Anbieter)
Chat
Zuletzt angesehene Artikel